Hello, traveler. Welcome to Locally Guided. We're so glad you stopped by. We love helping other people that have the same passion for travel and those that enjoy the best local experiences.
We love traveling, but we also know that the most unique experiences come from local insight. Have you ever felt tired of sifting through the best things to do in a city you plan to visit with no idea how to distinguish between the tourist traps and the local classics? That's where we come in. 
We know how it feels to travel to an unknown place. Finding the best restaurants, events, deals, and activities can be daunting to plan. Too many times, people end up spending far more money than needed to have a great time because they don't know any better. Getting to know a city like the locals do is the most important aspect of finding the best sights for your next trip.
No matter what your situation is, our experienced team will guide you with the information you need.
Locally Guided is here to help you find things to do in cities that aren't always typical tourist attractions. Whether you're looking to do something interesting in Ocean City, NJ, or South Haven, MI, our knowledgeable guides have the answer for you. We'll walk you through the top things to do in each location and offer our opinions based on our experiences.
Travel offers a neverending eye-opening number of opportunities for growth, fun, and adventure. We're here to make sure you don't miss out on the best items in unique cities throughout the country. We have extensive guides on both small and large cities and towns, and we have compiled all of the most important information to make your visit seamless. We're the one-stop shop for information about buying tickets, getting there, and what to do.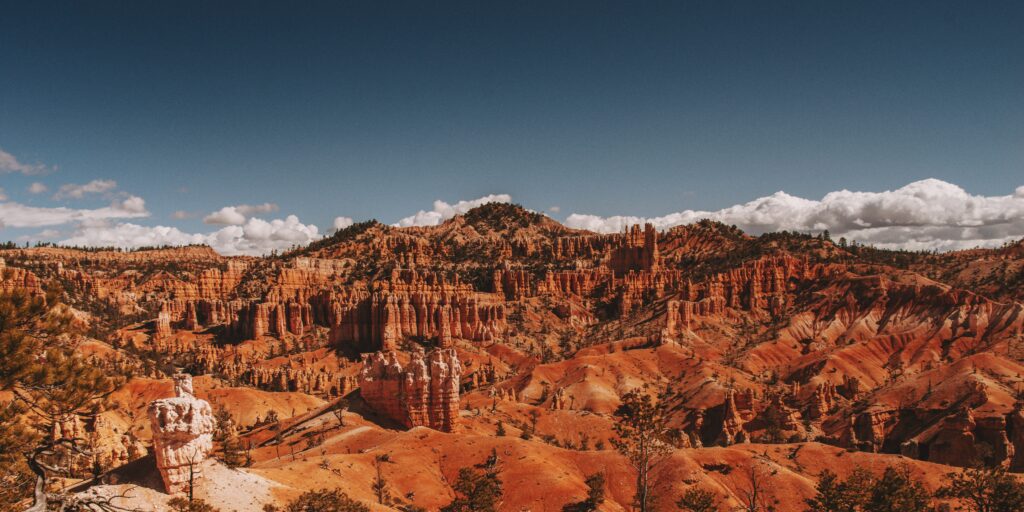 Our writers share their expertise about the best things to do in trending cities. When we see enough interest in individual towns, we write an article on it as soon as possible. Locally guided aims to provide information about towns you might not normally see as more than a pit-stop on your way to somewhere else. 
Our goal is to bring local insight to help you enjoy these places as a bigger highlight on your trip. After all, why not enjoy each moment?
As seasoned travelers ourselves, we want to make sure we take an honest approach to every review, list, and article we write. We want you to be able to make informed destination choices so that you can have an enjoyable, safe, and stress-free visit to wherever you decide to go.
We have a multi-step review process depending on the location in question. In general, here is the information we strive to provide in each article:
A diverse list of things to do in any given location. This might include beaches, restaurants, monuments, secret art murals, or museums.
Accurate pricing for each activity and contact information to make it easy for you to buy tickets, get directions, and make a decision.
We update the piece as needed and answer any community inquiries as they arise.
We're so glad you're here, and we can't wait to share all of the exciting activities we have uncovered for you to do!
Our Core Values
We have some very important core values that guide us every time we put an article on our site. We want to make sure that you have the best experience possible when you read a Locally Guided article. Beyond that, our core values are:
Spirit of adventure
Expertise
Efficiency
Trustworthiness
Fun
We hope our core values shine through in the guides you go through on the site.
About the Team 
Our team is composed of very different people with a wide variety of interests. We seek out writers who love their hometowns and look forward to showing off all of the great things to do there. While we have different hobbies ranging from gym lovers and sports fans to art aficionados, we all have a spirit of curiosity that keeps us moving and exploring.
Locally guided is a group of people who love their small-town cultural attractions and are looking to share their experiences with other visitors who might be planning a trip to a nearby town as a unique trip or as a part of a greater road trip across the United States.
We are here to provide fun facts and answer your questions as you plan out your visit. If there's any way that we can improve our guides to help you find the most interesting activities in your area, please let us know. 
Christine Lindstrom – Full-Time Traveler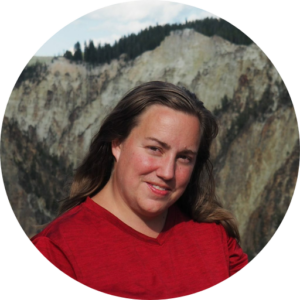 Christine Lindstrom is a freelance writer and digital nomad who has made travel her lifestyle. She is currently traveling in the United States in an RV with her husband and three kids. She is passionate about helping others learn to travel well and overcome common challenges, especially women and families.
Why are you giving advice on Locally Guided?
I love traveling so much that I've made it my lifestyle. Over 5 years ago, our family sold everything and moved into an RV so we could travel around the United States. I'm a digital nomad raising roadschooled kids. I write for Locally Guided so that I can share with others all the amazing places I've discovered along the way and help more people to realize their travel dreams.
What was your first big trip you've ever taken?
My family didn't travel very much when I was growing up, but when I was a teenager we took a big road trip through the southeastern United States. That was probably when the travel bug first bit me.
What is your biggest wishlist trip?
When the pandemic started in 2020, we had just started a big tour of national parks, starting from the Grand Canyon in Arizona up through Utah, Idaho, and Montana, into the Canadian Rockies and eventually on to Alaska. We had to cancel all of it. So that's probably the top of my wish list right now.
What is one piece of advice you'd give people that want to travel more?
Start small but get started. Take opportunities to be a tourist in your home town or places that can easily be a day trip. Focus on what you can do rather than what you can't do. There are lots of tips and tricks to make travel more affordable so that doesn't have to be an obstacle. It's always worth doing something even if it's not the dream trip of a lifetime.
Tammy Wunsch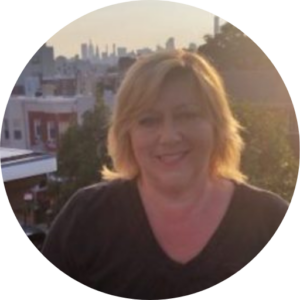 Tammy Wunsch loves wine, vineyards, and travel. Her blog, ExpatWriter.com, prominently features these three topics, as well as information about living the digital nomad life. Tammy is the author of "The Navarre Brotherhood," an adventure novel about a search for the Knights Templar treasure. She lives in the Quiet Corner of Connecticut and spends her free time working on a sequel, planning her next trip, and seeking out new wines to share with friends.
Coty Perry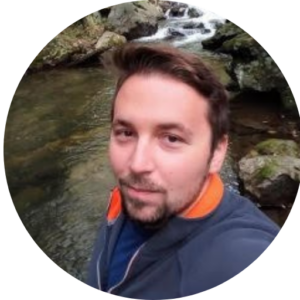 Coty Perry loves helping people get outside their comfort zones so they can travel and see more of the world.
Why are you giving advice on Locally Guided?
The more you know, the easier it is to get outside your comfort zone. I want to help people explore the places they dream of but are too afraid to go.
What was your first big trip you've ever taken?
I spent time in Playa Del Carmen, Mexico a little while into becoming a full-time writer. I met a lot of great people by doing so.
What is your biggest wishlist trip?
My "glamour" trip is Bora Bora right now but I actually have a trip to New Orleans planned for late 2022. It might not be a big one but it's been on my bucket list for a while.
What is one piece of advice you'd give people that want to travel more?
Plan as best you can and then stop planning. If you're constantly trying to prepare yourself you'll never get past the information overload stage. Figure out what you can and figure the rest out while you're there!
Mieke Leenders – Outdoor Enthusiast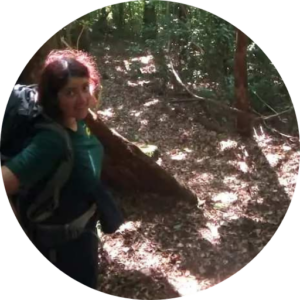 Mieke Leenders is an adventurer at heart and loves sharing info with people about how to have authentic experiences in the places to which they travel.
Why are you giving advice on Locally Guided?
Travel has moved on from the generic tourist information you find in traditional guides. People crave authentic experiences which has only increased since the pandemic. It has become more important to connect with a culture and spend more time in one place rather than hop around too much. I have always preferred to travel this way and tend to spend months or even years in a specific place rather than just see "the biggest hits". This is something only those with local knowledge can truly guide you in.
What was your first big trip you've ever taken?
I grew up in Belgium and my first big trip was to the United States when I was 10-11 years old. It was still a family trip, but I will always remember the mountain biking trips with my brother, meeting the Amish family where my aunt bought the hay for her horses and generally being taken aback by the incredible natural landscapes.
What is your biggest wishlist trip?
I really want to hike the St. Olav's Ways in Norway!
What is one piece of advice you'd give people that want to travel more?
Make it a priority and build it into your lives. I always saw travel as more of a lifestyle and I went down the nomadic route rather than do a little trip here and there. If you want to travel more, I'd say find a way to do the same and build your life around it. Whether this means leaving it all behind and becoming a digital nomad, or working to save up for big trips and divide your time between your home and the road.
Alexandra Gavrilescu – Happy Explorer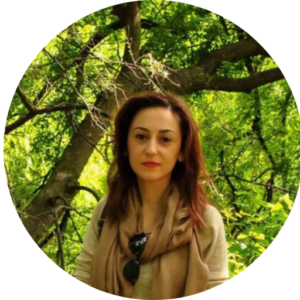 Alexandra Gavrilescu loves to travel and remembers a lot of great things from her childhood. She wants to share with others about how to travel and have a great time.
Why are you giving advice on Locally Guided?
I've always been passionate about traveling, ever since I was a little girl. I used to climb up on my grandparent's house and just stare at the sky and the airplanes crossing it, trying to imagine where they were heading.
During my childhood, both my grandparents and my parents took me to the mountains or to the seaside every single summer. Later on, when I was around 19 years old, I embarked on my first flight abroad to Paris, France. It felt amazing, like a dream come true. I cannot even express all the emotions and feelings I have inside every time I travel or even when I'm thinking of planning a trip.
I get some kind of a nice fuzzy rush inside and I don't think I could live without traveling. During the pandemic, the situation was very hard for me since I couldn't travel out of the country but, slowly, I'm starting to travel again and I cannot wait.
People who say they aren't that eager to travel and they're ok with staying in their hometown really leave me shocked. It's ok for them to be like that, but for me is something I cannot even imagine.
Out of the two of us (my husband and I), I'm the one who plans the trip, browses through locations and accommodations, etc. I have a bit of a control freak in me so I enjoy doing that although, at times it can be a bit frustrating.
My favorite types of trips are those taken with my husband by car, through Europe. We love to do circuits instead of visiting one single place. And, we love to walk a lot and explore the cities or places we visit instead of just sitting on a beach in the sun. We're adventurous like that.
I want to help our readers plan the trip of their dreams, find the best and most beautiful traveling places to see, and discover what I can offer them: useful insights, guidelines, and tips based on the type of vacation they want to take.
What was the first big trip you've ever taken?
My first big trip was when I went to France, in Paris, when I was a student, at 19 years old. It was amazing and I couldn't believe I was flying for the first time. We stayed 8 days in Paris and we visited so many gorgeous places, museums, and more. I will never forget it. On the other hand, my absolute favorite trip was the one I went on with my husband, in 2018. We took a car trip around Europe for around 2 weeks, and we visited Austria, Hungary, Switzerland, and Germany.
What is your biggest wishlist trip?
Pfff, this is a hard one since I have so many wonderful places on my wishlist that I want to visit. In the near future, I hope to see Prague since we had to cancel that trip in 2020 because of the covid situation. Then, I really want to see Italy, Rome, but, most of all, the northern part of Italy and the southern part of Switzerland, all those picturesque towns, villages, and castles or palaces around those lakes there: Lago di Como, Lago Maggiore, etc.
What is one piece of advice you'd give people that want to travel more?
Based on the type of trip you want to take and its length, you should pack accordingly. But, as much as possible, try to pack light. Make vision boards and plans for the trips you want to enjoy in the near future and start looking for affordable accommodations on all major traveling sites.
For instance, in the last couple of years, we went from hotel rooms to aparthotels and Airbnb-style apartments. Finally, be patient and try to be relaxed since you cannot change the things you cannot control. Also, very important, buy flexible travel insurance.
If you want to travel more often, you should consider city breaks or shorter trips that occur with a higher frequency. Moreover, benefit from national holidays and long weekends.
Want to start planning your next trip?
Check out our city guides to see if one of our local guides has come to a city you plan on visiting soon. We bet our list of things to do will be unmatched!