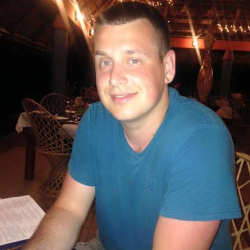 Latest posts by Ewen Finser
(see all)
If you are looking for some great day trip excursions out of Raleigh, NC, this list is for you!
I've lived right next door to Raleigh (in Chapel Hill) for the last 5 years.
I frequently get asked by friends and family visiting about some of the top "doable" day trips in the area. I wrote this article so I can send a link instead of a monologue!
I always say, North Carolina has something for everyone. City life in Raleigh, college towns, farms, state parks, mountains (even skiing!), ocean, many lakes, a fertile watershed with many rivers, and a rich historical setting.
If you are ready to explore what the surrounding area has to offer, this article is for you! So, buckle up, and let's hit the road!
1. Wilmington: A Port City Brimming with Charm
Distance from Raleigh: 129 miles
Travel Time: 2 hours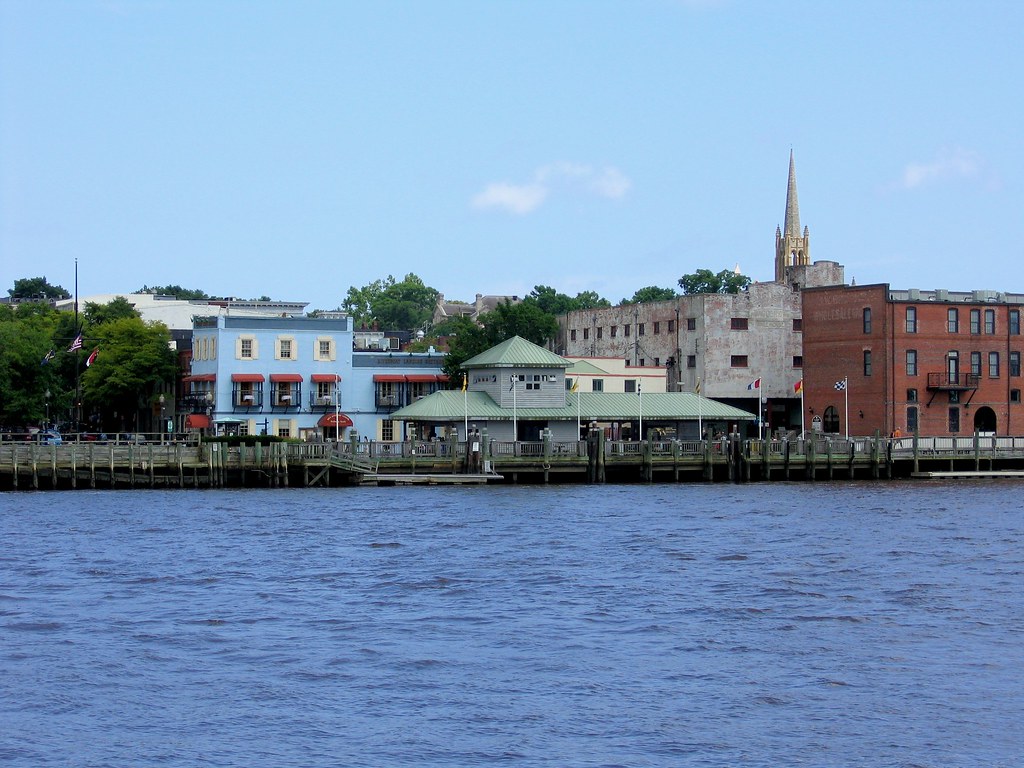 Our first destination, Wilmington, is a port city seated on the Cape Fear River. As one of the oldest cities on the east coast, it offers a treasure trove of historical attractions, breweries, wine bars, and farm-to-table restaurants. The city's walkable historic district is a delight, with Victorian-era homes, museums, and galleries dotting the streets.
After wandering through the city, take a leisurely stroll along the scenic Riverwalk. This two-mile promenade offers breathtaking views of the Cape Fear River and is peppered with markets, boutiques, and eateries, perfect for some leisurely exploration.
For history enthusiasts, the Bellamy Mansion is a must-visit. Built in 1859, this mansion is a remarkable example of antebellum architecture. The mansion also provides interesting insights into the Civil War period.
Before you leave, ensure to visit Battleship North Carolina, the World War II Battleship that USA TODAY declared as one of the "Best Museum Ships." This restored ship offers an intriguing look into the lives of the men who served during World War II.
2. Wrightsville Beach: A Slice of Coastal Heaven
Distance from Raleigh: 132 miles
Travel Time: 2 hours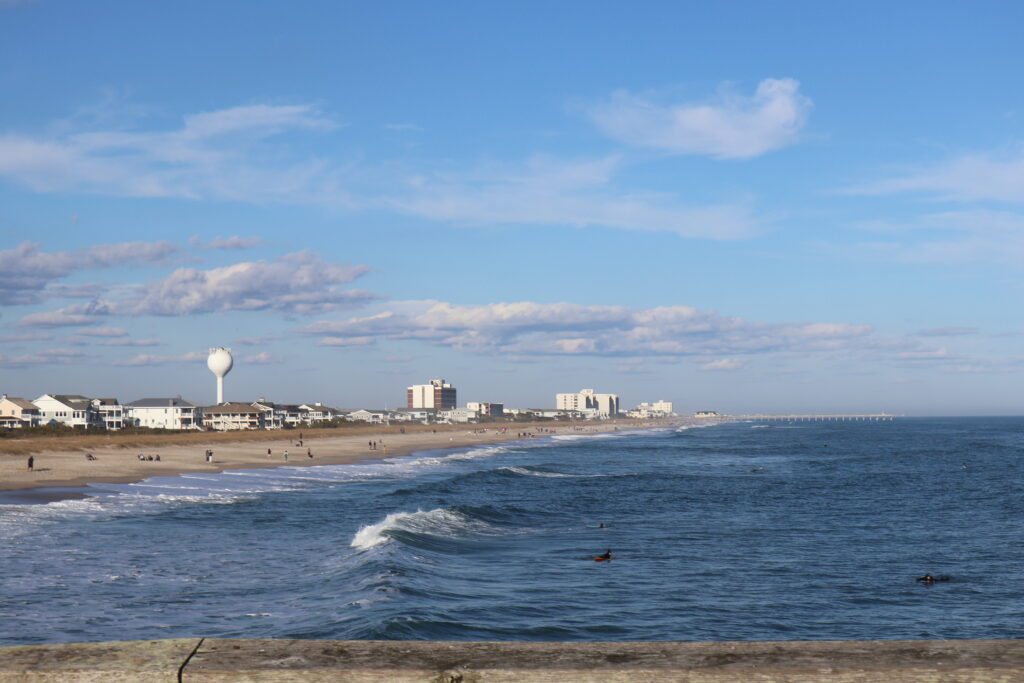 Our next stop, Wrightsville Beach, is a sandy barrier island that presents the tranquil Atlantic Ocean on one side and the serene intracoastal waterway on the other. With a laid-back vibe, a thriving surf culture, and a host of cafes and seafood eateries, Wrightsville Beach offers a quintessential southern beach town experience.
Whether you want to try kayaking, paddleboarding, or simply relax on the golden sand, this beach has something for everyone. Wildlife enthusiasts should also keep an eye out for the famous Corolla wild horses that have been happily roaming the beaches for centuries.
3. Cape Fear Botanical Garden: A Green Oasis
Distance from Raleigh: 64 miles
Travel Time: 1 hour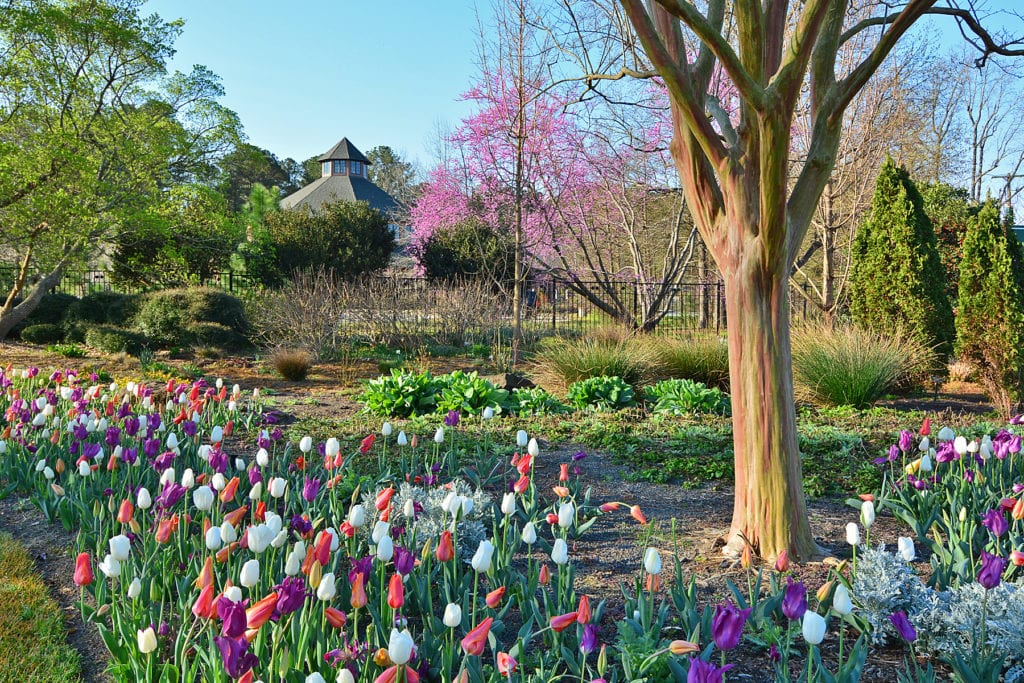 Just a stone's throw away from downtown Fayetteville, the Cape Fear Botanical Garden is a lush escape nestled between the Cape Fear River and Cross Creek. Covering 80 acres, this oasis features specialty gardens, a heritage garden, a butterfly stroll, and even a children's garden.
After exploring the vibrant flora, enjoy a relaxing picnic in the open air. Remember to check their schedule for special events like yoga and tai-chi classes.
4. Airborne & Special Operations Museum: A Journey through Military History
Distance from Raleigh: 65 miles
Travel Time: 1 hour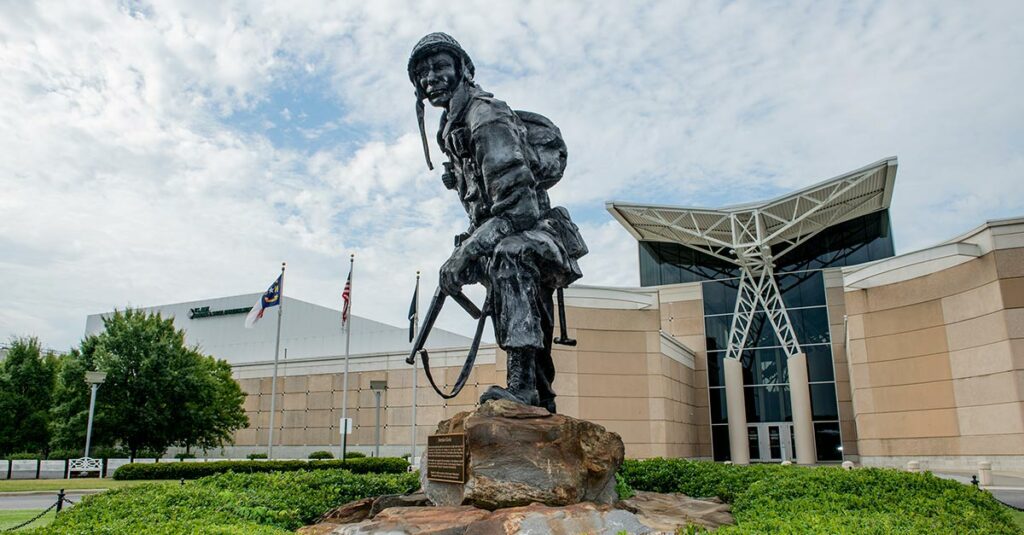 For military history enthusiasts, the Airborne & Special Operations Museum is a must-visit. This immersive museum walks you through the past 80 years of U.S Army Airborne and Special Operations.
The museum offers a unique perspective on the lives of brave paratroopers who played a pivotal role in the American military. With free admission, it's a fascinating and cost-effective trip that will leave you with a deeper understanding of the country's military history.
5. Chapel Hill: A Vibrant College Town
Distance from Raleigh: 28 miles
Travel Time: 34 minutes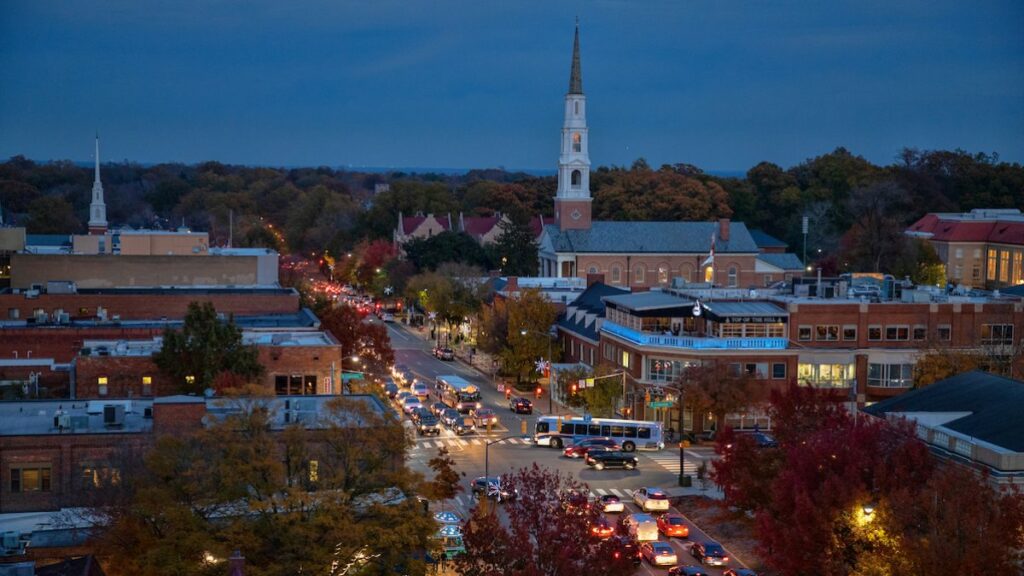 Our next stop, Chapel Hill, is home to the University of North Carolina and boasts a youthful and sophisticated vibe. While here, explore the Ackland Art Museum that houses more than 19,000 works of art from around the world, and the North Carolina Botanical Garden, a conservation garden spread across 1,100 acres.
For space enthusiasts, the Morehead Planetarium and Science Center is a must-visit. Opened in 1949, it's one of the largest and oldest planetariums in the country!
6. Durham: City of History and Culture
Distance from Raleigh: 24 miles
Travel Time: 26 minutes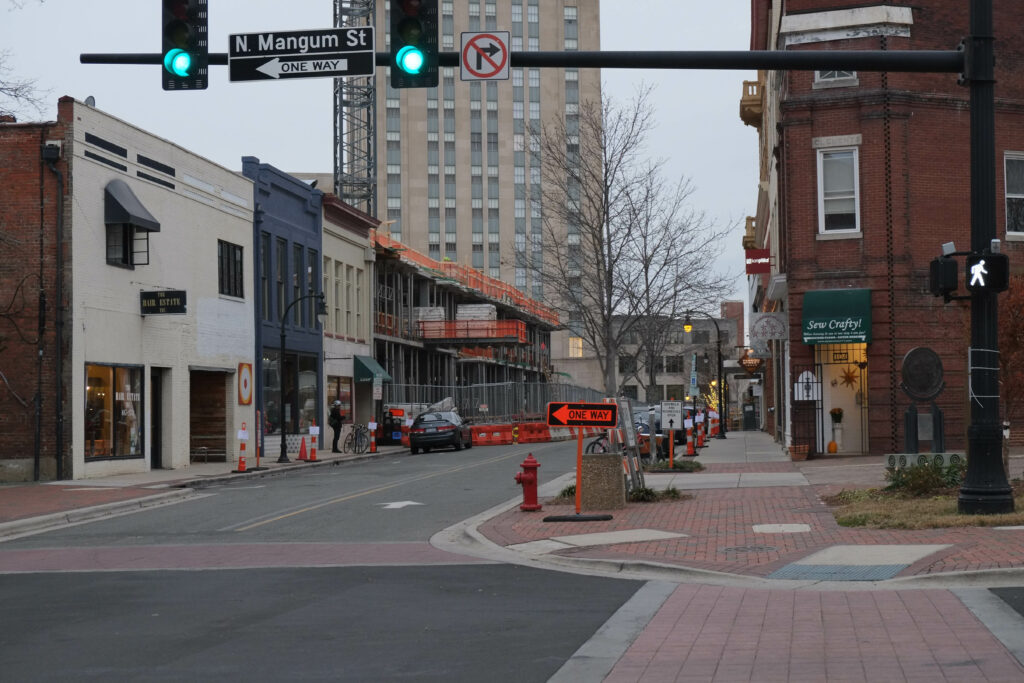 As one part of the famous "The Triangle," Durham has a rich history and a youthful, sophisticated ambiance, courtesy of Duke University. With an array of top-rated museums, including Nasher Museum of Art and the Museum of Life and Science, Durham is an ideal day trip for culture vultures.
History buffs should visit the Bennett Place State Historic Site, a simple farmhouse that was the site of the final surrender of the American Civil War. For a trip back in time, explore the American Tobacco Campus, a former tobacco factory area that has been transformed into a bustling district of restaurants, boutiques, and coffee shops.
7. North Carolina Zoo: A Wild Adventure
Distance from Raleigh: 76 miles
Travel Time: 1 ½ hours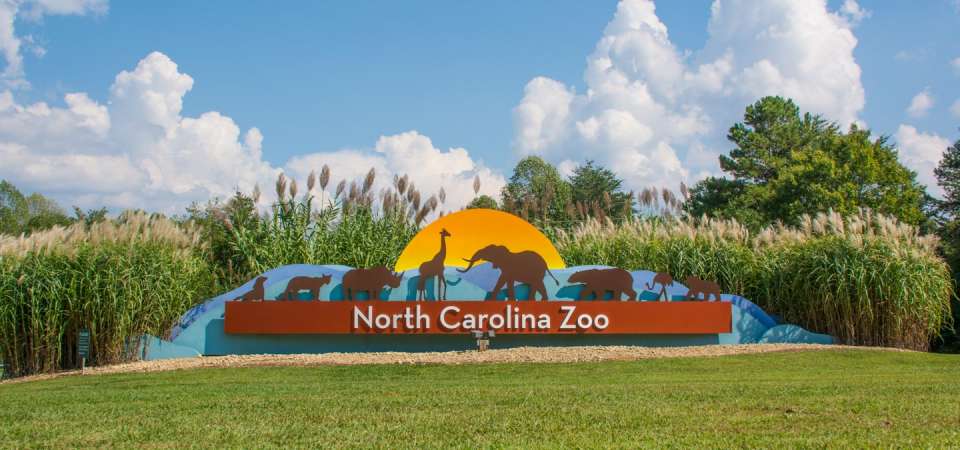 The North Carolina Zoo, home to more than 1,600 animals, is one of the largest and most popular attractions near Asheboro. Nestled amongst 2,600 wooded acres of land, the zoo features an old-fashioned carousel, a playground, a ropes course, and a butterfly garden.
With animals from lions to bears, chimpanzees to alligators housed in regional habitats, a visit to this zoo is perfect for families looking for a fun and educational outing.
8. Smithfield: A Foodie Paradise
Distance from Raleigh: 31 miles
Travel Time: 35 minutes

Famous for its mouthwatering barbecue, the small town of Smithfield is a haven for food lovers. Its main street is lined with top-rated restaurants, making it a foodie's delight. After indulging in some local flavors, stop by the Ava Gardner Museum to learn about the life of the late Hollywood star.
9. Greensboro: A Mix of Attractions
Distance from Raleigh: 77 miles
Travel Time: 1 ¾ hours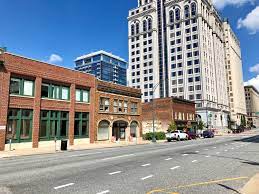 As the third-largest city in North Carolina, Greensboro offers a diverse mix of attractions that cater to different interests. The city's downtown area is buzzing with museums, restaurants, and sports fields.
The Greensboro Science Center is a must-visit, featuring North Carolina's only inland aquarium, along with the Animal Discovery Zoological Park. History lovers shouldn't miss the Guilford Courthouse National Military Park, which marks the location of a Revolutionary War battle that changed the course of history.
10. Old Salem Museum and Gardens: Dive into History
Distance from Raleigh: 103 miles
Travel Time: 1 ¾ hours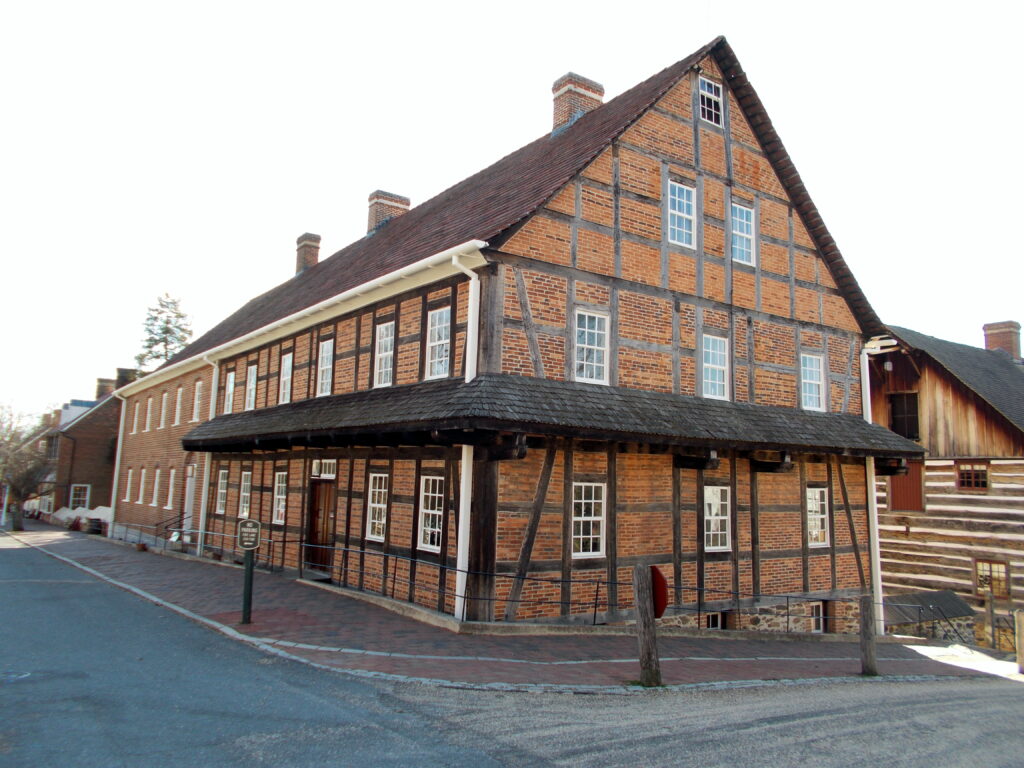 Located near Winston-Salem, the Old Salem Museum and Gardens offer a unique taste of history. The Historic Town of Salem is a restored 18th-century village where you can find costumed interpreters demonstrating the various crafts, trades, and cooking techniques of that era. This living history museum provides fascinating insights into life in the late 18th and early 19th centuries.
11. Charlotte: The Queen City
Distance from Raleigh: 167 miles
Travel Time: 2 ½ hours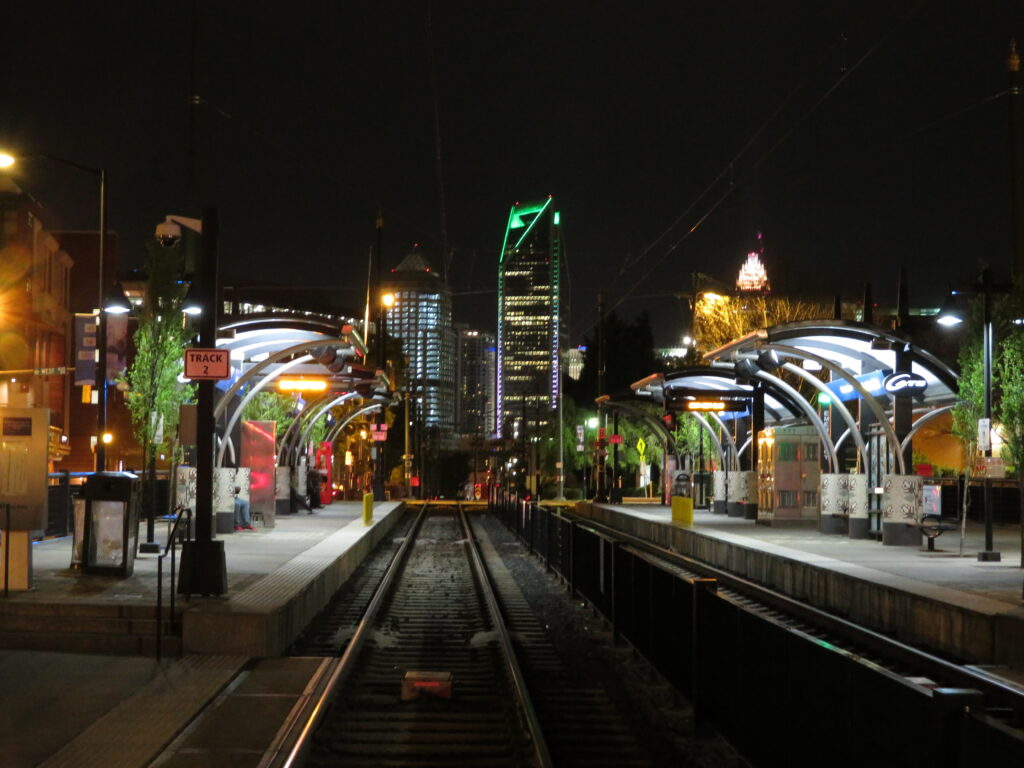 As North Carolina's largest and arguably most cosmopolitan city, Charlotte is a vibrant hub of culture, history, and entertainment. From world-class museums to delectable restaurants and buzzing sports fields, Charlotte packs a punch for a day trip from Raleigh.
12. Yadkin Valley: A Wine Lover's Paradise
Distance from Raleigh: 179 miles
Travel Time: 3 hours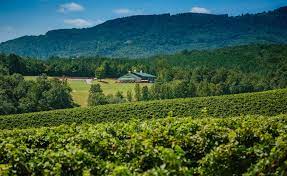 For wine lovers, Yadkin Valley is North Carolina's version of Napa. Home to world-class vineyards and wineries, this lush valley is a paradise for oenophiles. Many of the wineries along the Surry County Wine Trail offer tastings, making it a wonderful day trip for wine enthusiasts.
13. Outer Banks: An Idyllic Seaside Getaway
Distance from Raleigh: 219 miles
Travel Time: 3 ¼ hours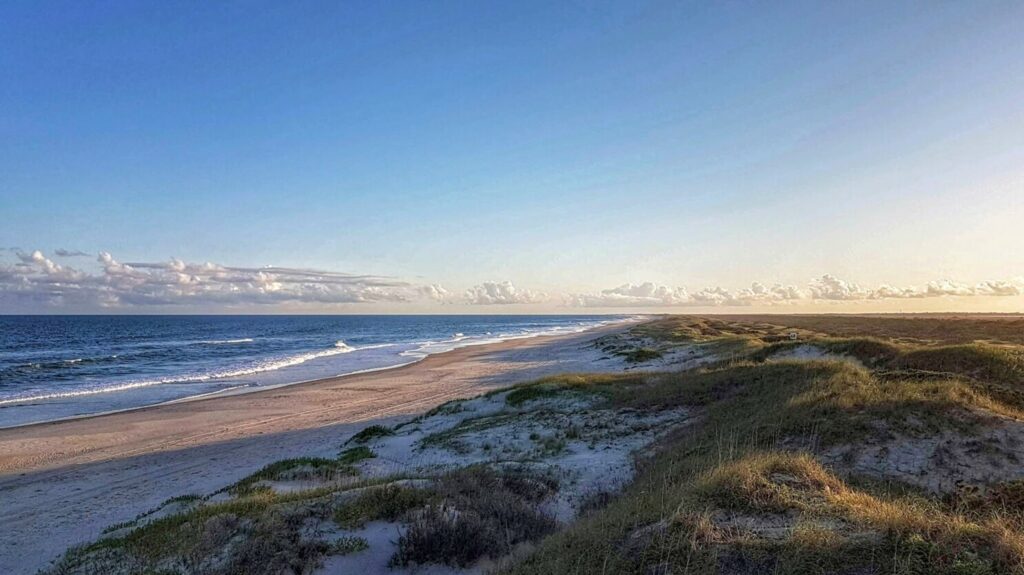 With its sandy beaches and the beckoning Atlantic Ocean, a trip to the Outer Banks may be hard to resist during the hot North Carolina summers.
This breathtaking region has everything, from family-friendly activities to romantic bed and breakfasts. Keep an eye out for the famous Corolla wild horses that have been happily roaming the beaches for centuries.
14. Linville Gorge Wilderness Area: The Grand Canyon of the East
Distance from Raleigh: 219 miles
Travel Time: 4 hours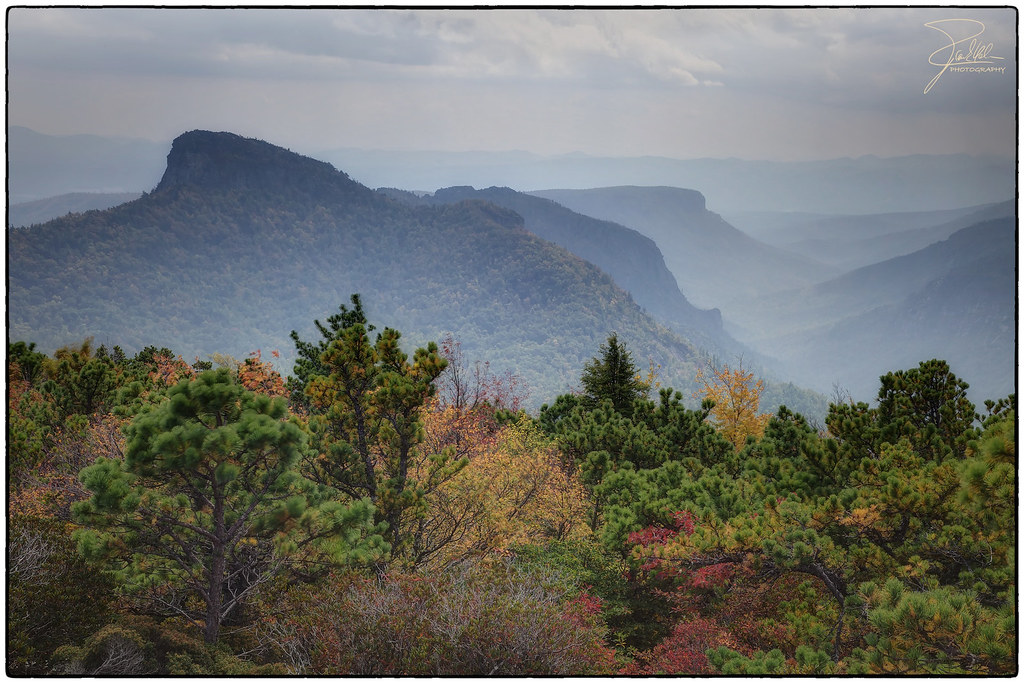 Known as the Grand Canyon of the East, the Linville Gorge is located in the beautiful Pisgah National Forest. The gorge offers several well-maintained hiking trails, providing ample opportunities to immerse yourself in the beauty of nature.
15. Hanging Rock State Park: A Hiker's Paradise
Distance from Raleigh: 122 miles
Travel Time: 2 ¼ hours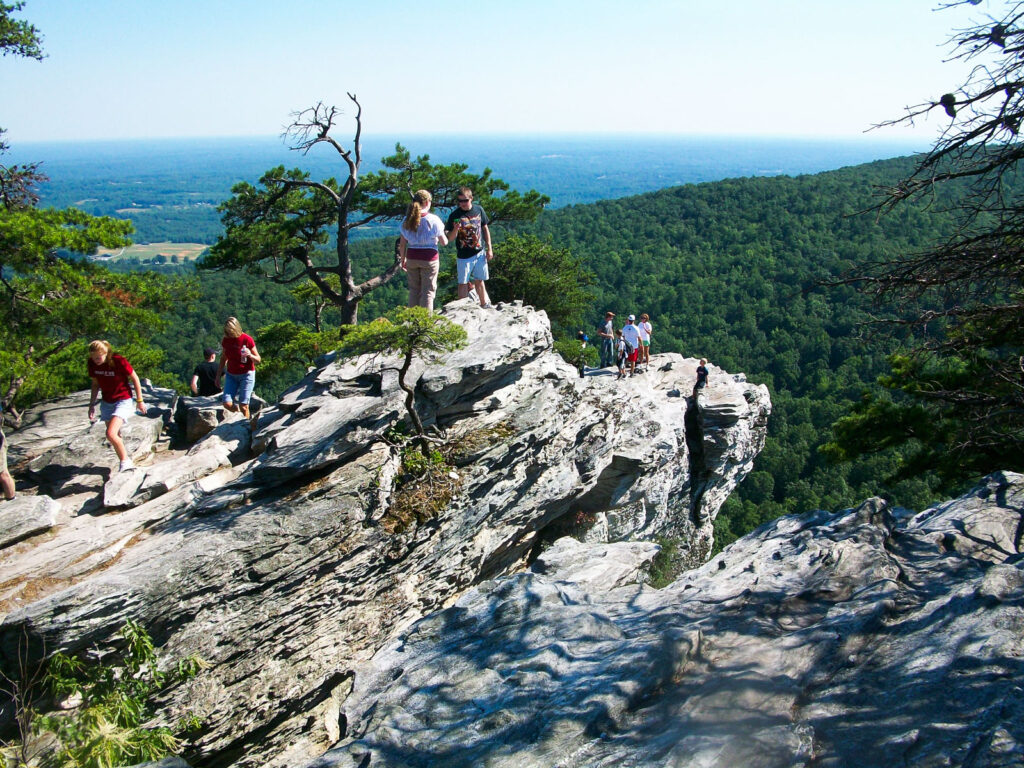 Located about 30 minutes north of Winston-Salem, Hanging Rock State Park offers 20 miles of hiking trails that meander their way along babbling creeks and past rushing waterfalls. After your hike, cool off with a swim in the park's very own lake.
16. New Bern: The Birthplace of Pepsi
Distance from Raleigh: 116 miles
Travel Time: 2 hours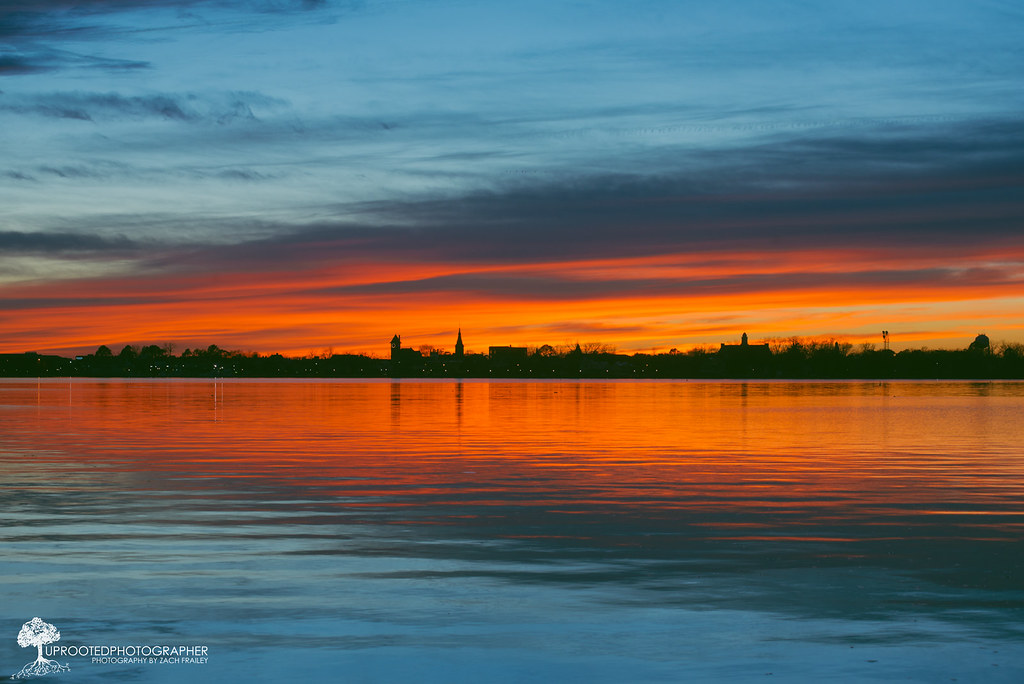 Famous for being the birthplace of Pepsi, New Bern is proud of its quirky claim to fame. Visit The Pepsi Store, where the fizzy drink was first created, for a part soda shop, part museum experience.
Driving? Consider the Traffic Patterns Near Raleigh
If you aren't familiar with the area, these are my top travel tips by car (unfortunately there's no great rail or alternate day trip travel options outside of cars).
Rush Hour: Like most cities, Raleigh has peak traffic hours, typically from 7 am to 9 am and 4 pm to 6 pm on weekdays. If you can, avoid driving during these times to avoid heavy traffic.
Events: Raleigh hosts a number of events throughout the year, such as music festivals, sports events, and state fairs (a very popular, but traffic inducing even typically around Wade Avenue off of I-40 and Finely Arena). These can cause significant traffic, so it's best to check for any local events and plan your travel accordingly. Here's a good overview of the events calendar.
Construction Zones: There are often road construction projects in and around Raleigh. These can lead to detours or significant slow-downs, so it's a good idea to check for construction updates before you set out.
I-40 Corridor: Interstate 40 is a major highway that runs through Raleigh and can get quite congested, especially during rush hours. If possible, consider alternate routes or timings to avoid this.
Parking: Downtown Raleigh can be busy, and parking might be challenging especially during peak hours or during special events. Consider using parking apps to find available spots or use public transportation.
Weather: Weather conditions such as rain, snow (YES, it does sometimes, typically 1-2 times per year), or fog can worsen traffic conditions. Keep an eye on the forecast and plan your trip accordingly. Because most people in Raleigh are "from somewhere else" originally, you get all kinds of drivers on the roads (insert your favorite state's bad driver joke here).
We hope that our curated list of the best day trips from Raleigh has inspired you to embark on new adventures. If we've missed any of your favorites, do let us know. Happy exploring!