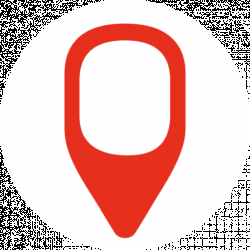 Latest posts by Locally Guided Team
(see all)
With less than 20,000 people living here, you might think Augusta is a strange choice as the capital of Maine, but you might be surprised to learn that it's actually the third smallest capital in the States. Yep, you heard correctly; there are two capital cities smaller than this! Anyway, small things can also pack and punch and that rings true for Augusta, Maine with plenty to keep you occupied if you're traveling through.  
Augusta is a fantastic city to visit during the summer months, not least because of the agreeable weather. We don't know about you, but nothing rains on our parade when visiting a new city like grey skies and that non-stop drizzle. Lucky for you, Augusta reaches the late 70s and early 80s from June until August with just a few rainy days per month. Usually, when you think about summer in Augusta you immediately think about the Whatever Family Festival that is held every June for 3 weeks, right up until Independence Day. However, the KV Chamber of Commerce has just announced the festival will not be returning for another year. That doesn't mean the festivities will end though, which brings us to one of the best things to do in Augusta during the summer months.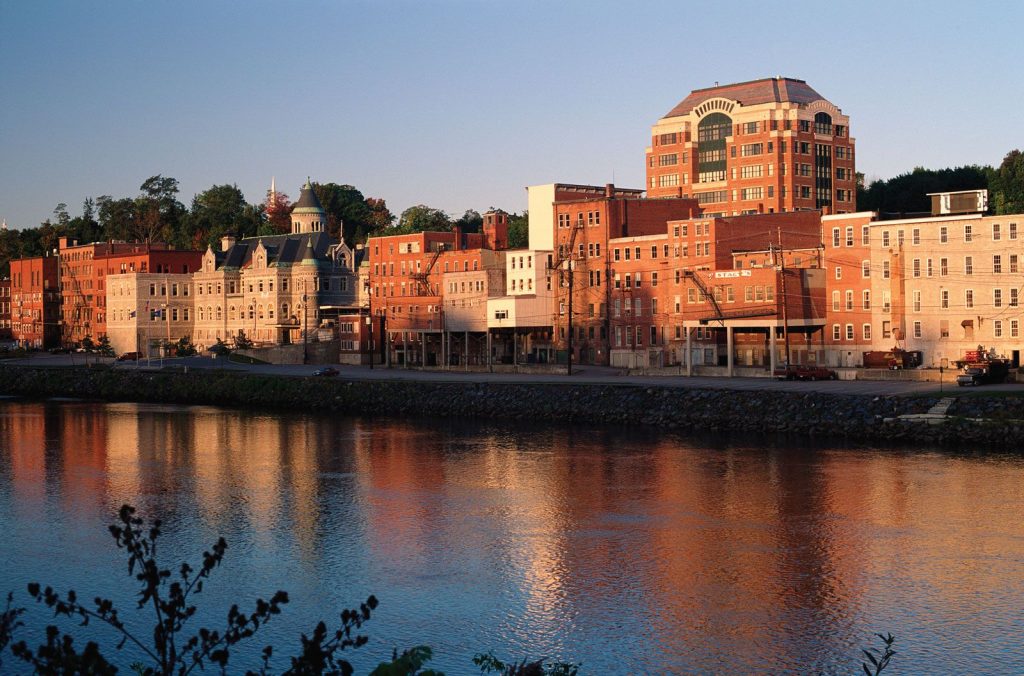 Kennebec River Brewfest 
The Kennebec River Brewfest was just one part of the Whatever Family Festival (and quite an important part we feel considering there's free beer involved). You can breathe a sigh of relief when we tell you the Brewfest will continue as planned. It's held on the last Saturday in June and is not one to be missed. Craft beer is becoming increasingly popular and for good reason; it is delicious and it can be locally sourced. What's not to love? The River Brewfest celebrates this in the best way. Depending on which ticket you buy you could be in for 5 hours of free 4-ounce tastings of the finest craft beer Maine has to offer as well as free ½-ounce tastings on spirits. What could be better than free alcohol, live music and a warm summers day?  
Main State Museum 
One of the best parts about travel is learning about the history of a place and really getting to know it and one of the easiest ways to do this is to visit the local museum. Whilst museums usually hold the interesting stories, the Maine State Museum has its very own unusual past. The museum that you see today is one that has been resurrected 6 times over. Yes, this is the 7th version of this museum and it's referred to as "The Museum That Would Not Die" by Director Bernard Fishman. Sometimes museums can become a bit monotonous, but the Maine State Museum keeps its exhibits rich and varied. You could easily spend a whole afternoon here exploring all the different aspects of Maine's eclectic history.  
State House 
If you like discovering the history of a place then you'll want to check out the State House in Augusta too. This impressive building sits on the corner of State and Capitol streets and is open to public tours all year round from 9 am until 12 pm. There's a lot to see (including a butterfly collection) so get there early to get through the screening quickly.  
Samantha Smith Statue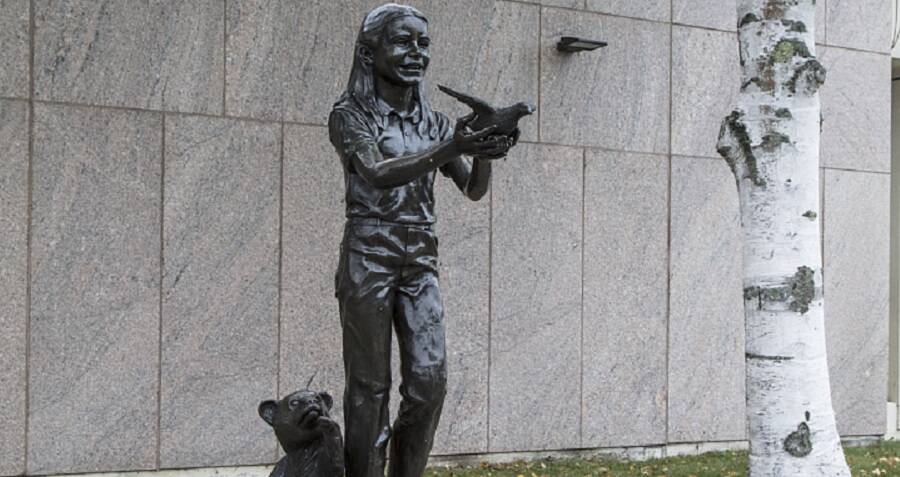 If you're visiting the Capitol grounds then you need to find the life-sized statue of 10-year old Samantha Smith. This memorial statue is a monument to this young girl who spoke out at a time of great distress. At just 10 years old, Samantha wrote a letter to the leader of the Soviet Union expressing her concern over the growing tensions between their countries. The leader, Yuri Andropov actually wrote back to her explaining that they wanted peace too. Samantha has since been praised as a huge advocate for peace. 
Governor Hill Mansion 
Not getting enough of the rich history of Augusta and Maine? Check out the Governor Hill Mansion, a regal building fit for the highest state office. It's used entirely for events for the people of Maine.  
Fort Western Living History Museum  
Augusta is home to one of the oldest standing historical monuments in all of America. Pretty impressive for the third smallest capital don't you think? The Old Fort Western as it's lovingly referred to is the oldest wooden French and Indian war garrison. Take a tour around the almost 300-year-old landmark and soak up the Maine and New England history. It's a living museum which means there'll be people in costumes! We're in! 
Greenway Trail 
If you're an outdoorsy person you would love the Greenway Trail. It starts (or ends depending on which way you want to do it) at the Old Fort Western and continues down the river through some interesting historical places. The trail isn't paved but is noted to be easy so if you haven't been hitting the gym as hard as you would like to admit, don't worry. This trail is part of a much bigger Maine trail that spans 381-miles! Now that would require some pre-workout.  
Kennebec River Rail Trail 
Looking for something a little longer then try out this one for size. It spans 6.5-miles through four towns so you'll get to take in more than just Augusta. Wander through Hallowell, Farmingdale and then end your hike in Gardiner. Once you reach around the half-way mark, either way, there are some adorable little restaurants and coffee shops to stop at and take in the view.  
Viles Arboretum Trail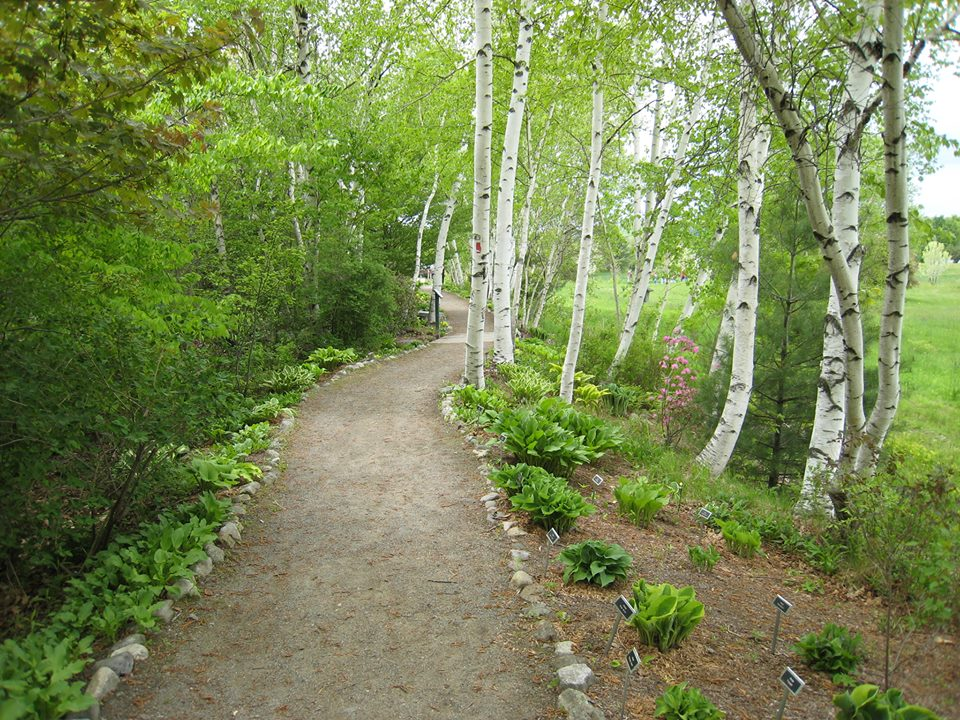 If you just can't get enough of nature and hiking then Augusta is a fantastic place to visit. Beautiful trees and wild birds scatter the Viles Arboretum trails which span around 6-miles altogether. They have a few different trails to choose from depending on your fitness level. The Inner Loop Trail is just 0.9-miles for example whilst the Outer Loop Trail is 1.6-miles. Both are classified as "easy" walks with manageable terrain (you can even jog, cycle or go horseback riding around these trails). There's also the Woods Loop trail that circles the whole wooded area. 
Waterfront Park 
Outdoorsy but not that outdoorsy? We feel you and we have the perfect solution. It's time for a picnic in Waterfront Park. Take a blanket, some cheese and biscuits and soak up the fresh air and beautiful views. 
Waterfront Wednesday's Concert 
If you like live music and you're heading to Augusta between June and August then head down to Waterfront Park around 6 pm on a Wednesday. Bring something comfortable to sit on, be that a chair, blanket, hammock, floaty, person there's really no judgement as long as you bring your dancing shoes. There are some food trucks set up there if you get hungry but that's all you'll need to bring cash for.  
Augusta Civic Center 
The Augusta Civic Center is a huge building spanning 49,000 square feet. There's no shortage of things you could do here depending on the time you visit including: 
Gun Show – Augusta holds a 2-day event every year at the civic centre which showcases rifles, shotguns, ammunition, military surplus and a lot more 
Concerts – There's always an array of concerts happening here with a little something for everyone. Back in the day Elvis even played here! 
Craft Show – The Civic Center holds an arts & crafts show every year, usually in November. There's estimated to be between 5,000 and 20,000 visitors with 100-500 exhibitors. If you're into your crafting then this could prove to be a fun afternoon out. 
Sporting Events – Perhaps sports are your area of interest? Then head down to the civic centre to see some basketball, boxing, wrestling, cheerleading or fencing! 
Dance Events – As if this venue wasn't diverse enough, if you're in Augusta at the right time, you might be able to catch a glimpse of the Maine Lord of the Dance performance or even Disney on Ice!  
Stained Glass Experience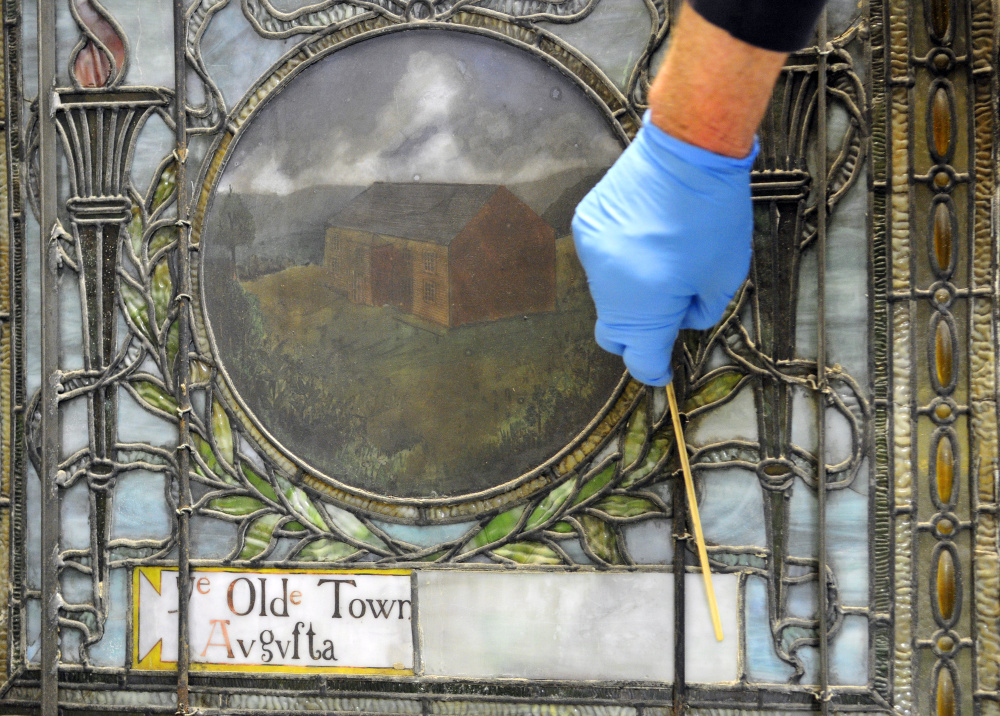 If you're feeling artsy and want a hands-on afternoon then check out the Stained Glass Experience just down the road from Augusta in Manchester. It's open 9 am-6 pm Monday to Friday and 9 am-5 pm on Saturdays. They have a few glass art classes as well as a store selling their stained glass, mosaics, glass gifts, flameworking and etching supplies. It's also a family-owned business so you can rest assured that you're supporting a small business and not a big corporation.  
Art Galleries near Augusta 
Some people are more admirers of art rather than doers, which is most definitely where we fall into the spectrum. If this is the case for you, you might want to check out some of the awesome art galleries around Augusta. There aren't any actually in town but they're all just a short journey away.  
Monkitree, Gardiner – Boasting fantastic customer service and truly unique pieces this art gallery/store is the perfect place to get a real Maine souvenir. Each piece is hand-picked and truly beautiful.  
The Harlow, Hallowell – This is a cosy gallery filled with framed photography, watercolours and oil paintings. They've also got a few unframed pieces too. They're all available for purchase.  
Sonny's Museum – Art can be found in all places, including rocks! This rock shop offers beautifully crafted ornaments, jewellery and crystals and Sonny, the owner, is super helpful and friendly.  
Farmer's Market at Mill Park 
If you're into your fresh produce and healthy living then you'll absolutely love the farmer's market they hold every Tuesday. It runs from the first week in May right up until Thanksgiving and it's packed with the freshest food around.  
Senator Inn Spa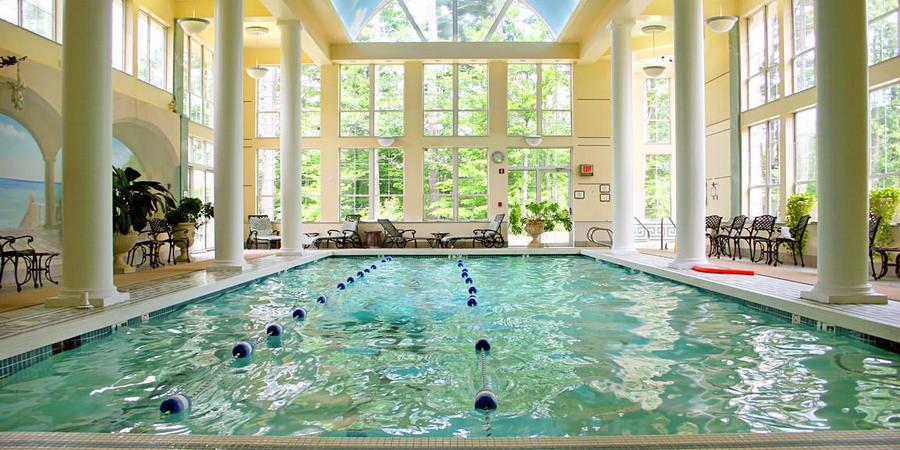 Sometimes when we're travelling, we feel like we should go, go, go all the time, but it can get exhausting and you need to set aside some "you time" too. The Senator Inn Spa is the ultimate way to relax on your trip to Augusta. They've got every treatment you could dream of including massages, body wraps, facials, eyebrow tinting and shaping, pedicures, manicures and tons more. They've also got a lot of spa packages which offer better value for money.  
Cloud 9 Restaurant 
Done with your spa day and feeling hungry? Well, lucky for you the Senator Inn has a delicious restaurant called Cloud 9. They have a large menu that includes seafood, pizza, burgers, pasta and more, all at reasonable prices.  
The Red Barn 
We don't know about you, but when we travel, we love to try out the areas famous food and if Augusta had a "fan favourite" it would be the foot-long lobster rolls from The Red Barn. Apart from these, they serve some of the "best seafood in town" according to reviews as well as great chicken and soups.  
Cushnoc Brewing Co. 
Located in downtown Augusta, this restaurant offers mouth-watering wood-fired pizzas all of which come in at under $20. Mozzarella, parmesan, chorizo, roasted butternut squash, genoa salami, fresh basil and scallions are just some of the delicious toppings on offer here. Not only do they have great food, but they also have a tasting room for their brewery.  
Otto's On The River 
If you like a view while you eat, then Otto's is the place to be. They've got a stunning view over the Kennebec River from their dining room or outdoor patio. There's nothing quite like feeling the fresh air on a cool summer's night whilst eating delicious food and looking out at a fantastic view. They've got a very reasonably priced lunch menu with plenty of options and their evening menu boasts divine seafood, steak, duck and vegetarian options.  
Sweet Chilli Thai Restaurant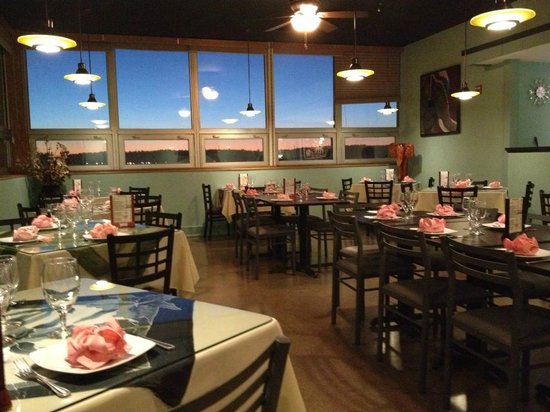 Maybe with your travels you're feeling adventurous and want to go for some international food. If so, then head on over to the Sweet Chilli Thai Restaurant which serves up some pretty awesome, authentic Thai food. They even have a whole menu dedicated to their vegan offerings. We recommend the Tom Yum soup, Massaman curry or Spicy Basil for a real Thai taste. 
Well, there you have it. Over 25 awesome things to do in Augusta, Maine. For such a small capital there is a lot to do, from historical sites to hikes in nature. So, what are you waiting for? Head on over to Augusta and see for yourselves.  
Other places you might be interested in: