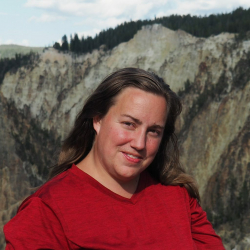 Latest posts by Christine Lindstrom
(see all)
Many people know Florence, South Carolina as an exit off the interstate. It is a convenient rest stop for travelers on I-95, and because of this, the city boasts a large number of hotels, gas stations, and restaurants. 
While it began as a city built around an important railroad junction and continues to be a city found at an important interstate junction, Florence is much more than a highway rest stop. It is worthy of being a destination in its own right. But whether Florence is your final destination or simply a convenient stop along your trip to somewhere else, plan to spend a few days and experience all that Florence has to offer.
Florence is a historic city that was particularly important during the Civil War when the Florence Stockade was built to house Union soldiers that were taken captive by the Confederate army. There are plenty of other historical attractions and museums available here to help you learn more about the significance of the area.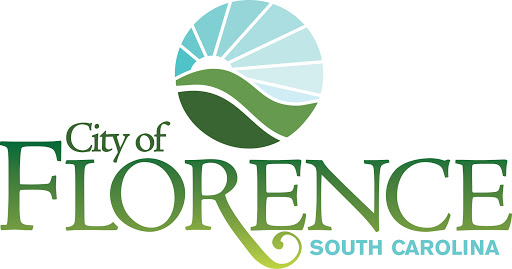 There are also many parks and other outdoor areas where you can explore the natural beauty of northeastern South Carolina and its unique ecosystems. From simple neighborhood parks to larger watershed and wetland areas, you'll have plenty of options for enjoying the beautiful South Carolina climate, whether you want to have a quick picnic on your lunch break or you're looking to be out all day. 
The arts and sciences are alive and well in Florence! Catch a planetarium presentation or choose between several venues to attend a live concert or theatrical production. There are art museums and galleries, and plenty of options if you want to learn something new or simply engage your creative side. Then again, if active adventures are more your speed, Florence has you covered there too!
Finally, Florence is also a destination for antique shoppers and others who are looking for a good deal on some truly unique items. Whatever your style and preferences when it comes to browsing through markets for vintage collector's items or locally produced food or handicrafts, there is something to satisfy every taste and temperament. Treasure hunters of all kinds will not be disappointed in Florence.
Which of these is most appealing to you for your time in Florence, South Carolina? This guide will help you decide where to go and what to do during your visit. Focus in on one type of activity, or try a little bit of everything for the true Florence experience. I think you'll agree that Florence is much more than a rest stop along the highway!
Historical Attractions
1. Florence County Museum
When to go: Open Tuesdays, Wednesdays, Fridays, and Saturdays from 10AM-5PM, Thursdays from 10AM-7PM, and Sundays 2PM-5PM; Closed Mondays.
Where: 111 W. Cheves St, Florence (map)
Cost: Free
Website: www.flocomuseum.org/ 
Learn more about the history of the Pee Dee region of South Carolina. The museum has a well-curated collection of artifacts that span the many periods of the region's history. From cretaceous fossils to the Colonial period, to the Civil War era, to the 20th Century, you'll get a clear picture of how the area has evolved through the centuries. The museum also has an extensive art collection and hosts a regional art competition each year.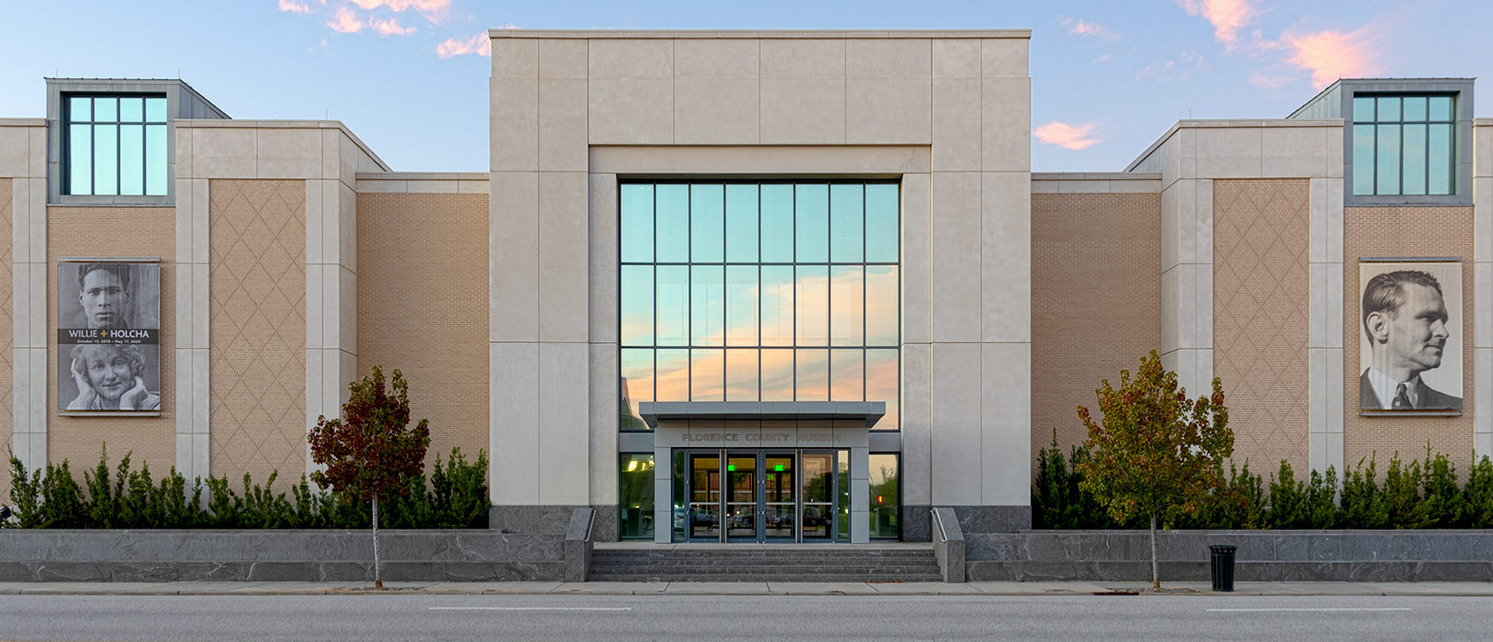 2. Florence National Cemetery
When to go: Grounds open daily from dawn to dusk. Office open Monday-Friday, 8AM-4:30PM
Where: 803 E. National Cemetery Road, Florence (map)
Cost: Free
Website: www.nps.gov/nr/travel/national_cemeteries/South_Carolina/Florence_National_Cemtery.html 
Visit the National Cemetery to pay your respects to those who have served the United States in the military. The grounds are beautifully maintained and it is a peaceful place to walk and reflect. A variety of interesting historical markers can be found here. Look especially for the story of Florena Budwin, who is buried here. Learn more about the remarkable story of this woman from Pennsylvania who pretended to be a man during the Civil War in order to fight beside her husband. 
3. War Between the States Museum
When to go: Open Wednesdays and Saturdays from 10AM-5PM
Where: 107 S. Guerry St, Florence (map)
Cost: $2 for adults, $1 for children 12 and under
An old house from 1918 is the setting for this small but fascinating collection of artifacts and historical information gathered from Florence and the surrounding areas. It tells the story of the region during the time of the Civil War and the role that Florence played in this important time in history. The staff are knowledgeable and helpful in answering questions. Exhibits include photographs, weapons and ammunition, uniforms, letters, and more.
4. The Columns Plantation
When to go: Visit in March for the annual reenactment. Other visits by appointment only.
Where: 5001 Rankin Plantation Road, Florence (map)
Cost: Varies by event.
Website: visitflo.com/columns-plantation 
The Columns Plantation is an Antebellum plantation from 1857, and it is the last working plantation in the region. While the house remains a private residence, tours led by guides in period clothing can be arranged for groups. Every year in March, the plantation hosts a reenactment of the Skirmish at Gamble's Hotel, which occurred in Florence on March 5, 1865. In September, the plantation is the site of the annual Swamp Fox Highland Games and Celtic Heritage Festival.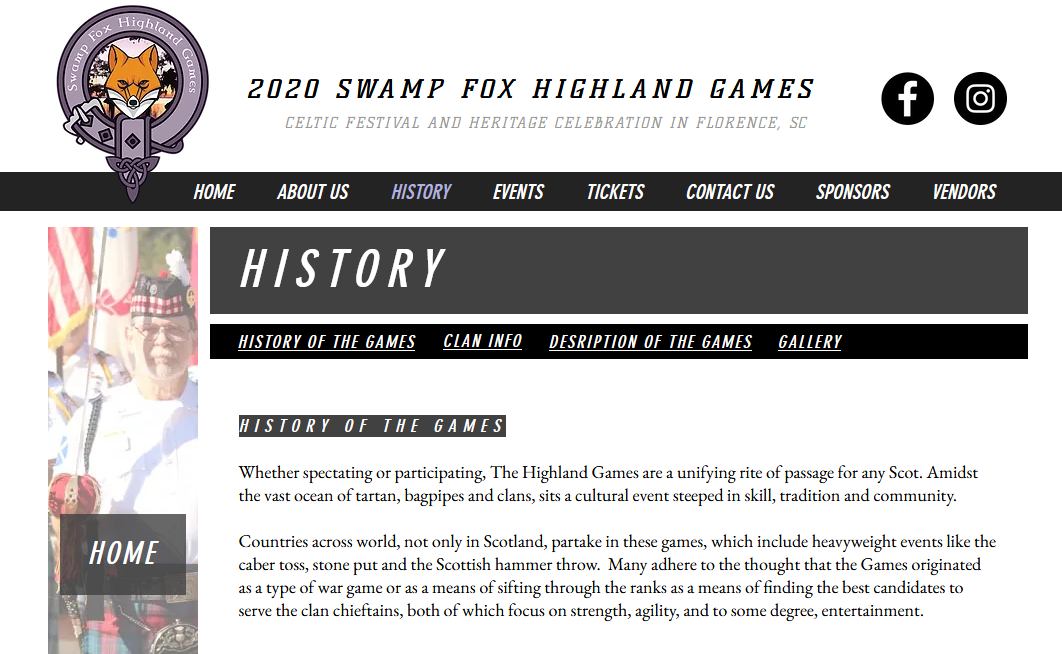 5. Florence Stockade
When to go: Open from dawn to dusk
Where: Stockade Drive, Florence (map)
Cost: Free
Website: www.sctrails.net/trails/trail/florence-stockade 
The Florence Stockade was built by the Confederacy in 1864 to imprison captured Union soldiers. Florence was a logical location due to the junction of three railroads that helped with transportation. Today, a gentle but unpaved interpretive trail tours the prison site with illustrated historical markers to help visitors learn more about the area. The Florence Stockade is adjacent to the Florence National Cemetery. Begin and end your tour at the gazebo. 
6. Mars Bluff Atomic Bomb Impact Crater
When to go: During daylight hours.
Where: 4776 Lucius Circle, Florence (map)
Cost: Free
Website: www.roadsideamerica.com/story/24951 
Oops! In 1958, an atomic bomb was accidentally dropped on a farm just outside of Florence. Miraculously, the plutonium core did not explode, but the bomb itself destroyed the farmhouse of Walter Gregg and left a large crater that remains to this day. Despite many signs, the site can be difficult to find, so consult the website for clear instructions. Note that while the site is federally protected, it remains on private property so seek permission if available, and be respectful of the property as you explore. 
Parks and Outdoor Recreation
7. Florence Veterans Park
When to go: Park is open daily.
Where: Woody Jones Blvd, Florence (map)
Cost: Free
Website: visitflo.com/florence-veterans-park 
Take a walk, pack a picnic, or simply sit on a bench to relax and reflect. Florence Veterans Park is a beautifully designed park with memorials and statues in honor of those who served and gave their lives for their country. The feature memorial in the park has won international awards for its impressive design.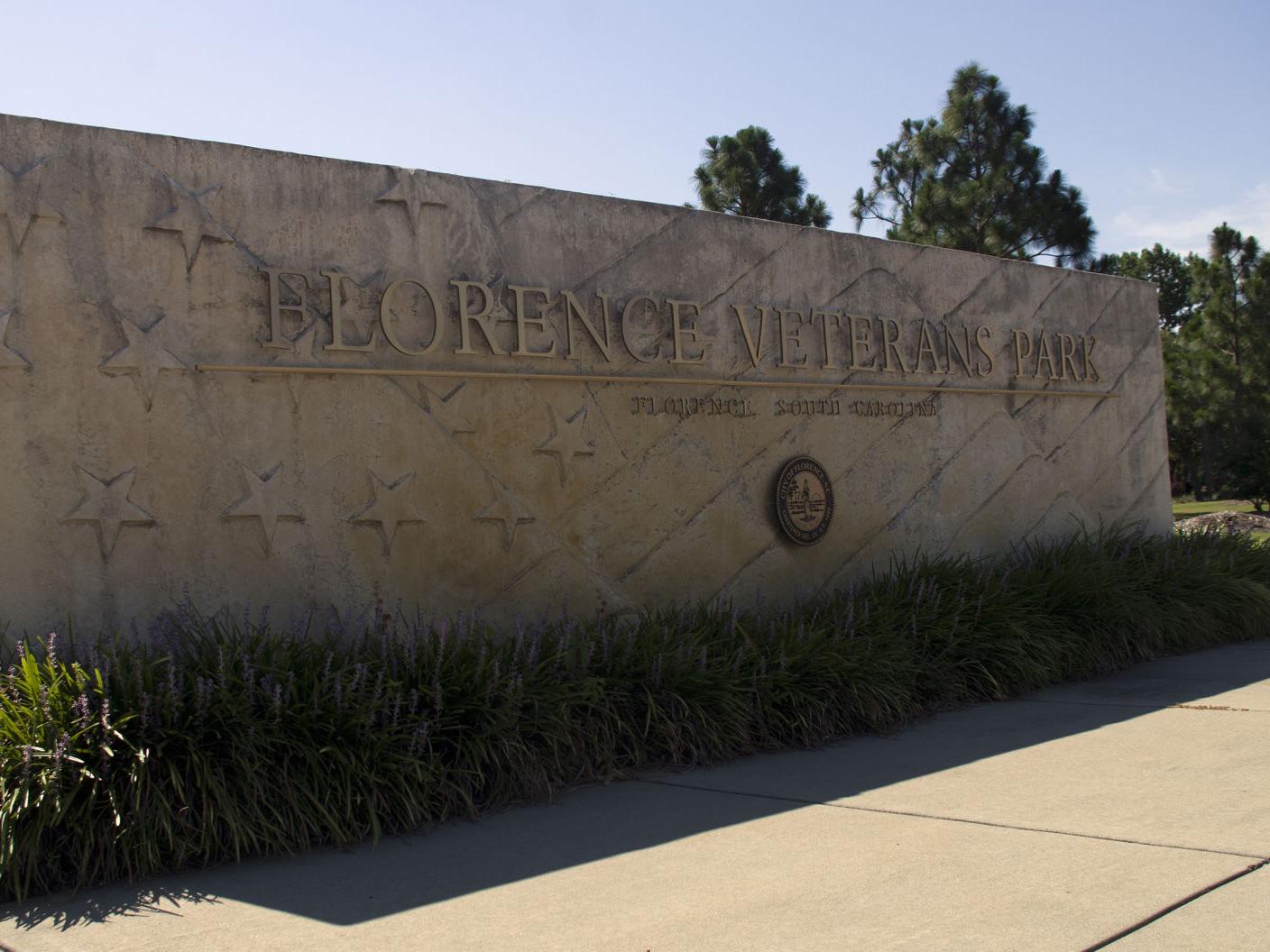 8. Timrod Park
When to go: Park is open dawn to dusk
Where: Timrod Park Dr., Florence (map)
Cost: Free
Website: www.cityofflorence.com/departments/parks/recreation/timrod.aspx 
Enjoy a large park with nature trails, picnic areas, a playground, and sports facilities such as a fitness area and tennis and pickleball courts. There are also beautiful gardens, including two rain gardens and an area known as Liberty Garden. The park is named for the Henry Timrod Schoolhouse, which is a historic landmark found within the park. Give yourself enough time to explore all 18 acres of this wonderful park.
9. Jeffries Creek Park
When to go: Park is open from dawn until dusk
Where: 1404 State Road, Florence (map)
Cost: Free
Website: scgreatoutdoors.com/park-jeffriescreeknaturepark.html 
This 55-acre park protects a rich wetland area surrounding the Jeffries Creek. Enjoy a walk on a trail by the creek, or pack a picnic and take advantage of the picnic facilities. Take the kids to the playground, or pack your tackle box for a peaceful day of fishing. The swampy watershed area is full of old-growth cypress trees which creates a wonderful environment for wildlife and birdwatching.
10. McLeod Park
When to go: Park is open from dawn until dusk
Where: 920 S. Santiago Dr., Florence (map)
Cost: Free
Website: www.cityofflorence.com/departments/parks/recreation/mcleod.aspx 
McLeod Park is nearly 50-acres of outdoor recreation opportunities. There are baseball fields, basketball courts, a skate park, and a competition horseshoes facility. Several of the baseball fields have lights, a press box, and concession stands. If you're looking for a less active day outside, take a walk on the nature trails, take your dog to the dog park, or just sit by the pond and enjoy the stillness. Public restrooms are available.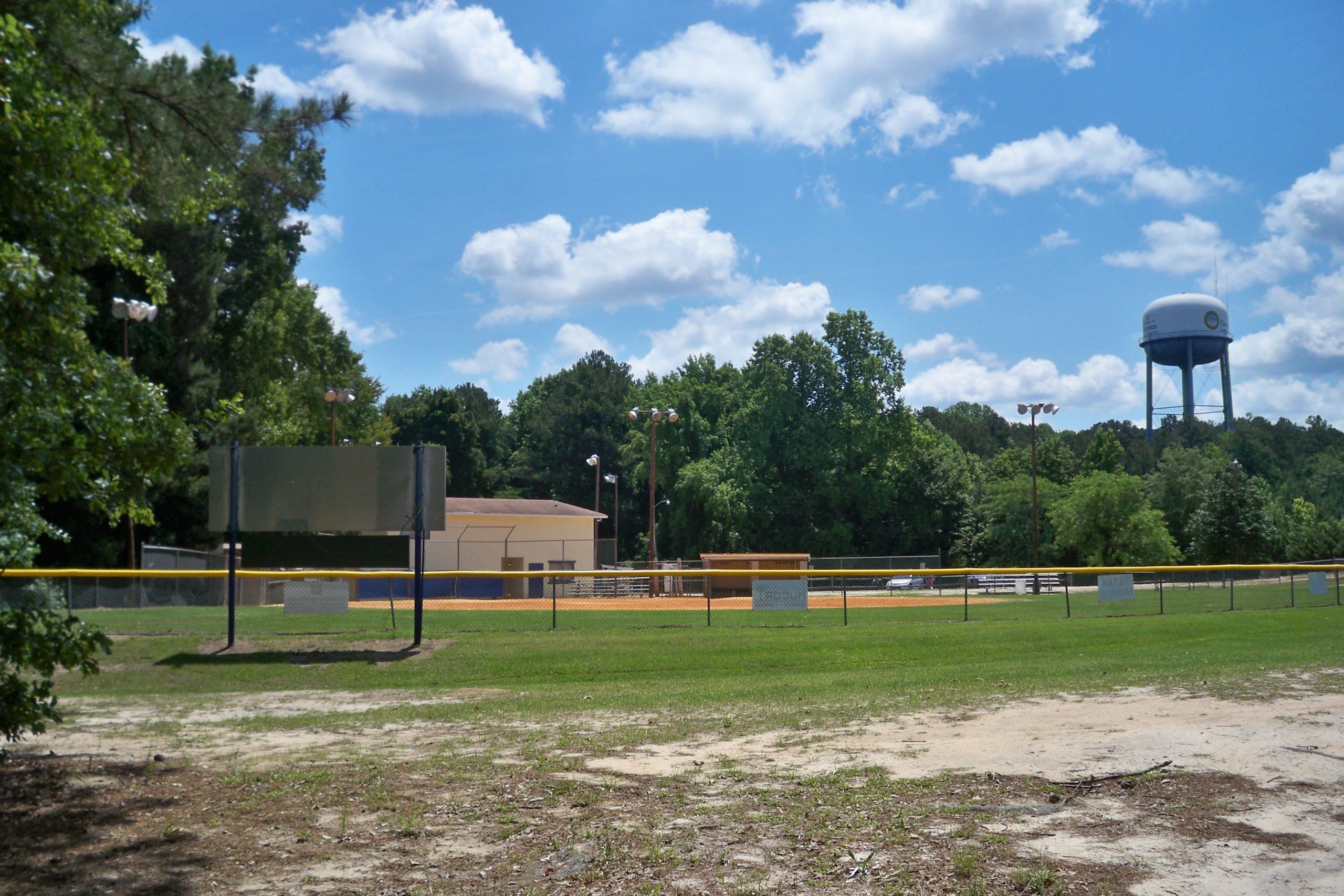 11. Ebenezer Park
When to go: Park is open from dawn until dusk.
Where: 842 S. Ebenezer Road, Florence (map)
Cost: Free
Website: scgreatoutdoors.com/park-ebenezerparkofflorence.html 
Ebenezer Park is a lovely neighborhood park with a playground and picnic facilities, as well as tennis courts and baseball fields. Public restrooms are available. The park is in a quiet area with little traffic. Across the street is the start of the Florence Rail Trail, which is perfect for walking, running, or biking. The trail is paved for about 1.5 miles before connecting to a system of unpaved trails that lead deeper into the woods. 
Arts and Sciences
12. Dooley Planetarium
When to go: Public shows are held on Sunday afternoons at 3:00PM
Where: 200 Alumni Drive, Florence (on the campus of Francis Marion University) (map)
Cost: Free admission; first-come, first-served.
Website: http://astro.fmarion.edu/ 
A wide variety of planetarium shows are offered on a rotating schedule in this small planetarium with seating for 75. The planetarium can be booked for private groups and events, but the most popular way to visit the planetarium is for one of its free Sunday afternoon presentations. Presentations begin promptly at noon and are filled on a first-come, first-served basis. No late admission is permitted so plan to arrive early!
13.Francis Marion University Performing Arts Center
When to go: See website for event and performance schedule
Where: 201 S. Dargan St. Florence (map)
Cost: Ticket prices vary by event. See the website for ticket information.
Website: fmupac.org/ 
The PAC is a state-of-the-art performing arts center that seats 849 people. It is the home of Francis Marion University's Music Industry program, and it also houses three resident companies: the Florence Symphony Orchestra, the South Carolina Dance Theatre, and the Masterworks Choir. In addition to performances of these groups, enjoy a wide range of performances from classical to classic rock and more. Each year, a children's series of 4 different performances introduce young audiences to the wonders of the arts.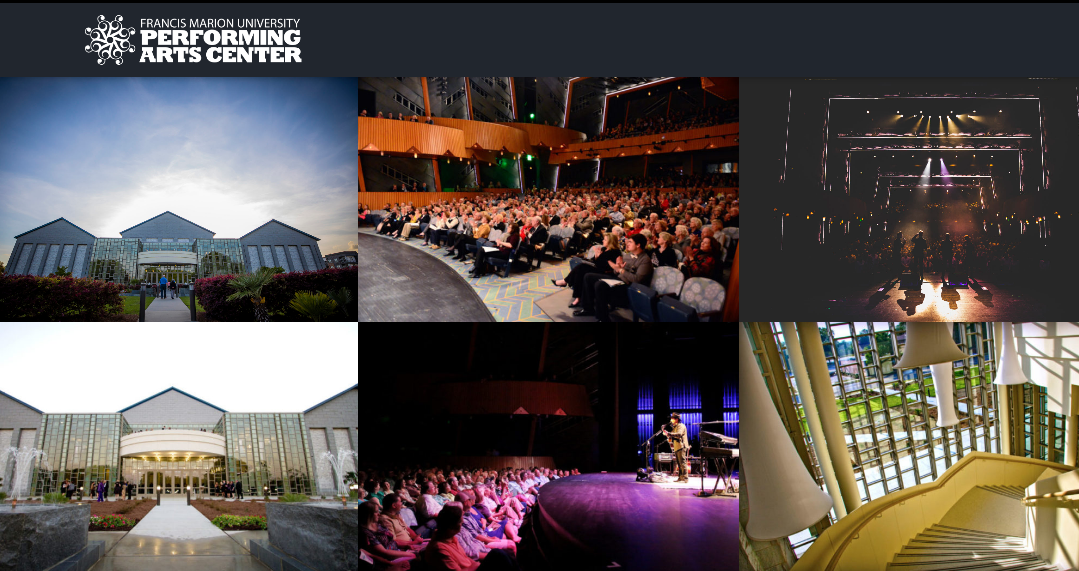 14. Florence Little Theatre
When to go: See website for performance schedule
Where: 417 S. Dargan St., Florence (map)
Cost: Ticket prices vary by performance but often range from $18-30 per ticket
Website: www.florencelittletheatre.org/ 
World-class theatre in a beautiful setting awaits you at the Florence Little Theatre. This is community theatre at its best, often featuring beloved Broadway musicals such as Matilda or West Side Story. The theatre also offers educational and children's programs. Tours can be arranged by appointment, so your group can have the opportunity to look behind-the-scenes at how a theatre works and how a production comes together. 
15. Florence Center
When to go: Schedule of events varies. See website for details.
Where: 3300 W. Radio Dr., Florence (map)
Cost: Tickets vary by event. See website for details.
Website: www.florencecenter.com/ 
The Florence Center is a conference and convention center that hosts a rotating schedule of interesting events. From concerts and conferences to car shows and craft fairs, there's always something big happening at the Florence Center. Check the schedule and see what's happening during your visit! Note that only clear bags are permitted inside the Florence Center.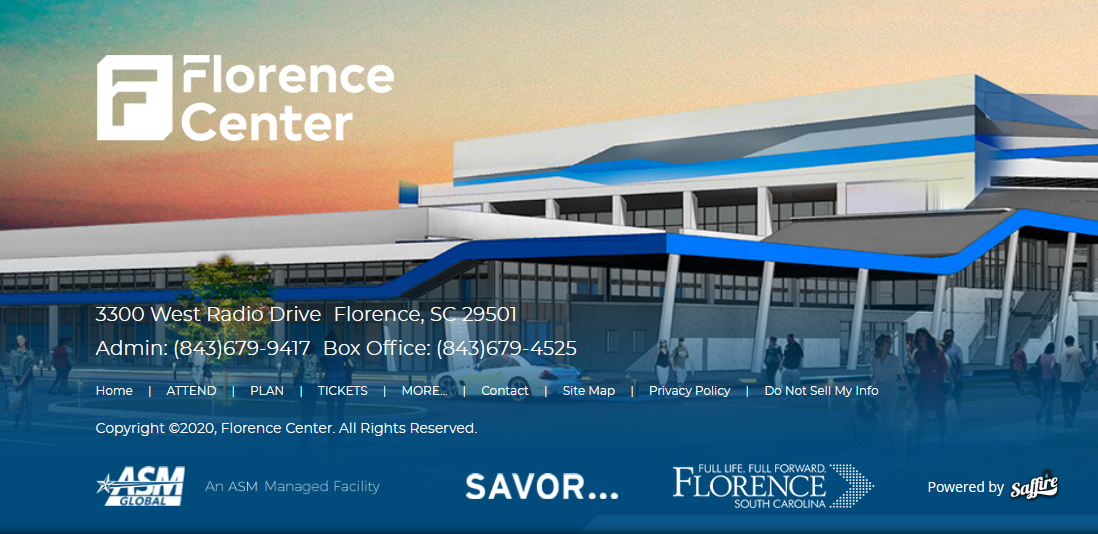 Sports and Active Fun
16. DEFY Extreme Air Sports
When to go: Open Monday-Saturday 10AM-9PM, Sundays 11AM-7PM
Where: 500 2nd Loop Road, Florence (map)
Cost: Price vary by age, day, and time; Tickets start at $11 for one hour (children 6 and under)
Website: defy.com/locations/defy-florence-sc/ 
Try out your trapeze skills, play trampoline dodgeball, or try the climbing wall. DEFY offers a unique facility for extreme "air" sports – meaning anything that has you up high or flying through the air. Try the Ninja Obstacle Course, Battle Beams, or Aerial Silks. Anyone can dunk when playing basketball with trampolines. DEFY brings out your inner stunt-double or circus performer and it's a great way to have some fun and get some exercise, regardless of the weather.
17. Elite Tactical Laser Tag
When to go: Kids and adults play in separate sessions. Open Thursday and Friday evenings and Saturday and Sunday afternoons and evenings. See website for specific session times.
Where: 200 E. South Village Blvd., Florence (map)
Cost: General play (90 min): $30; Kids' sessions (30 min): $10
Website: www.elitetaclt.com/ 
"Trust us, this is not regular laser tag." The laser weapons are made to simulate military-grade weaponry and the 7,500 square foot arena has changing conditions just like any battlefield. There are more than 23 different missions available so there's always something new to try. Elite Tactical is a truly unique laser tag experience that will get your heart pounding and leave you wanting more. 
Unique Markets
18. Thieves Market
When to go: Monday-Saturday 10:30AM-5:30PM, Sundays 12PM-5PM
Where: 1820 E. Palmetto St, Florence (map)
Cost: Free to browse. Items available for purchase.
Website: visitflo.com/thieves-market 
You never know what you'll find at the Thieves Market! More than 60 vendors share the 22,000 square feet, showcasing their antiques and uniques. There's a little bit of everything under one roof. From antique furniture and housewares to unusual items you can't find anywhere else, shopping at the Thieves Market is an experience unlike any other. Even if you're not planning to buy anything, it's worth the trip for some quirky fun.
19. Palmetto Peddlers Antiques Mall
When to go: Monday-Saturday 10AM-6PM, Sundays 1:30PM-6PM
Where: 2295 Hoffmeyer Road, Florence (map)
Cost: Free to browse. Items available for purchase.
Website: www.palmettopeddlers.com/ 
The Palmetto Peddlers Antiques Mall is in a refurbished factory where multiple vendors sell antiques, collectibles, jewelry, and other vintage and unusual items. It is well-lit, spacious, and climate-controlled for a comfortable and enjoyable shopping experience. The inventory is constantly changing, so whether you're looking for classic toys, furniture, artwork, or unusual collector's items, the Palmetto Peddlers Antiques Mall is the place to go treasure hunting.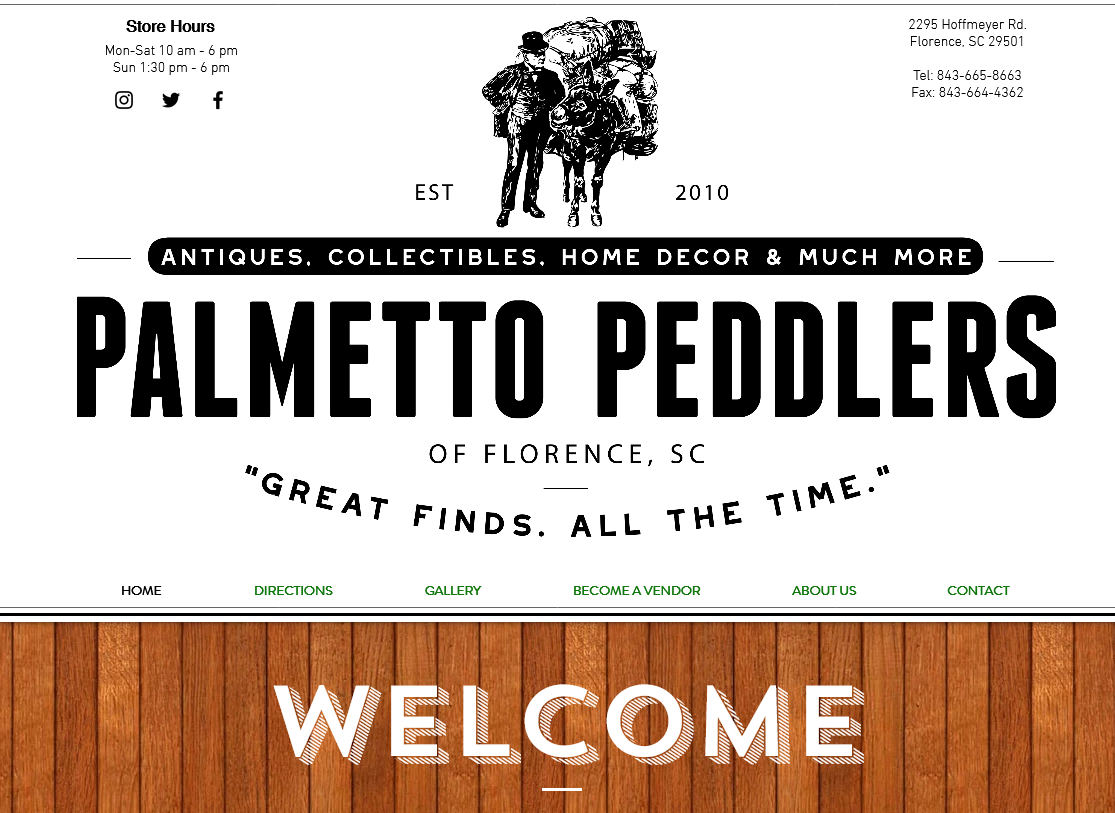 20. Pee Dee State Farmers Market 
When to go: Open Monday-Saturday 8AM-6PM. Closed Sundays. Market closes at 5PM in the winter season.
Where: 2513 W. Lucas Street, Florence (map)
Cost: Free to browse. Items available for purchase. Free parking.
Website: agriculture.sc.gov/divisions/agency-operations/state-farmers-markets/pee-dee-state-farmers-market/ 
The Pee Dee State Farmers Market is the place to go for fresh, local produce and so much more. Plants and flowers are for sale from nearby growers, as well as locally-made ice cream, boiled peanuts, juices, wines, and canned and preserved fruits and vegetables. Come hungry and buy something delicious to eat, plus more to take home for later. Everyone wins when you get healthy and tasty items while supporting local farms and craftsmen. The market is open year-round, so stop by and see what's in season!
21. Cottle Strawberry Farm
When to go: Open daily from mid-April through mid-June. Monday-Saturday 9AM-6PM, Sundays 10AM-6PM.
Where: 3712 W. Palmetto Street, Florence (map)
Cost: Strawberries $4 per quart, $12 per gallon (U-Pick), $15 per gallon (pre-picked)
Website: www.cottlestrawberryfarm.com/ 
Is there anything more delicious than a ripe strawberry straight from the vine? If you're not sure, a visit to the Cottle Strawberry Farm will convince you. Bring the whole family for a day of strawberry picking in the warm South Carolina sunshine. Strawberry season typically lasts from mid-April until mid-June in Florence, so this is the perfect way to enjoy the return of spring or welcome the summer season. If you prefer not to pick the strawberries yourself, you can purchase pre-picked quarts or gallons. The only question is, how do you prefer to enjoy your freshly picked strawberries? 
Best Way to Spend a Day in Florence, South Carolina
Start the day with a refreshing walk on a nature trail through the wetlands of Jeffries Creek Park. Then return to town to explore some of the important historic sites, such as the Columns Plantation house. The Florence Stockade and the Florence National Cemetery are easily combined since they are right next to each other. If you are feeling particularly adventurous, make your way to the Mars Bluff Atomic Bomb Impact Crater for a truly unique experience that can only be found in Florence. End the day with a live theatre performance at either the Florence Little Theatre or the Francis Marion University Performing Arts Center, depending on schedules.
If the weather isn't cooperating for outdoor activities, head to the Florence County Museum early in the day and leave time to browse the Palmetto Peddlers Antiques Mall or the Pee Dee State Farmers Market in the afternoon. 
Frequently Asked Questions
Q: What is Florence, South Carolina known for?
A: Florence is a city that originally built up around the intersection of three major railroad lines. This tradition continues today as Florence is found at the intersection of two major interstate highways: I-20 and I-95. Florence and Florence natives have played important roles in the American Revolution and the Civil War, so there is plenty of history in Florence.
Q: How far is Florence, South Carolina from the ocean?
A: Florence is about 67 miles (110 km) from the closest Atlantic shore point – Myrtle Beach, South Carolina. The drive takes about 1.5 hours. Take US-76 to US-501, which takes you straight to the coast. 
Q: What is the weather like in Florence, South Carolina?
A: Florence has hot, humid summers and warm, mild winters. Spring and fall are great times to visit, offering moderate temperatures and usually less rain. The weather in the late summer can occasionally be impacted by hurricanes that hit the southeastern Atlantic coast. 
Q: How do you get to Florence, South Carolina?
A: Florence, South Carolina is conveniently located at the intersection of two major interstates: I-20 and I-95. It is halfway between Washington, D.C. and Orlando, Florida. It is also a midpoint on the drive between New York City and Miami. Florence is a destination in itself, but it is also a great place to stop and break up a long drive. Florence can also be reached via US-76. There is a regional airport in Florence (FLO), with daily flights on American Airlines to and from the Charlotte-Douglas International Airport (CLT).
Further read: