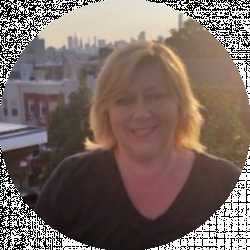 Latest posts by Tammy Wunsch
(see all)
Atlantic Beach is located on the Crystal Coast of North Carolina. It is a beautiful barrier island that is bordered by the Atlantic Ocean and Bogue Sound. Coastal Living Magazine has rated Atlantic Beach as one of the "Best Beaches" with many accommodations and dining options to choose from, as well as a plethora of activities.
Atlantic Beach is a small town with a population of approximately 1,500 people as of 2018. It has been a popular seaside vacation town since the 1920s and it is part of the southern Outer Banks, the Bogue Banks, a chain of barrier islands. Everything from fishing piers, water sports, Fort Macon State Park, and numerous tours and historic districts are located within a short walk or bike ride away.
There is a nice, wide clean beach to enjoy sunbathing, swimming, or a picnic. Atlantic Beach runs east to west so you can see the sunrise in the morning and set in the evening. Everyone in the family will enjoy Atlantic Beach because there is something for every interest.
How Far is Atlantic Beach from…?
| | | |
| --- | --- | --- |
| Atlantic Beach to… | Distance | Time |
| Charlotte, NC | 293 miles | 5 hours and 19 minutes |
| Asheville, NC | 398 miles | 6 hours and 19 minutes |
| Greensboro, NC | 227 miles | 3 hours and 49 minutes |
| Wilmington, NC | 98 miles | 2 hours and 6 minutes |
| Raleigh, NC | 151 miles | 2 hours and 41 minutes |
| Myrtle Beach, SC | 172 miles | 3 hours and 25 minutes |
| Virginia Beach, VA | 210 miles | 3 hours and 47 minutes |
Continue reading to discover the Best Things to Do in Atlantic Beach!
Atlantic Beach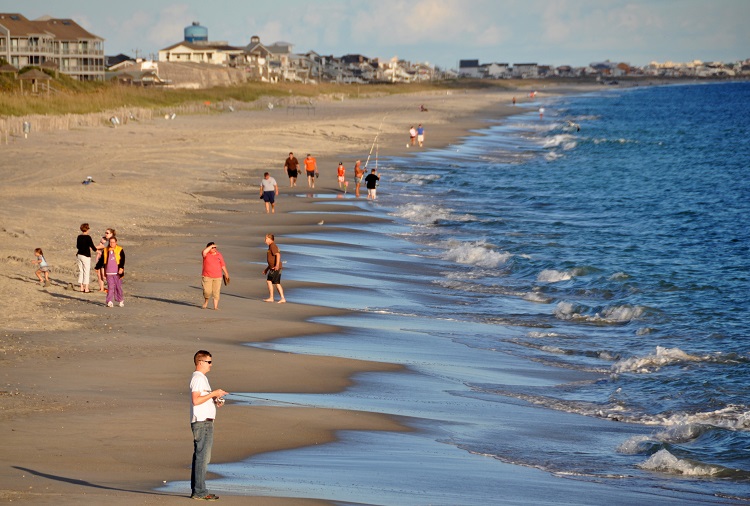 Atlantic Beach's location on a barrier island is known for its abundance of public beaches and sparkling ocean. Make sure you spend at least one day relaxing in the sand and listening to the sound of the gentle waves. If you get bored easily, there are plenty of amazing beach attractions and activities.
Beach Attractions:
Atlantic Beach Boardwalk
Stroll along the one-mile-long Atlantic Beach Boardwalk and delight in the incredible ocean views. Enjoy the playgrounds and volleyball courts that are right off the boardwalk and rinse off at the outdoor showers. There are plenty of food vendors on the boardwalk, so relax, and enjoy your stroll.
Oceanana Pier is one of the best places to hang out. There are excellent views of the water with lots of areas to relax. Some of the best fishing on the Crystal Coast is also available and there are small shops and food vendors to help you truly enjoy your trip to the pier.
Water Sports, Adventures, and Tours: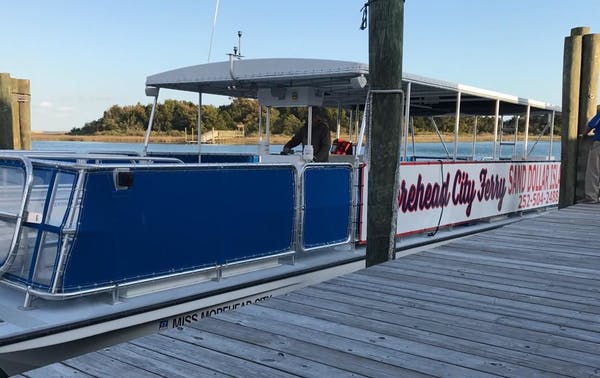 The Morehead City Ferry Service offers the largest ferry to Sand Dollar Island where you can enjoy scavenging for sand dollars. They have a 49-passenger Catamaran and also offer Sea Life Encounter Cruises and Sunset Dolphin Watch Cruises where you can look for the dolphins during their most active feeding time.
The Island Express Ferry Service departs out of Beaufort and Harkers Island and is the only the National Park Service approved ferry to bring passengers to both Cape Lookout and Shackleford Banks. Shackleford Banks is the southernmost barrier island of the Cape Lookout National Seashore and you will find exquisite shells on this unspoiled island. Shackleford Banks is also famous for its wild horses that roam the deserted island.
Atlantic Beach Boat Rentals transport you to your destination safely and comfortably. They have boats of various sizes to suit your needs, from fishing to dolphin watching and are a cost-effective way to create memories that will last a lifetime.
Personalized guided tours of the barrier islands, backwater sounds, seagrass meadows, and Cape Lookout National Seashore. Full, half-day, or two-hour custom tours can be spent exploring the barrier islands, watching dolphins, birding, shelling, searching for sand dollars, finding wild horses, snorkeling, or fishing with your family and friends. Tours are led by a marine biologist to make this trip even more memorable.
Book a tour with a U.S. Coast Guard licensed Auxiliary Flotilla Commander and enjoy a more than four-hour private boat tour with a flexible itinerary. Captain Mark – and his first mate Lucky the dog – is a permittee of the National Park Service's Cape Lookout National Seashore. Tours can be picked up in Beaufort, Morehead City, or Atlantic Beach. Walk on the beach while watching the wild horses on Shackleford or cruise down the Intracoastal Waterway to see a pod of bottlenose dolphins.
Enjoy history and nature along with panoramic views of charming homes and a working waterfront. Learn the history of the Seaport Village and cruise along the Rachel Carson Reserve and search for wild ponies, dolphins, sea turtles, and other wildlife.
Reserve a private charter and let someone else worry about fuel costs, fishing gear, and licenses. Enjoy an incredible Cape Lookout experience or spend a half- or full-day fishing. You can even combine the two packages and enjoy a half-day of fishing and an eco-tour of Cape Lookout.
Rent a jet ski for 30 minutes or an hour or take a jet ski excursion to Cape Lookout. You can also fly high and join us for a parasailing adventure. AB Watersports also rents and delivers paddleboards and kayaks to wherever you are calling home while on vacation.
Dragonfly Parasail
Soar hundreds of feet above the Atlantic Beach shoreline with Dragonfly Parasail. An experienced parasailing company provides high-flying rides and finds the perfect, high-flying location for a safe and thrilling flight. Experience spectacular aerial views of Fort Macon State Park, Shackelford Banks, and the Cape Lookout Lighthouse.
Olympus Dive Center is a full-service dive center that runs dive trips year-round. They are a Scubapro Platinum dealer with a full-service repair facility. Olympus is a PADI 5-Star training center with classes including open water and instructor classes. Dive boats transport divers comfortably to dozens of wrecks off the coast for a glimpse of maritime history and marine life.
Atlantic Beach Historical Attractions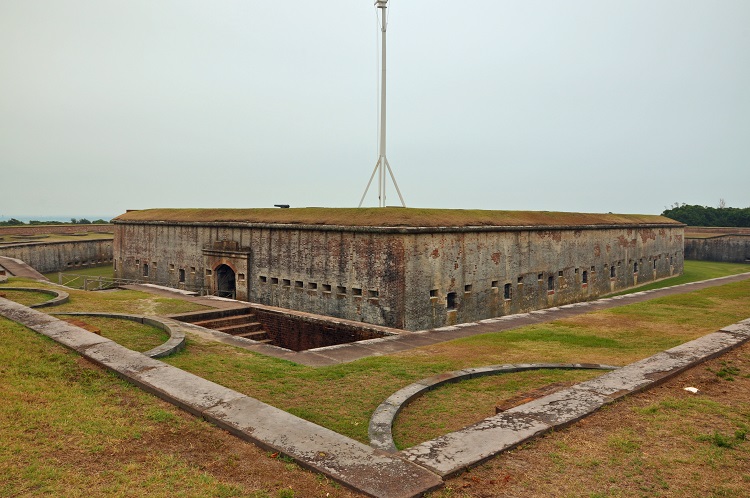 If you get tired of the beauty and relaxing vibes of the beach, discover the fascinating Atlantic Beach local history and culture.
Fort Macon is a restored Civil War-era fort, coastal education center, and a pristine shoreline for swimming. Fort Macon is located at the eastern tip of Bogue Banks and provides opportunities to view natural beauty, explore salt marshes, and experience a guided, historical tour. Hike the nature trails and you might see one of the 302 different species of birds in the park or watch dolphins playing in the ocean.
The North Carolina Maritime Museum illustrates coastal life and educates visitors about lighthouses, the seafood industry, boating, and more. View the artifacts from Queen Anne's Revenge, Blackbeard's wrecked flagship, including grenades, cannons, and clothing. Learn about boatbuilding and watch actual boats being built.
The Cape Lookout National Seashore is three miles offshore on the barrier islands. There is something for everyone at Cape Lookout: tour historic villages, camping, birding, lighthouse exploration, horse watching, swimming, and fishing to name a few. Hike the nature trails at Harkers Island Visitor Center.
Take a ranger-guided tour to search for horses on Shackleford Banks or take a kayak or canoe to search for wildlife. If you want to spend more than a day, tent camping or rustic cabin rental is available. You can pick up a booklet at any of the Visitor Centers and become either a Junior Ranger or Junior Ranger Adventurer.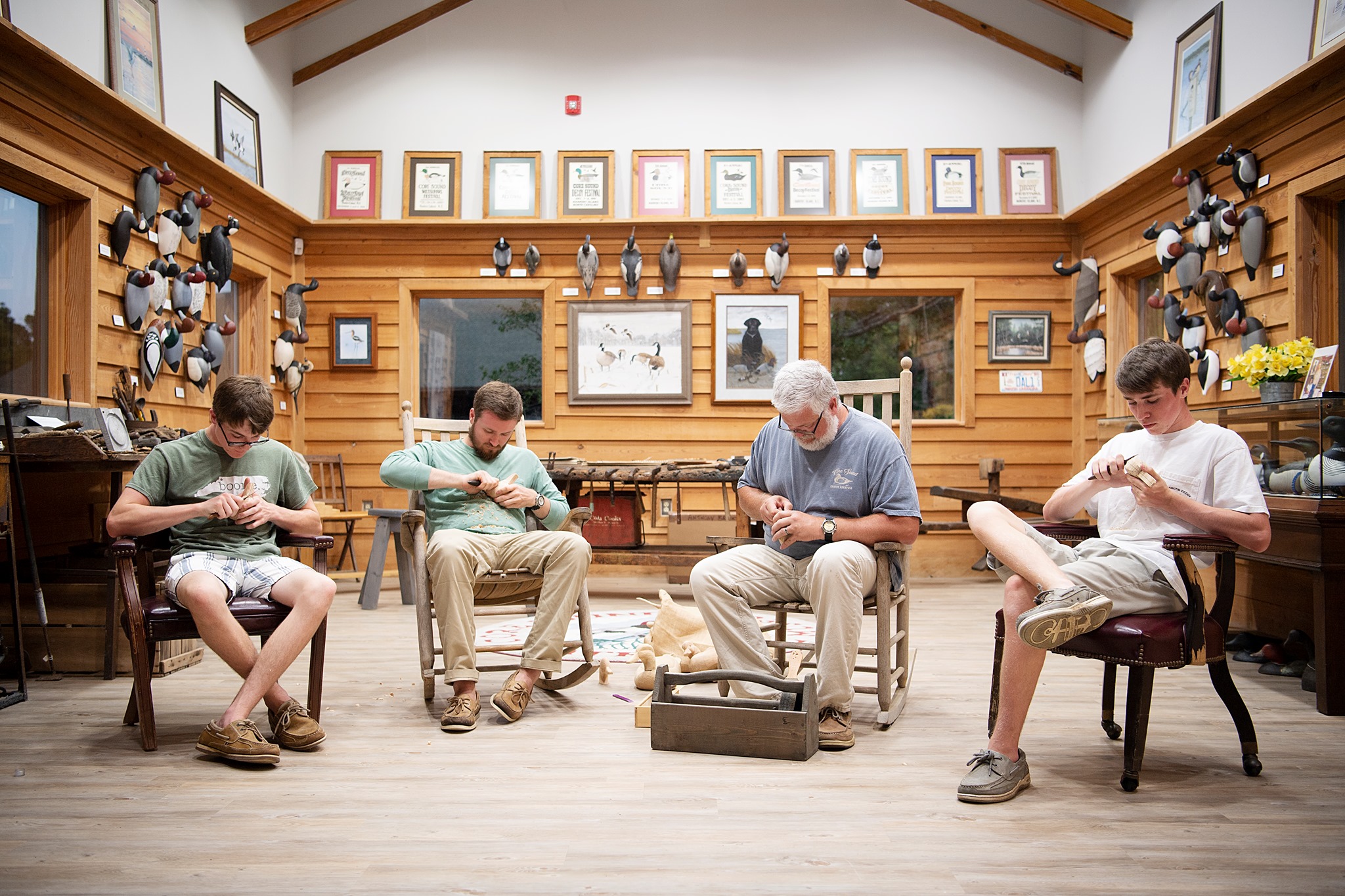 The Core Sound Waterfowl Museum and Heritage Center is a resource that brings together historical, cultural, artistic, environmental, and educational elements that are necessary to preserve the waterfowl heritage of eastern North Carolina. Their education team provides relevant learning experiences in natural science, local culture, storytelling, art, marine science, and engineering experiences related to boatbuilding and other coastal traditions.
The Beaufort Historic Site is comprised of ten buildings and tells the story of early settlers. There is an 1859 doctor's office, a 1796 Cateret County Courthouse, and an 1829 Cateret County Jail. Go on a self-guided or guided tour on a double-decker bus and also explore the Old Burying Grounds and historical homes.
Blackbeard's boat, the Queen Anne's Revenge, ran aground three miles off the shore of Beaufort. He settled in Beaufort for a while and lived at this now privately-owned home, called the Hammock House. The house traces back to the early 1700s.
The History Museum of Carteret County has an extensive collection of period clothing, furniture, glassware, artwork, and military memorabilia that represents Carteret County. The library houses more than 10,000 books, publications, and photos that document the history of Carteret County.
Escape to Nature in Atlantic Beach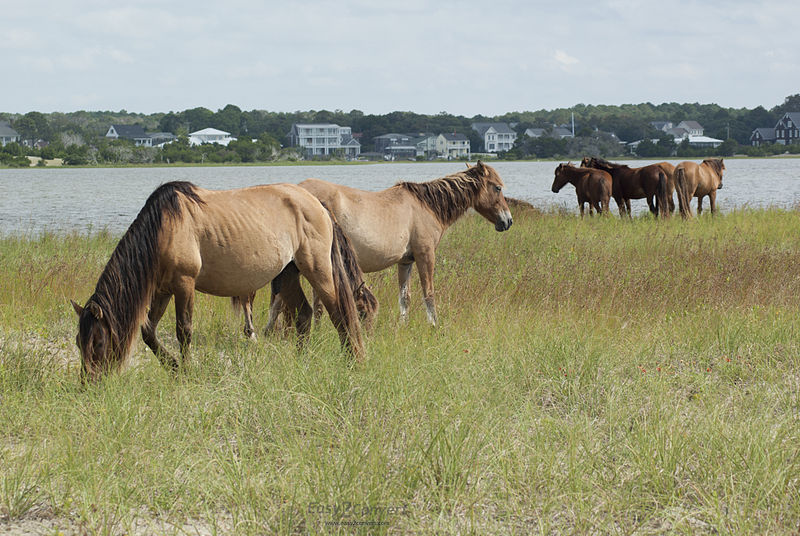 Sometimes, you just need to root yourself in nature and discover the beauty of the local environment.
Rachel Carson Reserve
The Rachel Carson Reserve is located on multiple islands at the western end of Carrot Island, Town Marsh, Bird Shoal, and Horse Island. It is more than three miles long, less than one-mile-wide, and covers 2,025 acres. Middle Marsh is separated from the site by the North River Channels and covers an additional 650 acres.
The Reserve is a center of marine research and education. The tidal changes and salinity variations have created a diverse estuarine system with habitats such as tidal flats, flooded salt marshes, sand dunes, maritime forests, and ocean beaches.
There are more than 200 species of birds that have been observed at the site. Twenty-three of those species are considered rare. Island inhabitants include wild horses, river otters, gray foxes, raccoons. Additional inhabitants include marsh rabbits, fifty-two species of fish, and the American bottlenose dolphin. The Rachel Carson Reserve can only be visited by boat and free trail guides are available online or at the Reserve education office.
Hoop Pole Creek Nature Trail
The Hoop Pole Creek Nature Trail provides a close-up view of nature. It is perfect for an easy walk or a challenging hike and travels through maritime forests and marshes.
What Towns Are Near Atlantic Beach?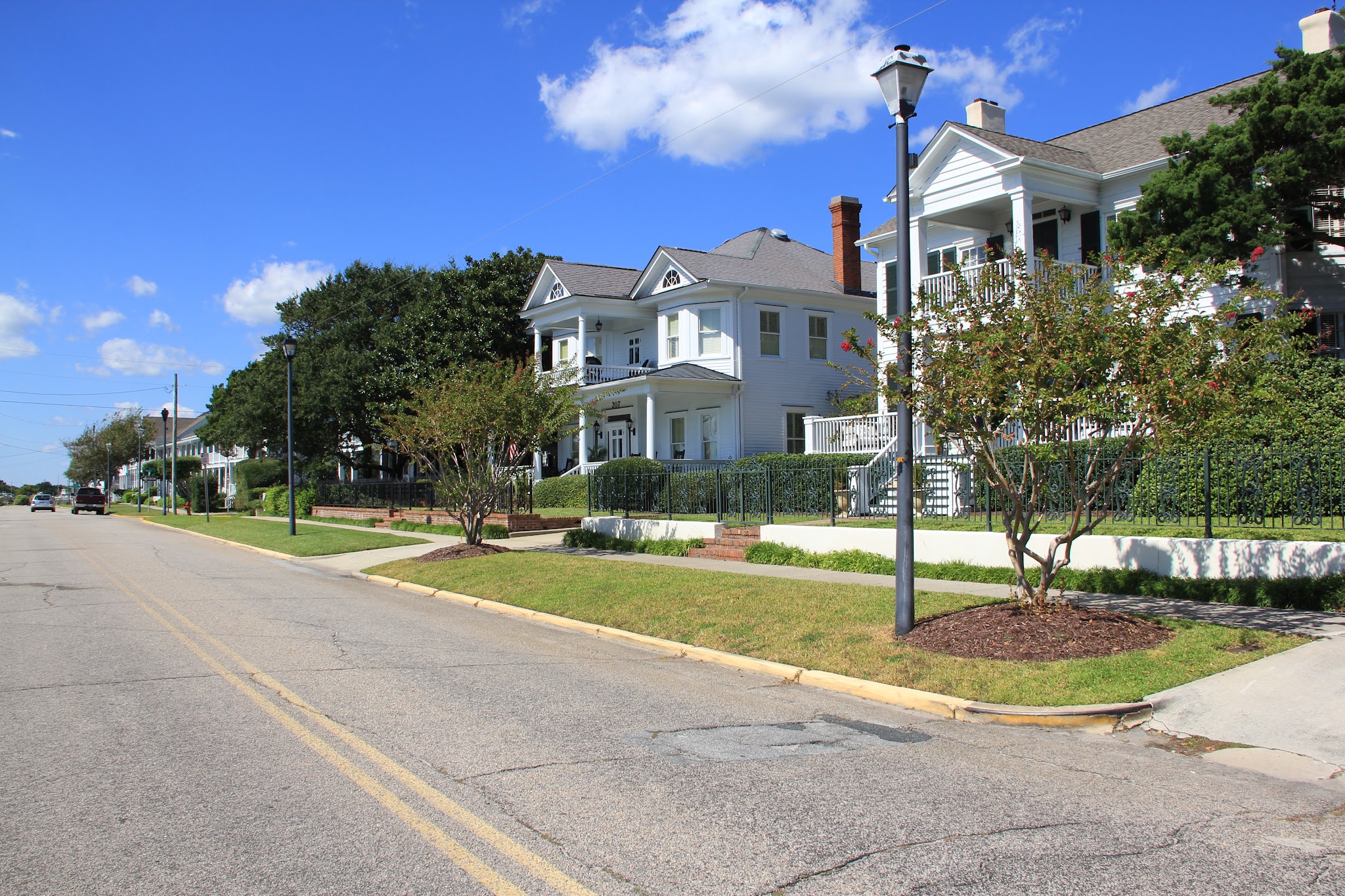 Beaufort
Beaufort was founded in 1709 making it the third-oldest town in North Carolina. Experience life in Colonial America in this seaport village. View majestic Victorian homes on charming tree-lined streets. Discover Beaufort by strolling on the wooden boardwalk, listening to the church bells, and smelling the salty air while browsing at tucked-away shops – all just ten minutes from Atlantic Beach.
Down East
All areas east of Beaufort are known as "Down East." There are twelve waterfront villages and towns that preserve the waterman's heritage. If you listen carefully, you may even hear the Old English dialect spoken by native "Down Easters."
Emerald Isle
Emerald Isle is located at the western edge of Bogue Banks and offers a wide variety of shopping, restaurants, and fun activities. It is a vibrant beach community with a resident population of approximately 3,700 people year-round. Emerald Isle has it all – swimming, surfing, snorkeling, scuba diving, fishing, boating, kayaking, sightseeing, golf…and so much more!
Morehead City
Morehead City is located on the mainland side of the Crystal Coast. It was founded in 1861 as a port city and continues with many waterfront activities. There are numerous festivals, lots of shopping, and a large fleet of charter boats.
Pine Knoll Shores
Pine Knoll Shores is located just west of Atlantic Beach. It is surrounded by maritime forest and home to the North Carolina Aquarium, the Bogue Banks Gold Course, and Christmas By The Sea. It is a fantastic place to enjoy a quiet beach day or a relaxing walk along the water's edge.
What Tours Are In Atlantic Beach?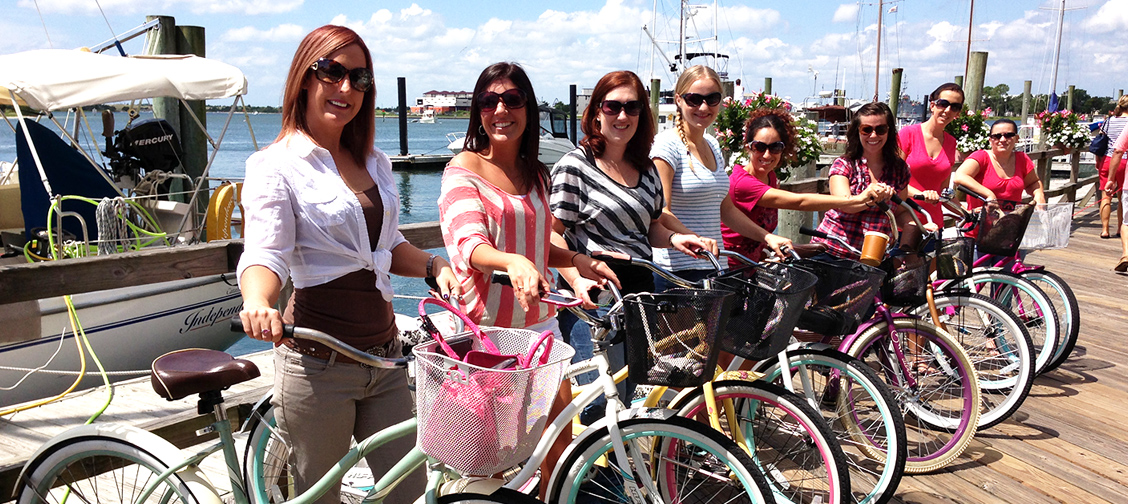 Pedal or walk through 300 years of Beaufort's history with a knowledgeable guide. Listen to historical narratives and fascinating details about this seaport town. Choose from walking, bike, culinary, or history guided tours as you explore "America's Favorite Town."
Pirates & Ghost Tours
Walk with your haunted guide who will share their story of betrayal and tragedy from the Colonial and Civil Wars or the early 1900s. Be enchanted with supernatural stories of ghost ships, haunted houses, Civil War ghosts, and the history of Beaufort – including the legends of Blackbeard.
Where Can I Eat and Drink in Atlantic Beach?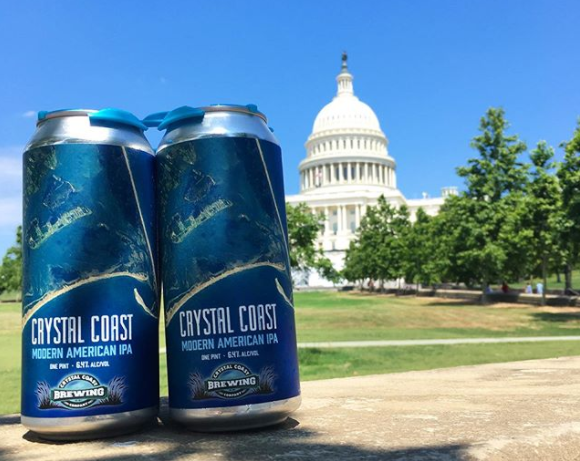 There is a multitude of dining and drinking establishments located in or near Atlantic Beach. The following is a partial list:
Established in 2017, the Crystal Coast Brewing Company is a 100 percent family-owned craft brewery. They provide delicious craft beer that utilizes many local ingredients.
Located on a pier nearly 1,000 feet out into the Atlantic Ocean with a wide variety of drinks and specialty cocktails.
Conveniently located on the Atlantic Beach Causeway with live music and boat access.
This Atlantic Beach institution has darts, arcade games, pool tables, and ice-cold cocktails to help you unwind and relax.
4 Corners is an Atlantic Beach landmark that is a favorite of locals.
The café's décor is "swampy" in character and has a panoramic view of Bogue Sound. They include actual swamp sounds, but don't worry, the mosquitos were left behind.
Enjoy a panoramic ocean view along with the freshest and highest quality foods. There's also a full-service oyster bar for your dining delights.
El Zarape of Atlantic Beach
Extensive menu of Mexican dishes with delicious margaritas in a colorful setting.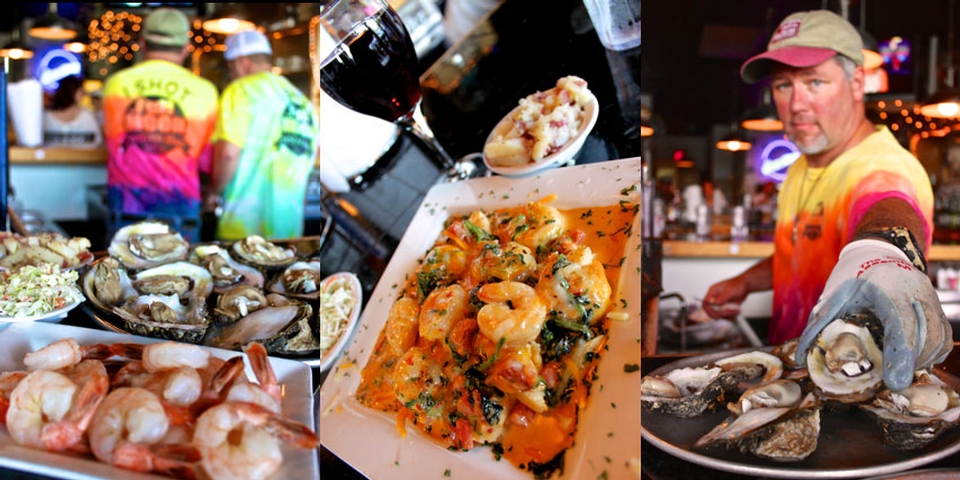 Traditional steam house to enjoy fresh oysters and other shellfish delights. Prepared raw or steamed for the salty freshness you love. They also offer grilled, baked, and fried items prepared to order.
Idle Hour Biergarten
Bier by the glass, pint, stein, bottle, or can along with wine and cocktails. Nice outdoor seating area to enjoy the bier, sandwiches, soups, and salads.
Fine dining meets casual oceanside ambiance. Enjoy the food, wine, and fantastic service in this local and tourist haven that has been featured in Southern Living Magazine, NC Boating Lifestyle Magazine, Metro Magazine, and This Week Publications.
Pescara
Traditional Italian ingredients prepared using old-world methods – including a wood-fired oven. Produce and seafood are sourced locally.
Seasonal outside dining restaurant with traditional beach fare – seafood, cheeseburgers, hot dogs – along with live music.
Sub Tropics
Locally-owned sub shop that slices meats fresh for every sandwich.
Authentic upscale Greek dishes are loved by locals and visitors alike. Ingredients are sourced locally.
The Monkey Bar & Grill
Nice local restaurant to relax with great customer service. Enjoy cheeseburgers, chili, and much more.
Authentic homemade Italian food served at affordable prices for the entire family.
What Family-Friendly Activities Are Located Near Atlantic Beach?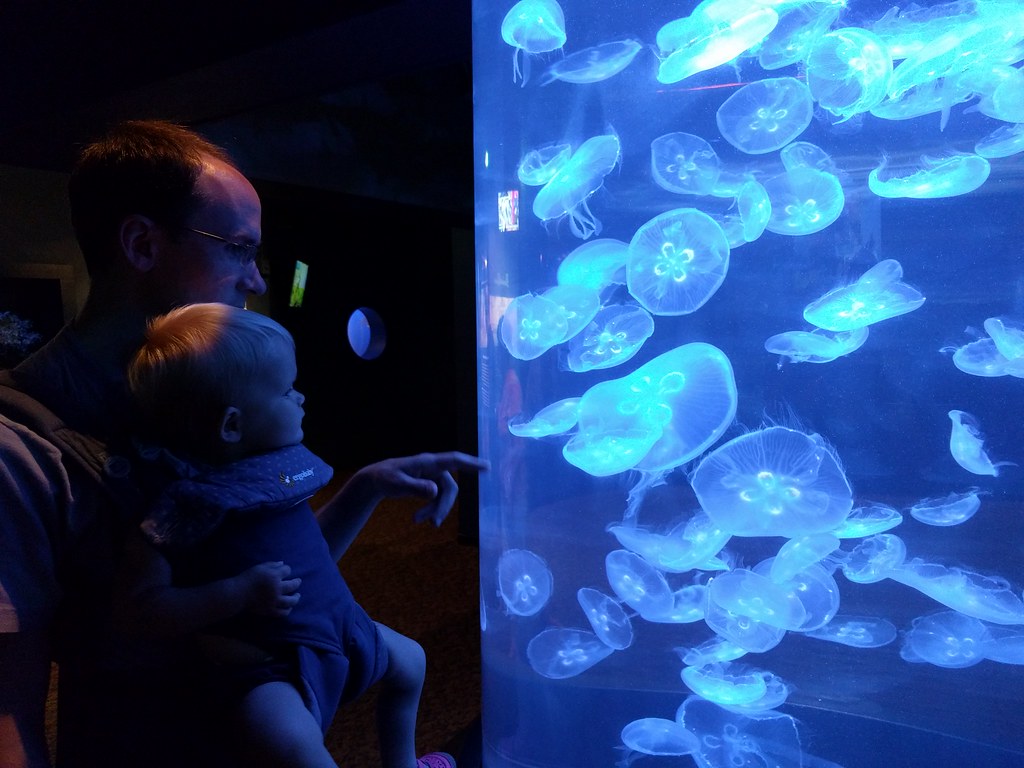 Enjoy the 306,000 gallon Living Shipwreck exhibit, home to the aquarium's largest collection of marine life like tiger sharks, loggerhead turtles, and electric eels.
There's also a replica of a German U-362 submarine that sank off the coast in 1942. There's also a 50,000 gallon Blackbeard's Queen Anne's Revenge display, jellyfish gallery, stingray touch pool, and river otter exhibit. The aquarium is home to over 2,500 marine specimens that represent North Carolina's aquatic habitats.
Enjoy two miniature golf courses and a go-kart track at this nearby attraction that is popular for kids of all ages.
Beach Wheels Bike Rental can deliver and pick up bikes to your location. Enjoy the beach weather and enjoy exploring Atlantic Beach by bike.
Beachside Bikes rents scooters and beach cruiser bikes. Suggested bike routes and guided tours are available and you can rent hourly or weekly.
Skatepark: Enjoy the region's only skatepark that is ideal for all skill levels. Skate the bowl, grind the rails, or drop in on the halfpipe. There are special hours for BMX riders to show off their skills.
Splashpad: Kids can play in the water fountains at the splashpad.
Mini Golf: Experience this 18-hole miniature golf course that features challenging obstacles, a waterfall, and fountains.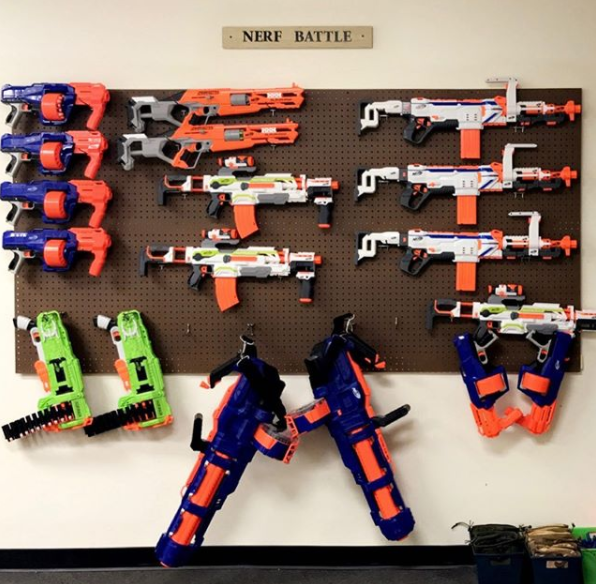 Battle Works has simulated electronic weapons, urban battlefields, and immersive light and sound to provide a rousing game of laser tag.
Test your skills and follow hints to get past the obstacles in the Escape rooms. There are various difficulty levels for children and adults.
Dance on the best hardwood dance floor in North Carolina as you listen to beach music and shag with your friends.
Where Can I Play Golf Near Atlantic Beach?
Tee off on a challenging, but fair, golf layout and have a day of fun. The 18-hole course provides delightful sights. The course at Brandywine Bay Golf Club is for golfers of every skill level with 11 of the 18 holes featuring water in play with generous landing areas that will calm your nerves as you plan your next drive.
Star Hill Golf Club is one of the area's finest championship courses with 27 holes in a wooded, hilly setting. There is a pro shop that offers rental clubs and a full line of clothes and accessories. You will find additional amenities like a Cayman driving range and a short game practice area as well as the Champions Room restaurant.
Amenities at The Country Club of the Crystal Coast include an 18-hole championship golf course, 18 hole soccer golf course, and a driving range. There are also lighted tennis courts, a swimming pool, and a clubhouse with dining and banquet facilities that showcases magnificent views of the Bogue Sound.
FAQ
Where is Atlantic Beach Located?
It can be a little confusing, but there is also another Atlantic Beach in North Carolina located between Myrtle Beach and North Myrtle Beach. This Atlantic Beach is located about twenty minutes from Emerald Isle and just under two miles from Morehead City. It offers incredible water views and access to numerous pristine beaches, historical landmarks, and the famous free-ranging wild horses of North Carolina.
Is Atlantic Beach on the Crystal Coast?
Atlantic Beach is set on the Crystal Coast, in the center of North Carolina's coastline. The Crystal Coast has 85 miles of coastline, lighthouses, wild mustangs, scuba diving, water sports, and so much more! It is also one of the top diving destinations in North America.
Can You Swim at Atlantic Beach?
Beautiful, sandy beaches line the oceanfront, making it perfect for swimming, fishing, and water sports. Parking is available on Atlantic Boulevard and the swimming season starts in May and runs through September. Depending on the weather, swimming is occasionally possible in April and October also.
In winter months, from October 1 through March 15, beach driving is allowed on Atlantic Beach. Annual beach permits are available for both residents and non-residents.
Does Atlantic Beach have a boardwalk?
The Atlantic Beach Boardwalk is small but it is full of charm and provides amazing views.
What beach has the clearest water in NC?
Atlantic Beach, located on North Carolina's Crystal Coast, has crystal clear waters and it is perfect for a family-friendly vacation.
A Vacation in Atlantic Beach
With so many places to go and things to see, you may need to extend your vacation at Atlantic Beach, North Carolina. Enjoy the sunny beach, exciting watersports, historical attractions, nature reserves, fine and casual dining…and so much more! Visit Atlantic Beach one time and it will draw you back for years to come.
Resources:
https://www.visitnc.com/crystal-coast
https://www.atlanticbeachrealty.net/concierge
https://www.tripping.com/guides/things-to-do-in-atlantic-beach-north-carolina
https://www.atlanticbeachrealty.net/concierge/golf-courses
https://www.emeraldislerealty.com/business/atlantic-beach-skate-park
https://www.crystalcoastnc.org/region/atlantic-beach/
Other Locations to Consider: