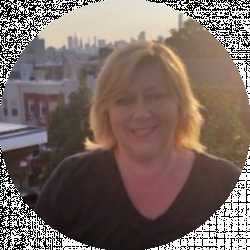 Latest posts by Tammy Wunsch
(see all)
Blacksburg, Virginia is best known for being home of Virginia Tech – though it is so much more than just a college town.
Spend some time in Blacksburg and enjoy a variety of outdoor activities due to its proximity to the Appalachian Trail and the Blue Ridge Mountains. Enjoy hiking, biking, farm-fresh produce, fall foliage, and a charming, small-town that is easy to get to and bursting with picturesque backdrops.
Blacksburg was founded in 1798 and offers a vibrant culture that is rich in history. The downtown area has wide, red-brick sidewalks that are lined with Victorian street lamps and benches. Explore the many unique stores, restaurants, and art galleries as you enjoy this delightful town.
How Far Is Blacksburg, Virginia From…?
Blacksburg is easy to get to and a short drive from many major cities. To Blacksburg from…
| | |
| --- | --- |
| Roanoke, VA | 42 miles |
| Charlottesville, VA | 149 miles |
| Richmond, VA | 217 miles |
| Greensboro, NC | 152 miles |
| Charlotte, NC | 179 miles |
| Washington, DC | 269 miles |
| Knoxville, TN | 236 miles |
What Is There To Do At Virginia Tech?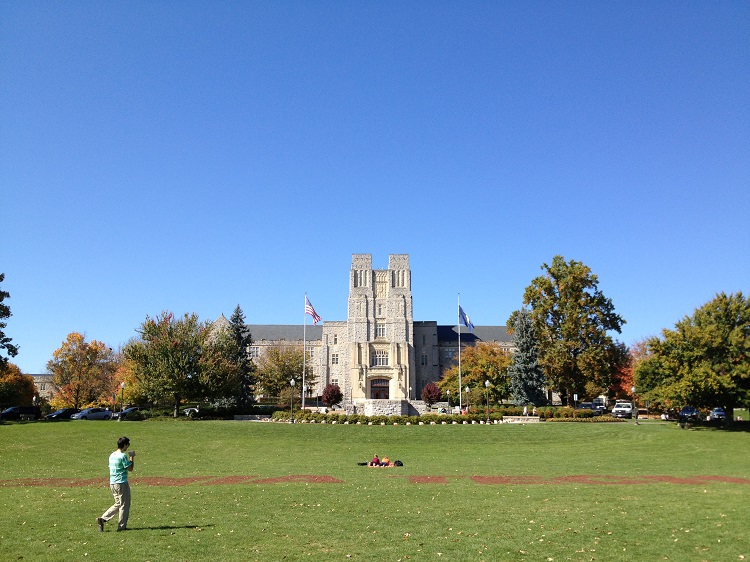 Virginia Tech's main campus is located in Blacksburg. There are nine undergraduate colleges and a graduate school with approximately 34,400 students who attend the main campus. The main campus of Virginia Tech has 213 buildings, 2,600 acres, and its own airport.
The university is a land-grant institution and fosters a collaborative environment that integrates technology into all disciplines. Students spend a lot of their time engrossed in academics in an environment that promotes growing and learning. Students enjoy spending time at football games and on the drill field, as well as rousing snowball fights in the winter.
What Types of Outdoor Activities Are In Blacksburg, Virginia?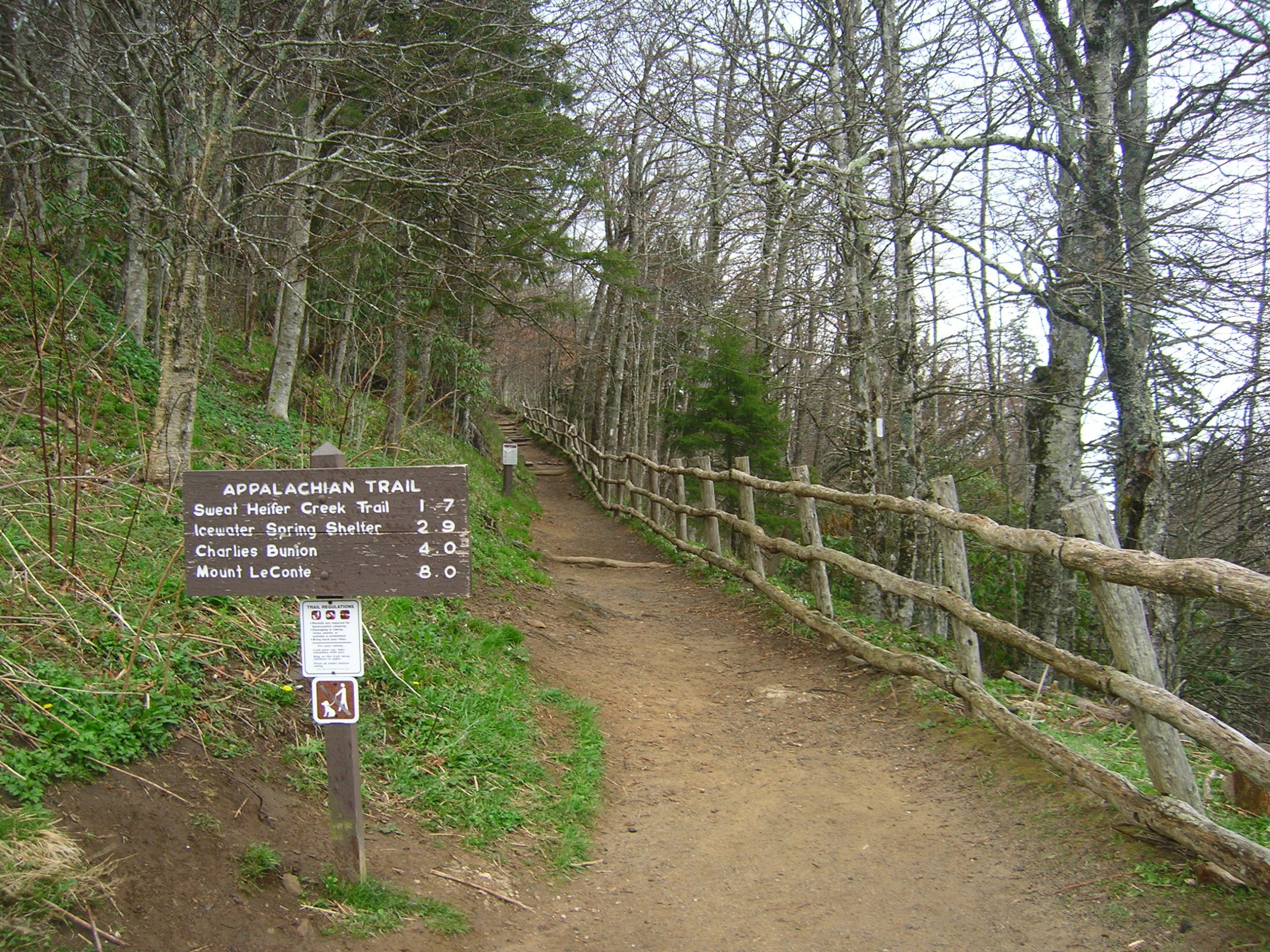 Outdoor activities and adventure surround you in Blacksburg. From enjoying a leisurely walk on the Huckleberry Trail to riding a bike through the Jefferson National Forest to tubing the New River, there is an outdoor activity for everyone in Blacksburg.
Hiking:
Blacksburg's location next to the Jefferson National Forest and in the Blue Ridge Mountains provides ample opportunities for hikers of every experience level – and some of the most stunning views in Virginia.
Appalachian Trail
The Appalachian Trail is well-known as one of the most extensive, marked footpaths in the world! It runs from Georgia to Maine and measures approximately 2,180 miles in distance. Hike part, or all, of the Trail and experience what the Trail has to offer.
Angel's Rest
This is a 1.5-mile, 1,650-foot climb that is part of the Appalachian Trail. The rewards are worthwhile when you reach the top enjoy the view of the New River far below.
Bald Knob Trail
Bald Knob Trail is an out-and-back trail located near Newport, Virginia that is .8 of a mile long. It is a moderate trail with a great forest setting.
Bottom Creek Gorge Reserve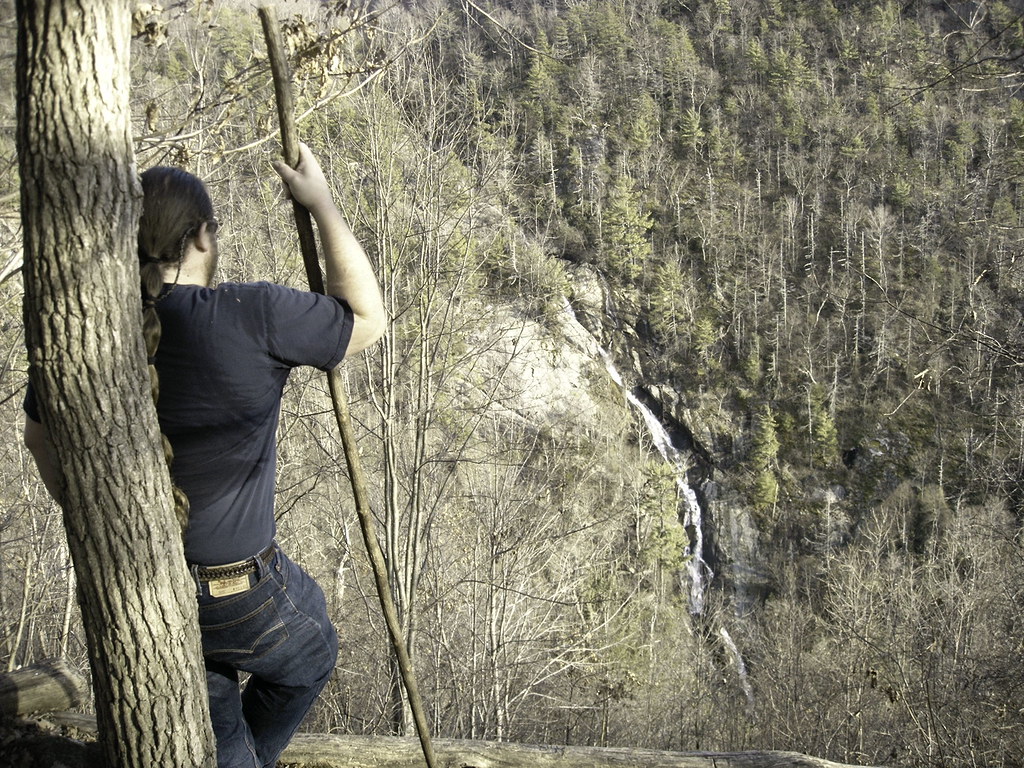 Bottom Creek is one of the highest waterfalls in Virginia and possesses a 200-foot high waterfall. Bottom Creek is actually a mountain stream and forms a series of waterfalls that are commonly referred to as the "kettles."
Cascades National Rec Trail
Cascades National Rec Trail is a scenic, four-mile, round-trip trail within the Jefferson National Forest. The highlight of the trail is a 66-foot high waterfall. The hike is rated low to moderate.
Dragon's Tooth Trail Head
The Dragon's Tooth Trail Head is a short, difficult hike to a rock monolith that stands out at the top of Cover Mountain.
Huckleberry Trail
The Huckleberry Trail connects Blacksburg to Christiansburg. It is a rail trail that has now expanded to eleven miles long. The trail is twelve feet wide and paved with an asphalt surface.
Biking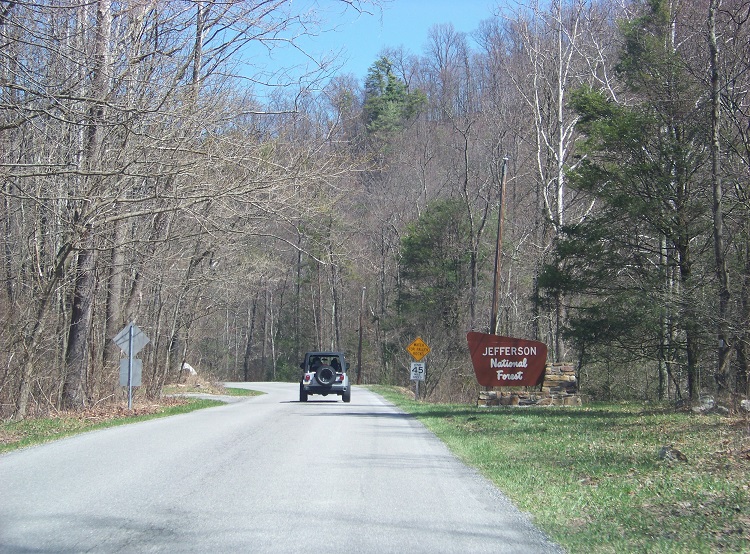 Biking in Blacksburg is a way of life, not just outdoor recreation. Many of the residents ride their bikes to work every day or bike downtown for shopping and entertainment. There is an extensive trail system and many cycling clubs and cycle shops. Blacksburg emphasizes clean energy and transportation.
Ellett Valley Recreational Center
The trail at the Ellett Valley Recreational Area is a brisk one-mile loop for biking and walking with benches to rest. There is varied terrain in this 109-acre park.
Gateway Park
Gateway Park has access to the Jefferson National Forest and a gazebo on the property. The trail is open to hiking, biking, and horseback riding.
Heritage Park
Heritage Park is one of Blacksburg's largest parks with 169 acres. The park offers walking and biking trails.
New River Trail State Park
The New River Trail State Park was a rails-to-trail project that travels through southwestern Virginia. It parallels the historic New River for more than 39 miles and offers trails for hiking, biking, and horseback riding. Boating is another possibility at New River Trail State Park.
Water Sports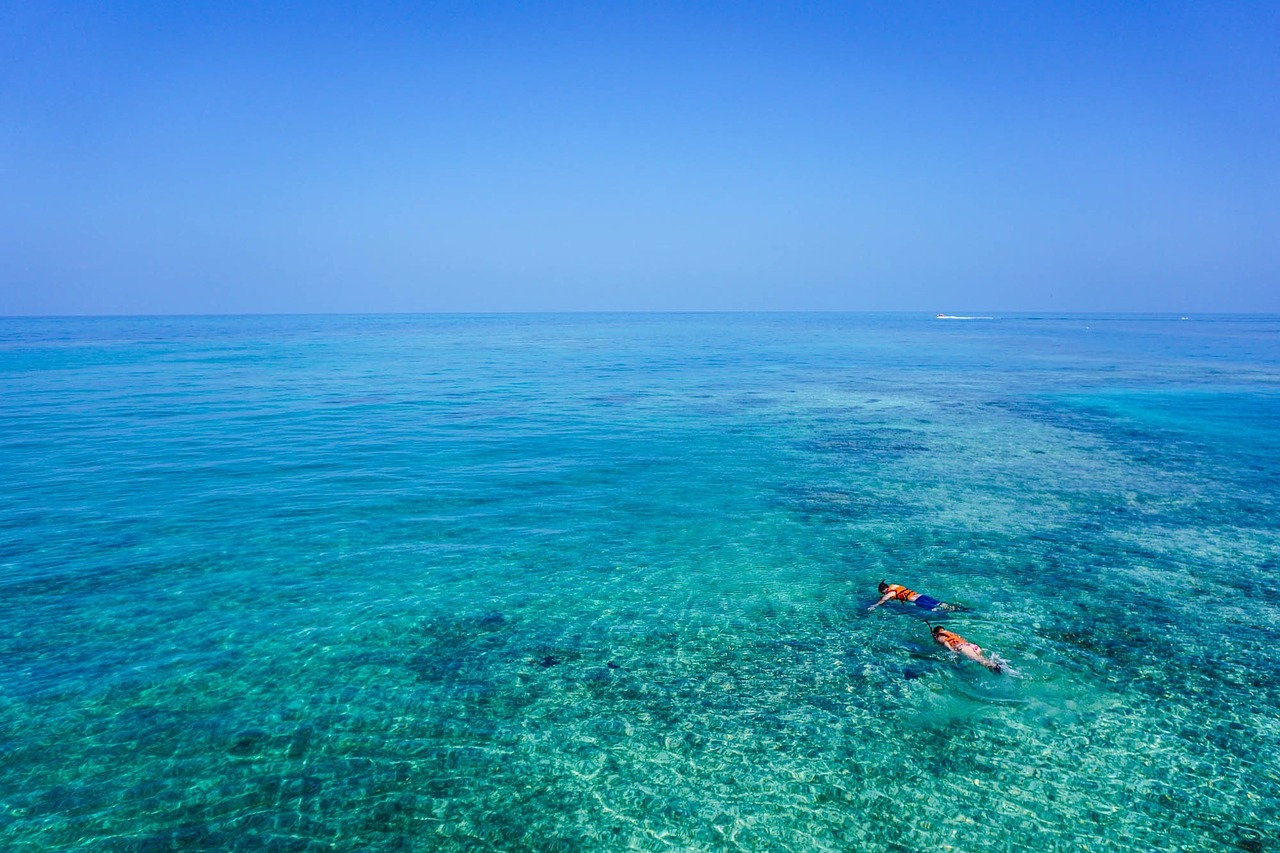 Hiking and biking are not all you will find for outdoor activities in Blacksburg. Also, look for tubing on the New River and scuba and snorkeling activities.
New River Junction
Escape the heat on a hot, summer day as you float down the New River peacefully in your tube. Approximately one mile downstream, experience the splashing rapids. There is a free shuttle bus that is available to transport you back to the start for unlimited tubing trips down the river.
Snorkeling and Scuba Diving
Submerged Scuba has a mission to build a dive community in southwest Virginia that is centered around the New River Valley. They are a full-service dice and snorkel center with training, supplies, and both local and international destinations.
Are There Any Parks In Blacksburg, Virginia?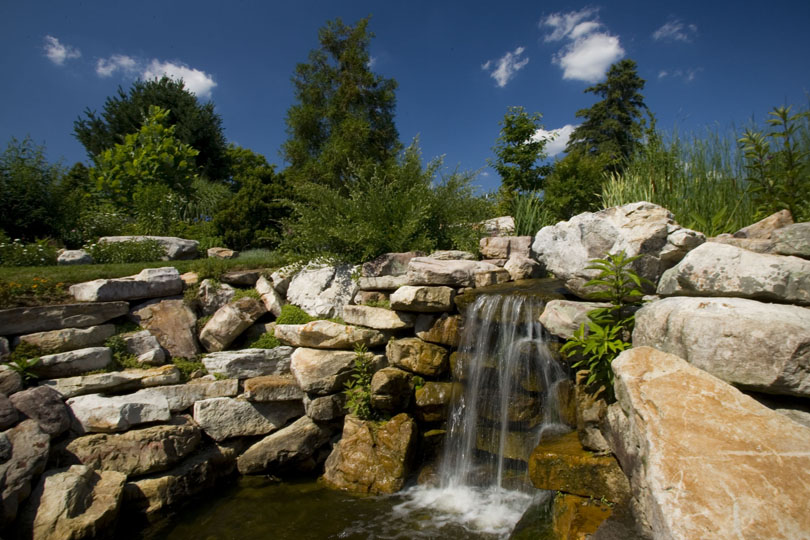 Blacksburg, Virginia is committed to outdoor space and outdoor activities. There are over twenty parks – more than 500 acres – of open, public space for a relaxing, or active, afternoon.
Hahn Horticulture Garden at Virginia Tech
The Hahn Horticulture Garden was established in 1984. Students, staff, faculty, community volunteers – and many others – have contributed to the garden over the years. The garden covers nearly six acres and is located on the Virginia Tech campus.
The garden is free and is open from dawn until dusk. It features a few hundred species of herbaceous and woody plants from all around the world. In addition to the living (plant) art, the Hahn Horticulture Garden is also a showplace for artists from the New River Valley and surrounding areas.
Coal Mining Heritage Park
The Coal Mining Heritage Park is a looped-trail that is dedicated to the role that coal mining played in the local region. The park is located on 30 acres where the Merrimac mining community used to stand. In the early 1900s, the Merrimac community had a mining tipple, general store, hotel, and housing for the coal miners and is situated between Blacksburg and Christiansburg.
Nellies Cave Park
Nellies Cave Park is a beautiful park for family picnics. It has playground equipment for children as well as trails for walking or biking. You'll also find baseball fields, basketball courts, picnic tables, and restrooms.
What Types of Landmarks Are In Blacksburg, Virginia?
In 1772, Samuel Black purchased 600 acres in Draper's Meadow. He did not reside there. He evenly split the land between his two son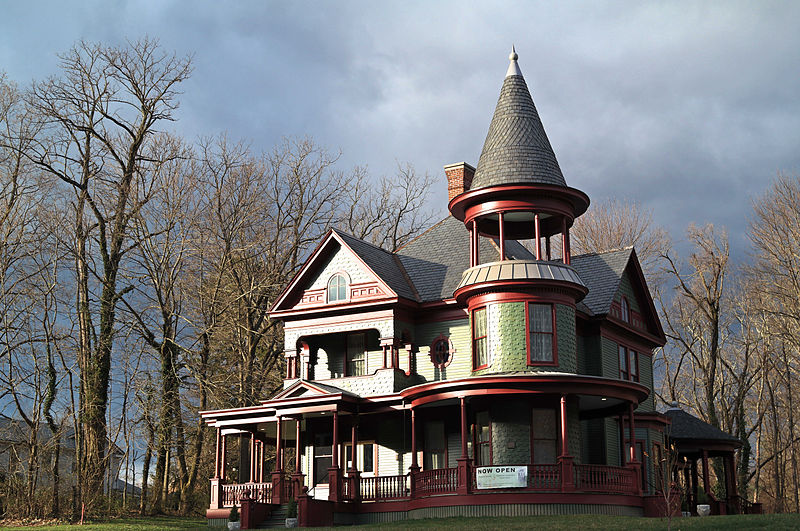 s, John and William, when he passed. John's land became the Virginia Tech campus and William's land became the Town of Blacksburg. The Town of Blacksburg was officially founded in 1798 and there are many landmarks and historical attractions to see in and around the town.
Alexander Black House & Cultural Center
Alexander Black started construction on a Queen Anne Victorian house in 1896 after a fire completely destroyed the family's first home. The house was an example of how successful one could become in Blacksburg. After Alexander passed away in 1935, the house evolved over time until the town purchased the home in 2002 to save it from demolition. The house was moved across Draper Road and sat vacant until funds were raised to begin renovations.
The Alexander Black House & Cultural Center opened its renovated first floor to the public in August 2015. Currently, both the first and second floors are restored. The house is used for:
Rotating art, history, and culture exhibits
Archives
Community gathering rooms
A Gift Shop that promotes local artists
History and genealogy research center
Permanent exhibit of Blacksburg's history
Permanent "period display"
Annual community events
Permanent outdoor sculpture exhibit
An education and workshop room
16 Squares Tour
The 16 Squares Tour explores the historic streets within the original 16 squares of Blacksburg. You will delight in the rich history and stories behind the buildings and landmarks throughout Blacksburg that may have gone unnoticed.
Smithfield Plantation
Smithfield Plantation is a plantation house built between 1772 and 1774 by Colonel William Preston as his residence and forced-labor farm. William Preston was a leader of westward expansion and a Revolutionary War patriot. Smithfield became a way station to rest and store provisions by thousands of settlers moving west.
The Smithfield-Preston Foundation published a statement acknowledging the role that slavery and slaves had in the construction and operation of the plantation. They are pledging to tell the stories of the "enslaved African-Americans and their achievements in the face of slavery's oppression" that "belong at the center of the Smithfield story." They are trying to promote a more honest reckoning with racial history.
St. Luke and Odd Fellows Hall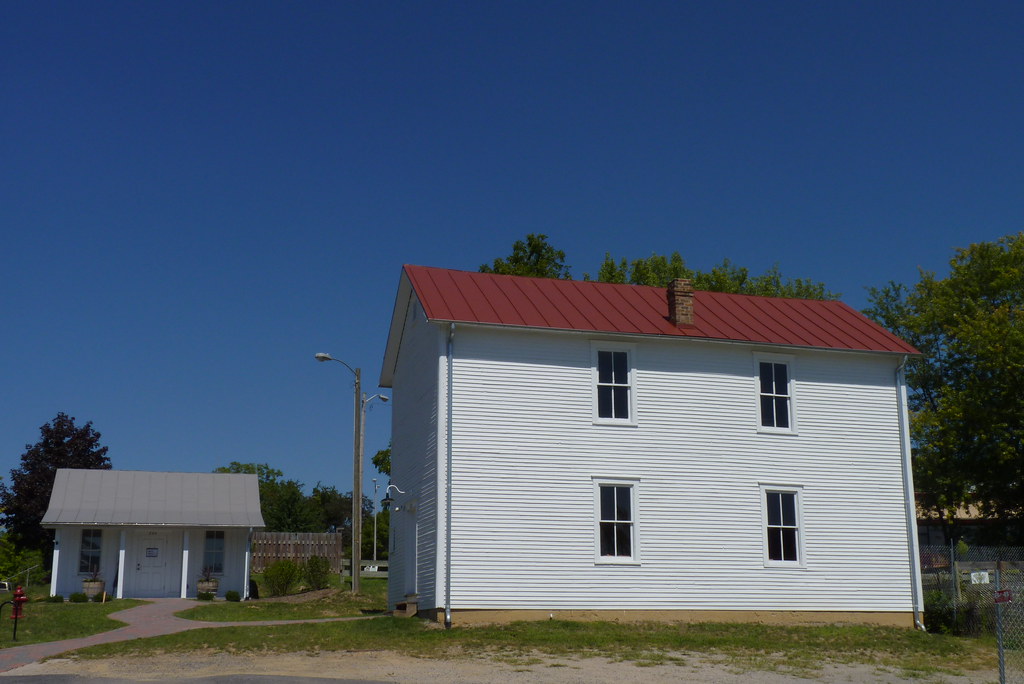 New Town was an African-American neighborhood from the late 1800s until the mid-1960s. It was home to about 20 families. St. Luke and Odd Fellows Hall is the only remaining structure today.
The Hall was built in 1905 and served as the social center for African-Americans until the end of segregation and is an important reminder of the community spirit, resilience, and price of the neighborhood's inhabitants – as well as the injustice of segregation.
The Hall was used to host social events and gatherings for musical entertainment. It helped create a sense of community. St. Luke and Odd Fellows Hall was restored in 2010 as a museum and activity center to preserve the contributions and memories of the families who lived in New Town.
Lane Stadium
Lane Stadium is located on the campus of Virginia Tech. It is a college football stadium and is billed as the "toughest place in college football for opponents to play" by Rivals.com. The stadium seats more than 65,600 people.
Moss Arts Center
The Moss Arts Center is located on the campus of Virginia Tech and offers performing arts, exhibitions, and learning opportunities for all ages. Some of the opportunities include workshops, school activities, lectures, master classes, community celebrations, and hands-on learning events.
April 16 Memorial at Virginia Tech
On April 16, 2007, 32 people were gunned down on the Virginia Tech campus. Thirty-two students and faculty members were tragically killed on that day and they ranged in age from 18 to 76. They represented an array of academic areas, faiths, and ethnic groups.
Following the tragedy, Hokies United placed 32 Hokie Stones on the Drillfield in a semi-circle which became a place to mourn, reflect, and gather. It inspired the current memorial. The 32 engraved Hokie Stones are in honor of the community members who died that day.
The memorial symbolizes the Virginia Tech spirit, courage, and determination. There are two stone paths that allow viewing of the stones and a memorial flower area. The memorial is illuminated at night.
Are There Wineries or Breweries In Blacksburg, Virginia?
Virginia is known for its fine wine. Travel through the Blue Ridge Mountains and discover the perfect Chardonnay, Cabernet Franc, or Viognier. There are also more than 200 craft breweries now open in Virginia. Spend some time discovering the local wines and brews in Blacksburg.
Wineries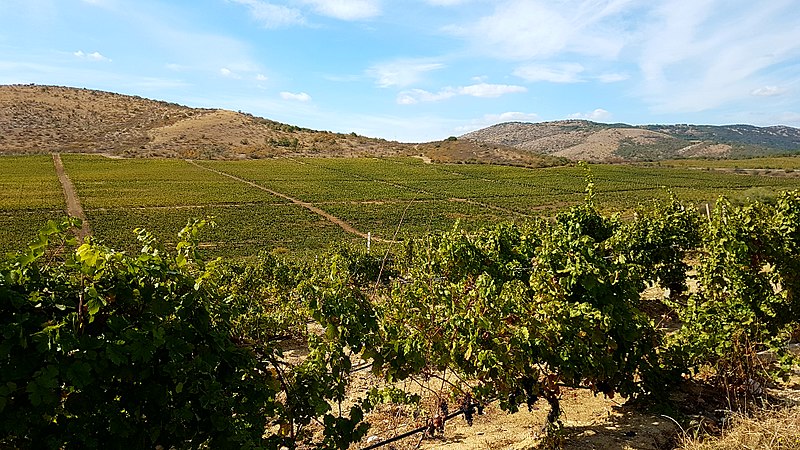 New River Vineyard
Certified as a Craft Winery, New River Vineyard produces handcrafted wines that tell personal stories on their journey from the harvest to the bottle.
Am Rheins Vineyard
Am Rhein means "on the Rhein" (Rhine River) in German. It is a family-owned winery that uses 100 percent estate-grown grapes in their wines. They specialize in wines with a German influence.
Valhalla Winery
Valhalla Winery grows and produces estate wines from a 2,000-foot elevation mountaintop that overlooks Roanoke, Virginia. Visit Valhalla Winery for tastings and picnics.
Chateau Morrisette
Chateau Morrisette is a dog-friendly winery located in the heart of the Blue Ridge Mountains. Visit their tasting rooms and enjoy an informative winery tour.
Iron Heart Winery
Iron Heart Winery is a farm with a history from America's Industry Revolution that has been transformed into a modern-day escape. The father-son team that was raised on the farm runs the winery and strives to create a sustainable business that provides quality products for consumers.
Spinning Jenny Vineyard
Spinning Jenny wines are produced using traditional methods. Each harvest is unique and determines how the grapes are best processed, fermented, and aged. Their focus is on producing clean wines that exhibit clarity, freshness, and consistency.
Beliveau Farm
Beliveau Farm is both a boutique Virginia winery and a brewery. It is located only twelve miles from downtown Blacksburg and has twelve acres of vines that grow the majority of their grapes. Beliveau Farm wines handcrafts and bottles their wine on-site.
Blacksnake Meadery
Blacksnake Meadery is a winery and Southwest Virginia's only meadery located in the Blue Ridge Mountains. They have an ever-growing population of honey bees. Blacksnake Meadery was one of the first meaderies to produce a mead made with hops and they offer many dry and sweet meads. They are involved with the mead making process from the bee to the bottle and all their meads are made from Virginia Wildflower honey.
Breweries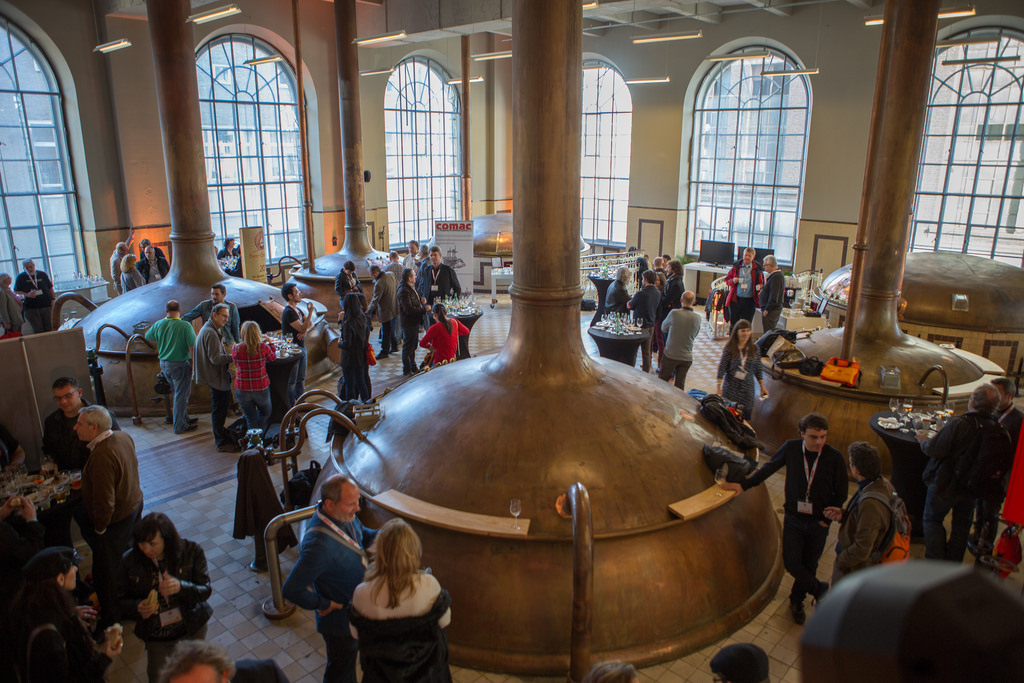 Beliveau Farm
Beliveau Farm is both a brewery and a boutique Virginia winery. They harness the power of ancient grains to brew beets in classic and unique styles. Beliveau Brewery is Virginia's only gluten-free brewery. Their beers are produced from malted rice, millet, and buckwheat.
Eastern Divide Brewing Company
Eastern Divide Brewing Company is committed to offering an array of beer styles and flavors. They use all Virginia grains and support local Virginia agriculture. Eastern Divide produces numerous styles that should be served – and tasted – as fresh as possible.
Rising Silo Brewery
Rising Silo Brewery is one of southwest Virginia's only farm breweries. Their tap line ranges from 10-12 beers and they claim to have a brew for every palate. The beers are brewed with organic malts and water from Glade Road Growing Farm's well.
Moon Hollow Brewing Company
Moon Hollow Brewing is a pet-friendly brewery with a five-barrel brewing system. There is also a selection of non-alcoholic beverages produced by Moon Hollow Brewing that are featured on tap.
What Are the Best Restaurants In Blacksburg, Virginia?
Dining is an important part of every vacation or visit to a new town. You will not be disappointed in the quality of the food options available in Blacksburg.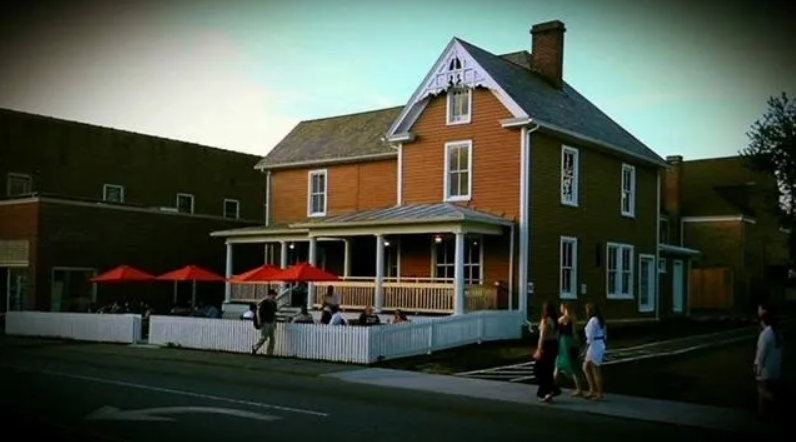 The Blacksburg Tavern is located in the oldest house on Main Street in Blacksburg. It was constructed in approximately 1892 and offers a traditional, regional farmer's menu. The Blacksburg Tavern promotes Appalachian and other live music performances. It is decorated with art that depicts local history and scenery.
Gaucho Brazilian Grill invites you to tour their facility to view the "Parilla style" wood, open-fired grill. Their main focus is to provide great service and high-quality grilled food that was sourced from local suppliers. Build a personalized dish with their á la carte service. All dishes are influenced by different regions around Brazil and Latin America.
The Black Hen and Bar Blue provides fresh and seasonal, contemporary American cuisine and cocktails in a cozy, casually-elegant restaurant.
Gillie's Cuisine offers a variety of vegetarian foods and seafood specialties from breakfast through dinner.
Spicity is a Japanese restaurant that creates amazing dishes using fresh ingredients and exotic sauces to create an exotic taste journey.
Our Daily Bread Bakery and Bistro is an inventive bakery and bistro for sandwiches, soups, and sweets. It features live music and a relaxing setting.
Cabo Fish Taco offers Baja-style Mexican food and cocktails with a saloonlike décor.
Black Salt Kitchen is an American-style burger joint that also serves tacos and shakes.
Joe's Diner provides breakfast and lunch diner classics. They offer burgers and wraps and breakfast is served all day long.
The Cellar Restaurant is located in the heart of downtown Blacksburg. They offer a casual, Greek-American menu with lots of microbrews in a relaxing environment. There is live music from local bands in this restaurant with a lodge-like ambiance.
622 North is located in a renovated Victorian building in Blacksburg's historic Downtown District. They offer a diverse assortment of lunch and dinner choices from around the world.
There is a wine bar that stocks over 100 wines from all wine regions and also offers handcrafted cocktails, a whiskey menu, and an extensive list of bottled and draft beers. Frank's at 622 North is on the main floor. There are two pool tables and multiple televisions where you can watch sports.
Zeppoli's is an Italian restaurant and wine shop that offers homemade pastas and an extensive wine collection. Unlike chain restaurants, their food is fresh and made from scratch. They use traditional Italian recipes and their own creations for a delightful dining experience.
Macado's is a regional chain restaurant that serves stacked sandwiches, subs, and entrees. The setting has local, nostalgic décor and pop culture memorabilia.
Lefty's Main Street Grille is a family-friendly restaurant with delicious food. Their emphasis is on creating quality food and it is a local favorite. Lefty's is a relaxed neighborhood eatery offering breakfast, sandwiches, salads, and burgers and pays tribute to the people who use their "other hand" to experience the world. Lefty's walls are lined with famous left-handed people.
The Mellow Mushroom is a funky, art-filled chain pizzeria that features craft beer and creative stone-baked pizzas. The Mellow crust is made with Appalachian spring water and stone-baked. They serve more than 60 draft beers and handcrafted cocktails. Many of the pizzas can be made gluten-free or vegan.
FAQ
Where Is Blacksburg, Virginia Located?
Blacksburg is positioned on a plateau between the Allegheny and Blue Ridge mountains and often ranked as of the best places to live in the United States. Situated in the southwest of Virginia, it is an incorporated town in Montgomery County with a population of approximately 43,000 people. The town is a college town that is influenced both economically and demographically by Virginia Polytechnic Institute and State University, more commonly called Virginia Tech.
What Is the Weather Like In Blacksburg, Virginia?
Temperatures in Blacksburg typically range from 25 degrees to 84 degrees Fahrenheit. It rarely dips below 11 degrees or above 90 degrees Fahrenheit. Summers will be warm and humid and winters are cold. You can expect 215 sunny days annually in Blacksburg, though many days are partly cloudy.
Is Blacksburg, VA a good place to live?
According to Niche.com, Blacksburg is one of the best places to live in Virginia. Blacksburg has an urban/suburban mix and most residents rent their homes. The public schools are also highly rated.
Is Blacksburg, VA safe?
According to the National Council for Home Safety and Security and Alarms.org, Blacksburg, VA was the safest city in Virginia in 2018.
What airlines fly to Blacksburg, VA?
The Roanoke-Blacksburg Regional Airport is served by American Airlines, Delta Airlines, and United Airlines. Allegiant Air offers frequent service to Florida aboard full-sized jets.
Are Your Bags Packed Yet?
Blacksburg, Virginia certainly has a lot to keep you busy on your visit – and a lot of opportunities to relax and enjoy yourself. The diversity of the restaurants, the variety of activities, and the chance to tour a major university could easily keep you busy for a week. We hope to see you in Blacksburg soon.
Other places to consider: