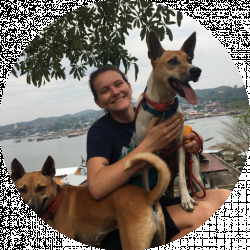 Latest posts by Daisy Hubbuck
(see all)
Whether you think of the famed skyline filled with some of the world's most famous skyscrapers, or you think of the setting to The Good Wife, where Alicia won some of her most iconic cases, Chicago is a city known and loved by millions. It's one of the largest cities in the US and sits to the South-West of Lake Michigan, giving the city some of the most incredible views.
If you live in Chicago or you're just visiting, you'll know there's plenty of museums, galleries, and landmarks to enjoy within the city walls, not least of all the world-famous Art Institute of Chicago. But what do you do when these attractions have been seen, enjoyed, and exhausted? Take a day trip, of course! Chicago is in a great location to explore surrounding cities, towns, and even states, and we're here to help you decide on your next exciting day trip from Chicago, Illinois.
10 Best Day Trips from Chicago, IL
Now, there are honestly dozens, maybe even hundreds of cool places to visit around and near Chicago, but we would be here all day if we delved into all of them, so we've painstakingly narrowed it down to just ten for you to choose from. Whether you're looking for another city to explore, you want to get out into nature, or you want to spend the day immersed in some retail therapy, we've got your covered.
Milwaukee, WI: 1 hour 30 minutes from Chicago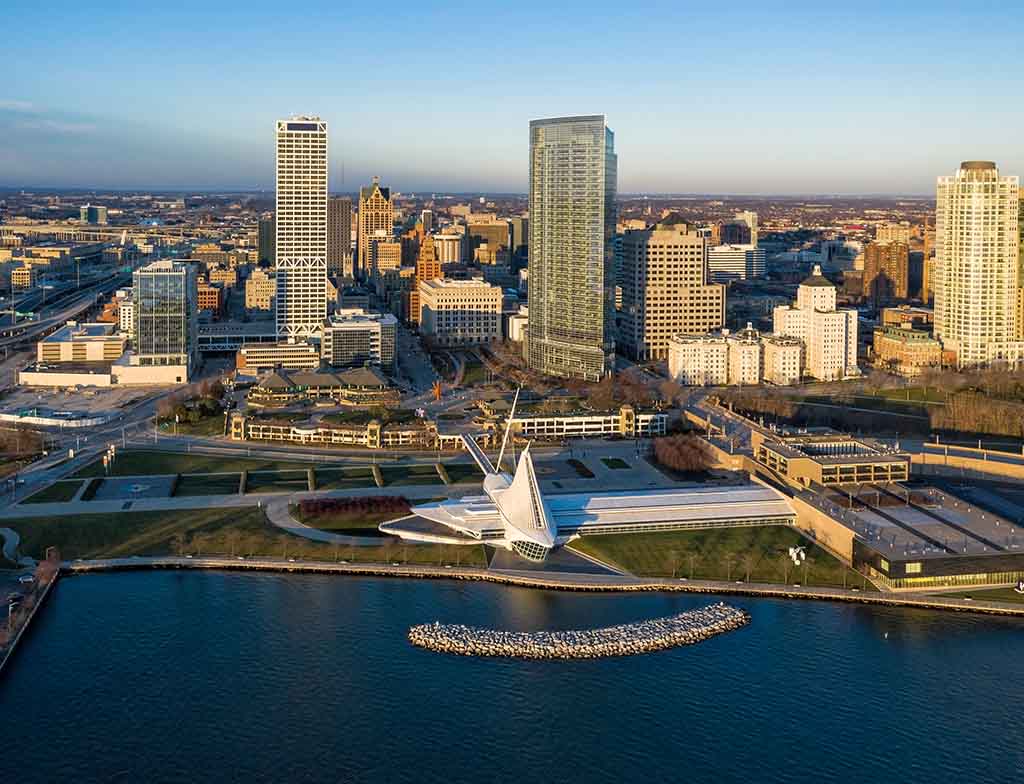 Just a 1-hour 30-minute drive from Chicago, Milwaukee can easily be visited in a day trip, and why would you not want to check out the Cream City, located on the western coast of Lake Michigan. Here, you'll find the famous Harley Davidson Museum with one of Elvis Presley's custom Harley's exhibited here! Milwaukee is the birthplace of the iconic motorcycle, so it's safe to say people can be a little bike crazy here!
If bikes aren't your thing, why not head to the Lakefront Brewery and sip a perfectly chilled, refreshing beer from the first brewery to make certified organic beer! It would be wrong not to walk off the beer with a stroll along the lake, one of the most beautiful views you'll find in any US city. The Milwaukee Art Museum, Milwaukee Public Museum, and Basilica of St. Josaphat aren't to be missed for those looking for something a little more cultural.
Looking to spend an afternoon somewhere a little different, check out the Historic Third Ward with its boutiques, craft stores, bars, and restaurants you can easily wile away an afternoon strolling around this neighborhood, browsing unique products, and don't forget to grab a bite to eat at St. Paul Fish Company or equally loved Swingin' Door Exchange.
Starved Rock State Park, IL: 1 hour 30 minutes from Chicago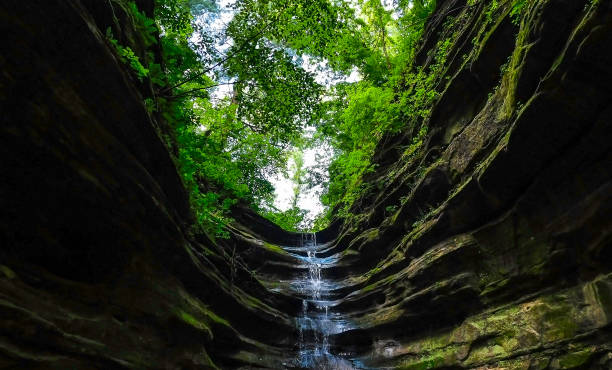 Starved Rock State Park has been voted the best attraction in Illinois and so it is well worth a day trip from nearby Chicago. It's just 1.5 hours, so you can easily go and come back in a day and still get the best from the park. Now, why is the Starved Rock State Park loved so much? It probably has something to do with the stunning seasonal waterfalls and the 13-miles of gorgeous trails you can explore.
If you're not comfortable going it alone, they offer guided trails and also have events throughout the year, including the Ghosts of Starved Rock's Past at the end of October and even Night Hikes at the Winter Solstice, Spring Equinox, Summer Solstice, and Fall Equinox.
Indiana Dunes, IN: 45 minutes from Chicago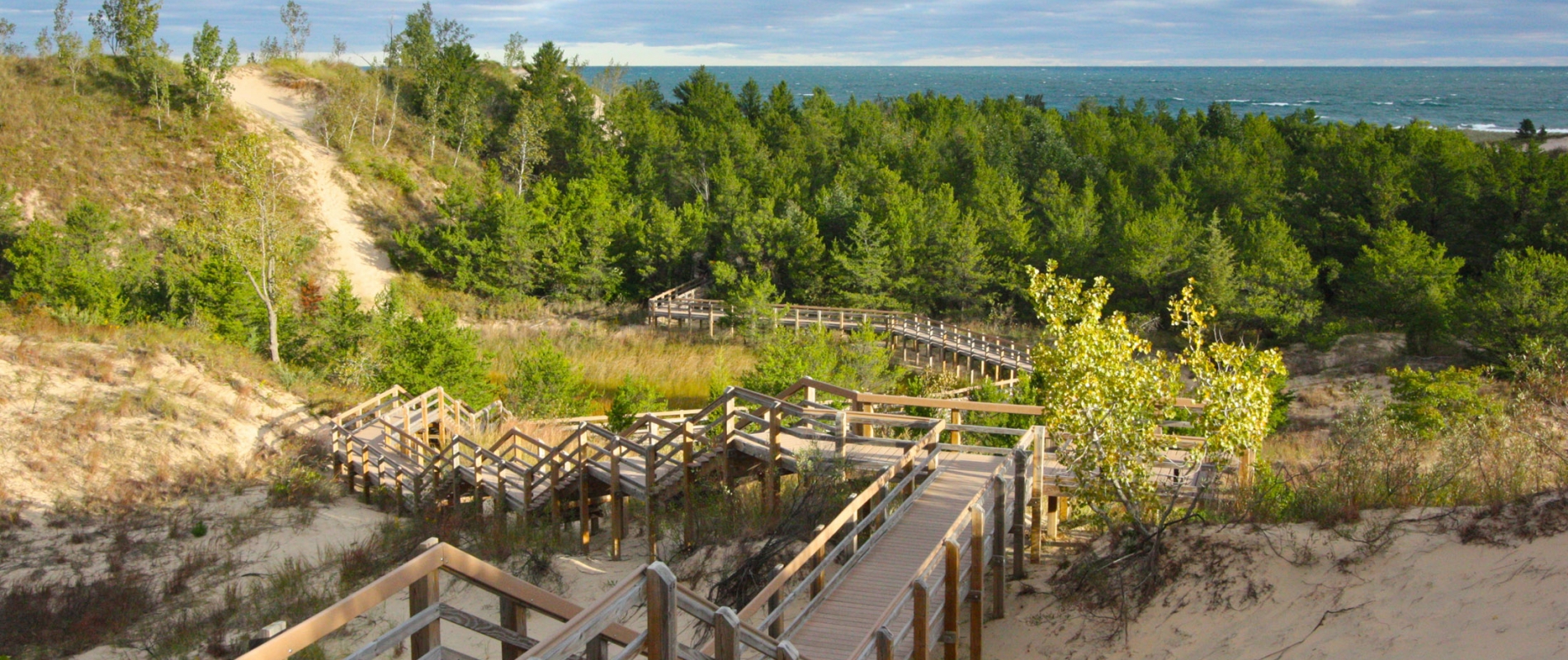 Looking for something a little different? Why not head to the Indiana Dunes National Park, just a short drive from Chicago. It hugs 15 miles of Lake Michigan and spans a huge 15,000 acres! Here you can spend a day hanging out on the beach, building sandcastles, swimming in the lake, and picnicking until your heart's content.
Alternatively, if you prefer something more active, why not hit the 50 miles of trails where you'll get to enjoy magical forests, rugged dunes, wetlands, and rivers. You might even spot some of the rare birds that bring birdwatchers from near and far to catch a glimpse. Still not convinced? Why not come for horseback riding, biking, camping, kayaking, or surfing. The activities are endless!
Harbor Country, MI: 1 hour 15 minutes from Chicago

Comprised of 8 quaint lakeside towns, the Harbor Country is well-known for being where worn-down, overworked Chicagoans escape to enjoy a peaceful and slow-moving retirement. If you're looking to destress for the day, why not head to Harbor Country and head to the shore for a spot of fresh-water surfing, fishing, or simply a spot of sunbathing, no-one is judging you here!
Getting peckish? Indulge in some of the best wineries, breweries, and restaurants before strolling around the unique stores and markets. If you're still up for a spot of evening entertainment, head to the theater, see a movie, or, if you're feeling lucky, check out the Four Winds Casino.
Gurnee, IL: 15 minutes from Chicago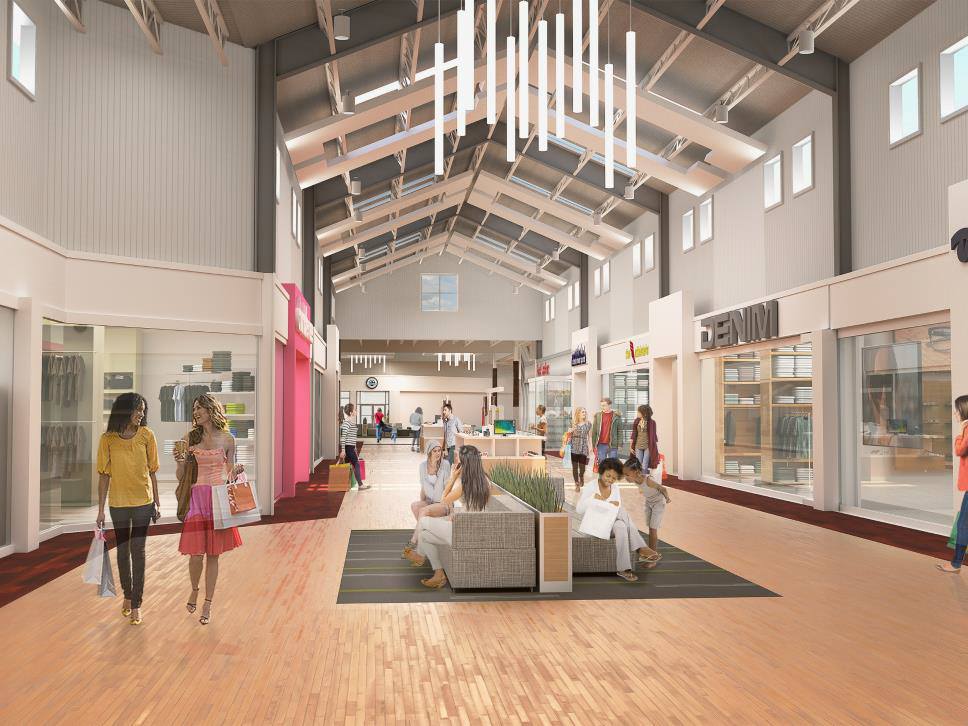 Are you a thrill-seeker? Has it been a while since you felt that surge of adrenaline? Well, you need to take a day trip to Gurnee, more specifically, Six Flags Great America. With over 100 rides, stalls and games, you'll easily spend an entire day here alone! Right next door is Hurricane Harbor, a fantastic waterpark with a huge lazy river and 25 slides perfect for kids, teens, and adults alike!
Not interested in the thrill-seeking opportunities in Gurnee? No problem. Maybe Gurnee Mills will be more your speed. This is the third-largest mall in the state, with ALL of the major brands and stores you'll be looking for. Make a whole afternoon out of it and check out their movie theater, ice arena, and food courts too!
Lake Geneva, WI: 1 hour 45 minutes from Chicago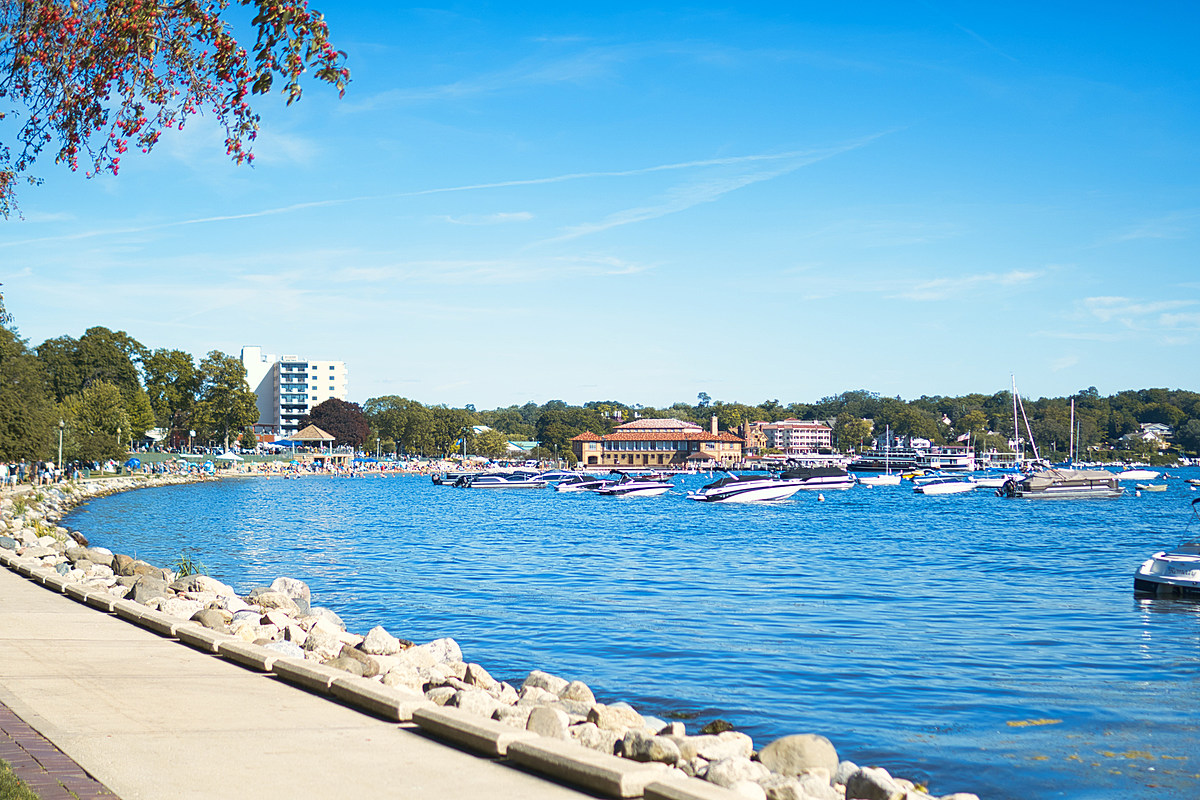 Famous for its large mansions and expansive lake views, Lake Geneva (not to be confused with the one in Switzerland, that's a much longer journey) is renowned for many more things other than being the getaway for rich Chicagoans in the 1800s. Here you'll find the gorgeous 20-mile Lake Geneva Shore Path, a beautiful hike that would start any day off right. And of course, no day trip would be complete without experiencing the very thing it's named after, the lake! It stretches 5,000 acres, so you can bet your last dollar that there is every watersport or recreational activity that your heart might desire.
If you're wondering what you can do in the evenings at Lake Geneva, why not be amazed by the captivating show at the Tristan Crist Magic Theater or appease all your senses at the Geneva Lake Distilling & Studio Winery, which is a winery, art gallery and music studio all rolled into one!
Apple River Canyon, IL: 2 hours 30 minutes from Chicago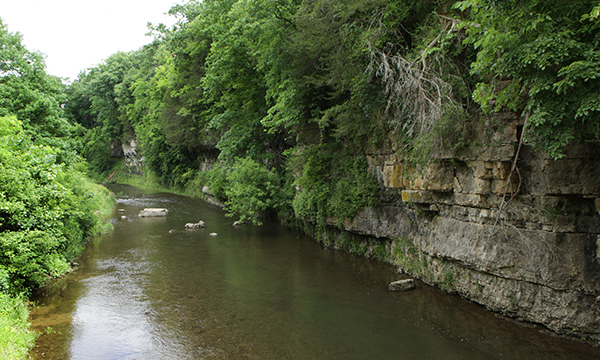 A little bit further afield lies the Apple River Canyon. It was formed from the movement of the Apple River, which has made limestone bluffs, huge ravines, and various streams and springs along the way. There are five trails to choose from; Tower Rock, Pine Ridge, Sunset, River Route, and Primrose Trail. The last of these trails are handicap accessible so that everyone can enjoy the peaceful bliss of the Apple River Canyon.
If you want to take it to the next level, you can also bike and run these trails, try your hand at fishing or camp under the stars and turn your day trip into an overnighter!
North Utica, IL: 1 hour 30 minutes from Chicago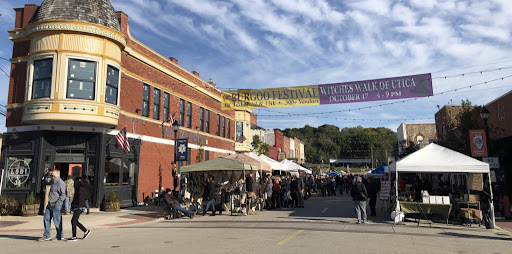 If you're looking to get out of the big city and want to experience something a little more down-to-earth, then the sleepy river town of North Utica is perfect. Nestled between Starved Rock State Park and Matthiessen State Park, there are plenty of opportunities to enjoy the stunning outdoors, but that's not all this little town has to offer. With just 1300 residents, North Utica gives off all the small-town vibes but still with plenty to do. Browse the antique and rustic furniture stores or find some hidden gems at the flea market!
If you fancy learning more about the town, you can head over to the LaSalle County Historical Museum before heading to the August Hill Winery Tasting Room for some locally grown red, white, and sparkling wine.
Illinois Holocaust Museum, IL: 25 minutes from Chicago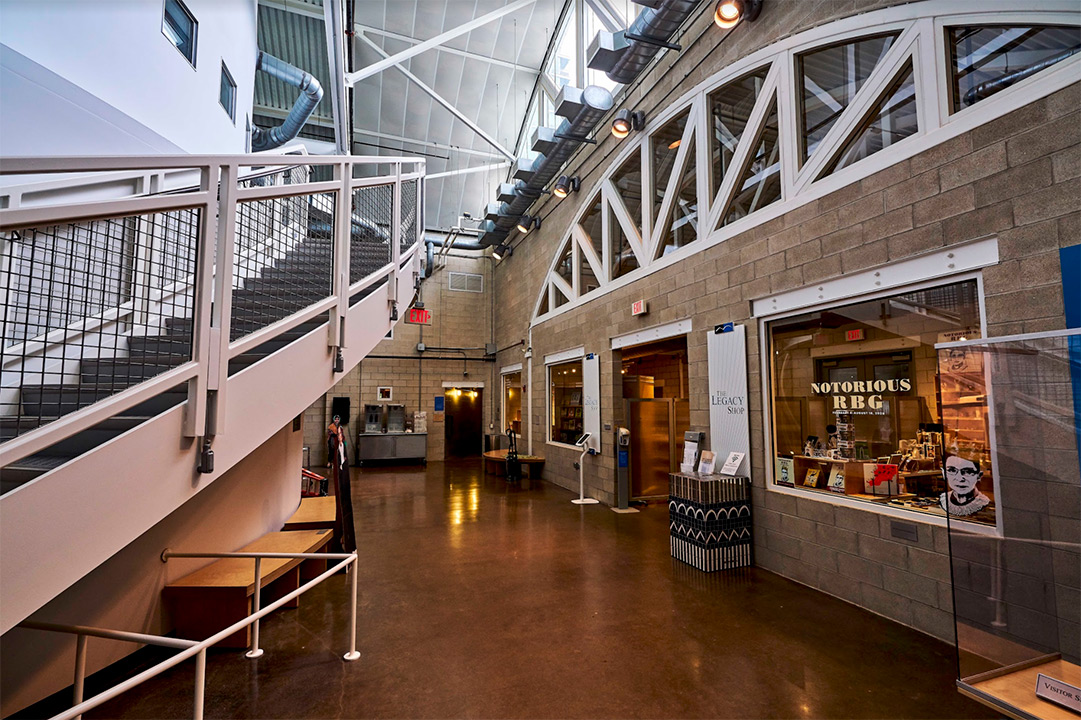 Not all day trips need to be recreational, they can also be informative, learning opportunities like visiting the Illinois Holocaust Museum. Their motto, "Take History to Heart. Take a Stand for Humanity", perfectly encapsulates what the museum stands for. The theater with holograms of survivors telling their stories is truly thought-provoking and harrowing. The museum focuses on the holocaust but also tells the stories of other genocides in Cambodia, Armenia, and Rwanda in captivating and heart-rending exhibits.
Holland, MI: 2 hours 30 minutes from Chicago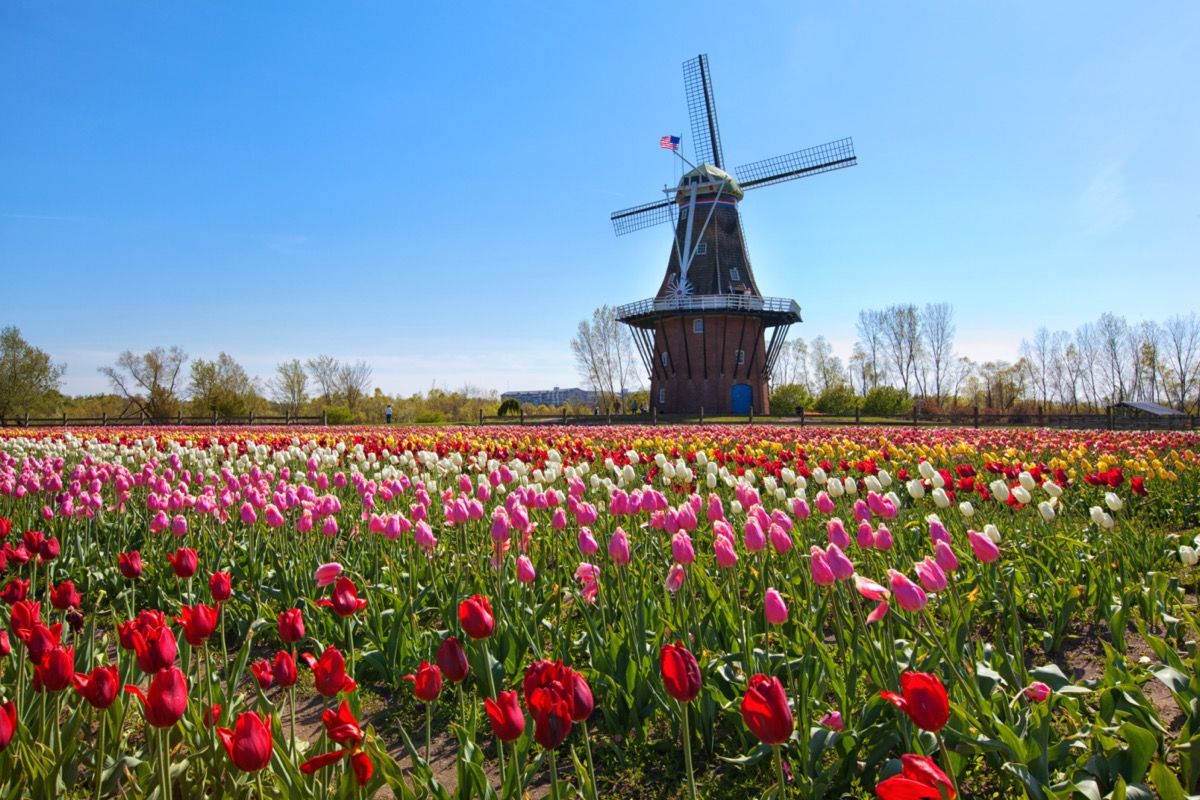 An experience that you won't get anywhere else in the US, you can't miss a visit to Holland, Michigan. In early May, they host the Tulip Time Festival, which draws people from around the globe to enjoy and celebrate Dutch food, drink, music, and dance. Any time of the year, though, you can enjoy the historical architecture, food, the wooden shoe factory, and of course, the iconic windmills. If you visit towards the end of November, then you can experience the Dutch Winterfest with traditional Sinterklaas Eve events, Parade of Lights, and the Holiday Kerstmarkt (an open-air market).
FAQ
Question: What towns are 2 hours from Chicago?
Answer: There are quite a few towns 2 hours from Chicago, most notably; Fond du Lac, WI, Rockford, IL, Michigan City, IN, and Ottawa, IL.
Question: Where can I go on a mini road trip?
Answer: From Chicago, there are lots of short road trips you can take but perhaps one of the most relaxing for a short vacation would be to Lake Geneva. It's under a 2-hour drive and has a great mix of relaxing and adventurous activities.
Question: What cities are 3-hours from Chicago?
Answer: Grand Rapids (Michigan), Peoria (Illinois), Indianapolis (Indiana), Two Rivers (Wisconsin), and Fort Wayne (Indiana).
Conclusion: Best Day Trips From Chicago
One of the great things about Chicago is how close it is to so many interesting places; there is no shortage of awesome day trips to take from here. If you're looking for another city to explore, Milwaukee should be top of your list. Still, if you prefer an outdoorsy experience, the Starved Rock State Park or Apple River Canyon offers stunning views and peaceful hikes.
Whether you're looking for a cultural excursion, outdoor adventure, or city exploration, there's a day trip for everyone from the Windy City.
Recommended Reads: