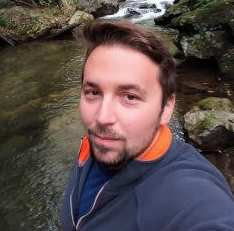 Latest posts by Coty Perry
(see all)
Kansas City, Missouri is a pretty great place. It is conveniently located in a central location to some other really amazing places to visit.
Whether you want to take a day trip or a weekend trip, there are so many great places to choose from.  If you are bored, looking for something to do, or just want to get out for a bit, check out some of these amazing places. You definitely will not be disappointed with these best day trips from Kansas City.
Waterfalls
Waterfalls are so beautiful. When watching the water flow so naturally, you might instantly begin to feel relaxed. It is pretty difficult to feel anything other than happiness when enjoying one of nature's most magical creations. 
Parkville Nature Sanctuary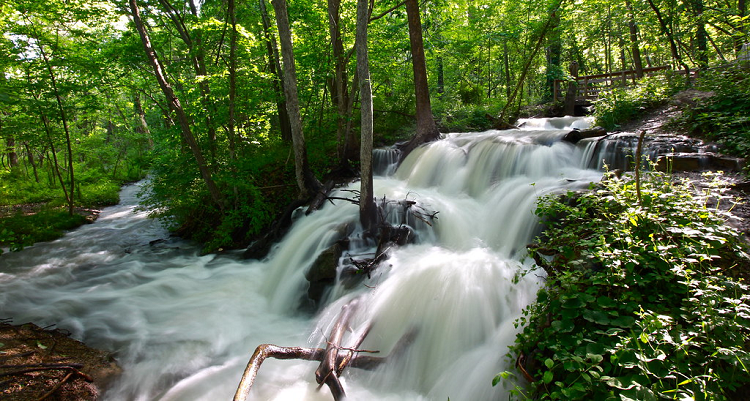 Where: 8880 Clark Avenue Parkville, MO 64152
Website:  http://parkvillemo.gov/nature-sanctuary/
Cost: Free
When to go: Open from sunrise to sunset. It is best to go in the spring or summer
The Parkville Nature Sanctuary is a wildlife preserve and it is an educational site that is maintained by the city of Parkville and a dedicated group of volunteers. It is a natural outdoor area that is 115 acres and has about three miles of hiking trails.
If you follow Old Kate Trail, which is not even a mile long, you will end up following a wooden boardwalk with views of lush green trees and a winding stream. You will be able to hear the sounds of gushing water, alerting you that you are near the waterfall.
If you go after a rainstorm, this sound will be more powerful than usual. Once you reach the waterfall, you can spend your day enjoying the calm and taking in the breathtaking view of nature. After viewing the waterfall, you can also explore the sanctuary to conclude your trip.
Grand Falls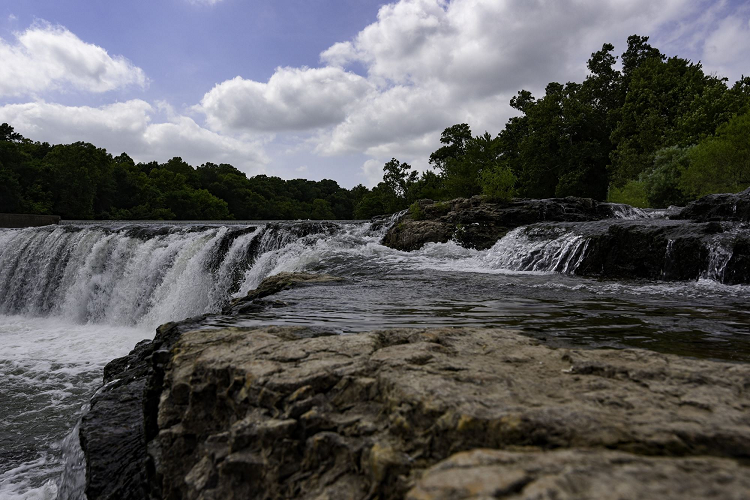 Where: 5685 Riverside Drive Joplin, MO 64804
Website: https://www.visitjoplinmo.com/business/grandfalls
Cost: Free
When to go: It is best to go in summer if you want to swim. If you do not want to swim, it is recommended to visit Grand Falls in spring, summer, or fall. 
For many decades, Grand Falls has been a popular spot for scenic views. Grand Falls is the largest, natural, continuously flowing waterfall in Missouri. It dips 12 feet down a 163-foot wide ledge before pummeling down and drifting south. The drive to Grand Falls is a little over two hours, but the mesmerizing view of the waterfalls makes the drive worth it.
Above the falls, there is a man-made dam that creates a reservoir. This supplies residents of Joplin with water. It is below this dam where the waterfall sits.
What makes this waterfall really stand out is that you are allowed to swim in Grand Falls. If you plan to swim, it is a good idea to wear water shoes to avoid stepping on any rocks.  If you don't want to swim, visit the waterfall at sunrise or sunset. The view is absolutely breathtaking.
Lakes
Besides being beautiful to look at, lakes provide you with many fun things to do. Maybe you want to go for a swim, relax on a raft, go paddle boarding, or maybe you even want to go fishing. Lakes provide you with an opportunity to do many recreational activities.
Blue Springs Lake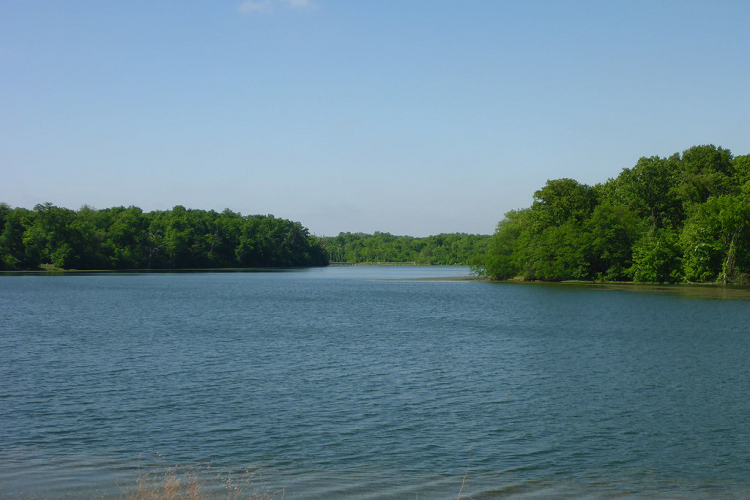 Where: 1700 NE Bowlin Road Lee's Summit, MO 64064
Website: https://www.recreation.gov/camping/gateways/280
Cost: Free entry. Bait shop supplies are for purchase.
When to go: Summer 
Blue Springs Lake is located in Fleming Park. The lake is 720 acres and has lots of space for you to go windsurfing, tubing, waterskiing, powerboating, and more.
It is also a great place to go fishing. Blue Springs Lake contains bluegill, bass, catfish, and carp. There is a bait shop in the marina and a fish cleaning station. In addition to water sports and fishing, there is a beach where you can swim, hiking trails, and land for camping. 
Longview Lake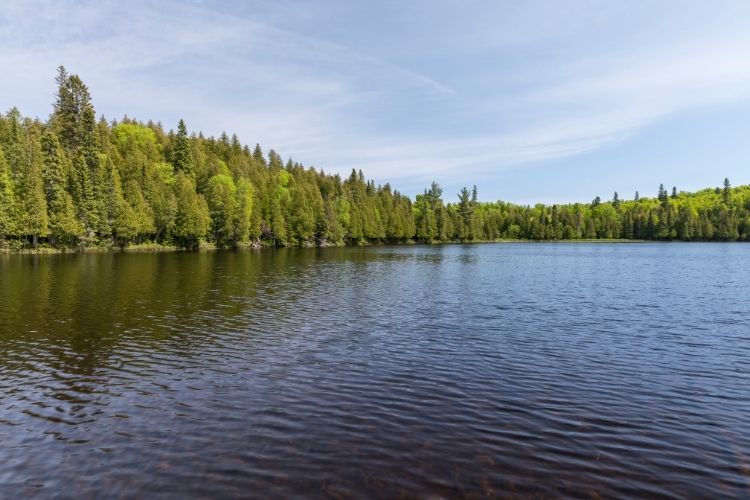 Where: 11101 Raytown Road Kansas City, MO 64134
Website: https://www.jacksongov.org/Events-directory/Longview-Lake-Beach-is-Open
Cost: $7 Adults, $5 Seniors, $5 Children 15 and under. Free ages 0-2 
Season Pass and Birthday Party rates are available
When to go: Spring, Summer, Fall Monday-Friday 1 pm-7 pm and Saturday-Sunday 11 am-7 pm
At Longview Lake, there are so many fun activities for you to do. You can do a watersport of your choice, like jet or water skiing, windsurfing, powerboating, and more. Longview Lake has boat rentals and the marina has all the supplies you need to go fishing. 
It offers 930 acres of water entertainment. If you are not interested in boating, water sports or fishing, you can go swimming at their beach.
The Longview Lake park area includes fourteen picnic pavilions for you to host a party, campgrounds to enjoy nature, a golf course, and a horse park for horses to be trained in equestrian groups.
Indoor Fun
Especially during the colder months, you will need to know of some fun indoor places to visit. 
Nelson-Atkins Museum of Art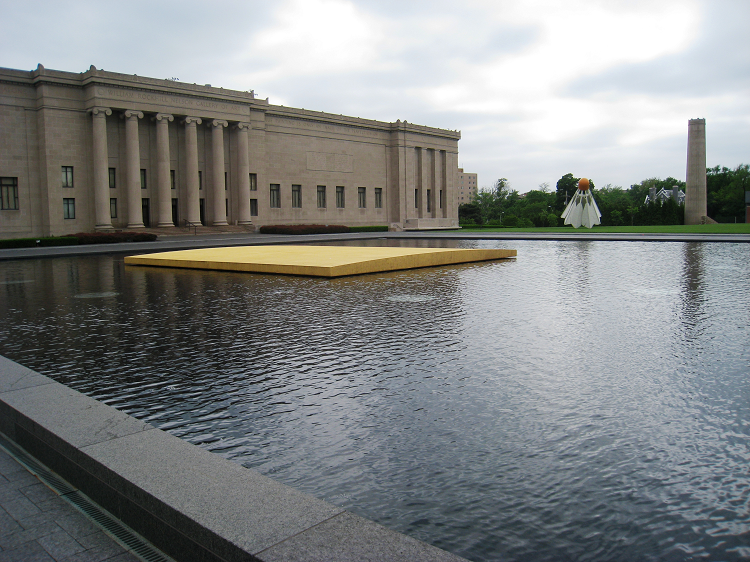 Where: 4525 Oak Street Kansas City, MO 64111
Website: https://www.nelson-atkins.org/
Cost: Free admission, but there might be a charge for special exhibitions. Parking is $12 in the parking garage.
When to go: Any time of year
Nelson-Atkins Museum of Art has more than 42,000 art objects. Here you can explore so many incredible pieces of art, ranging from ancient times to today. This museum has one of the top three Asian art collections in the world, making it unique.
There are many festivals held here including Passport to India, Chinese New Year, Juneteenth, Deaf Culture Day, Kansas City's Big Picnic, American Indian Cultural Celebration, and Day of the Dead. All of these festivals offer free admission, music, dance, performances, and fun art activities. 
Prairie Band Casino and Resort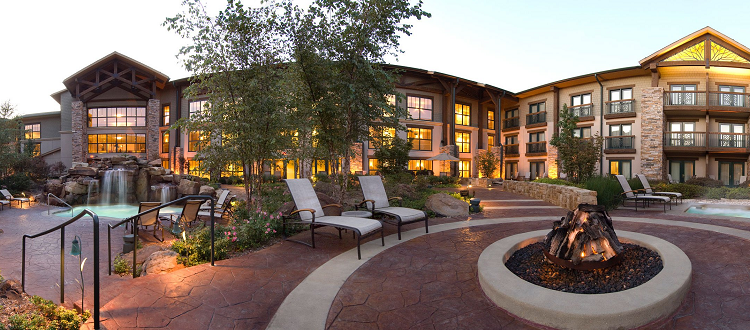 Where: 12305 150th Road Mayetta, KS 66509
Website: https://www.prairieband.com/resort/
Cost: A basic room to stay for one weekend night can cost about $150, but the price can change based on demand and season.  The casino, dining, and other activities are additional charges.
When to go: Any time of year
If you are feeling stressed out and need to escape and have some fun, definitely go to Prairie Band Casino and Resort. It only takes about an hour and a half to arrive at your destination.
You can try your luck in their slot machines, table games, or bingo hall, and you can also spend the day and night in one of their luxurious rooms or suites. Prairie Band Casino and Resort offers so many fun activities to enjoy.
You can spend your day golfing, enjoying live entertainment, having a casual dinner, or a fancy one. They even have a pool to swim in and a beautiful lounging area nearby. Not only is this great for a day trip, but it is great for an entire weekend away as well. 
Sallie House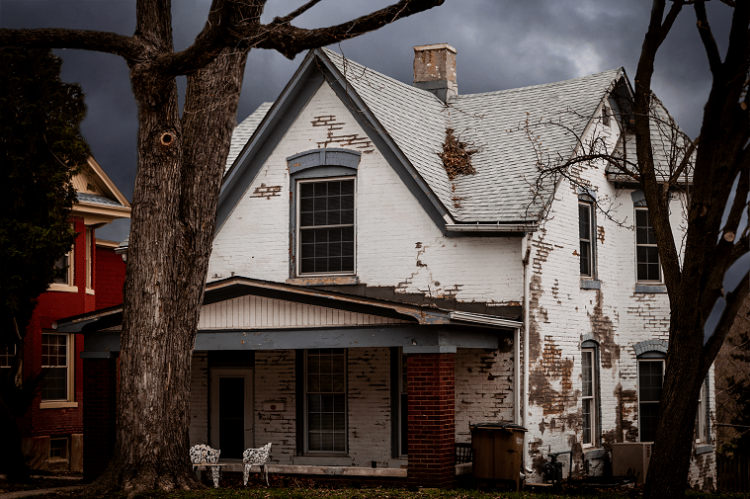 Where: 200 South 10th Street Atchison, KS 66002
Website: http://visitatchison.com/highlight/sallie-house
Cost: $20 per person for a self-guided tour $125-$150 per person for an overnight stay
When to go: Any time of year
The Sallie House is located in Atchison, Kansas. It takes about one hour to arrive at The Sallie House from Kansas City. It is a famous haunted house and is visited by hundreds every year. It is available to visit during the day and for overnight stays if you have enough courage to do so.
There even is a waiver that is required to sign before entering, due to the potential of becoming injured in the house. There have not been any serious injuries since 1993, however. 
The story behind The Sallie House is that it originally was the home of an Atchison doctor. The front of his home was his office space and used for exam rooms, but the rest of the house was where he and his family lived.
One day, a worried mother arrived at his residence with her six-year-old daughter, Sallie. Sallie collapsed from severe pain in her abdomen. The doctor knew she had appendicitis and had to do emergency surgery before her appendix burst. He began cutting Sallie before the anesthesia began to work.
She screamed so loudly and quickly became pale and limp, passing away right in front of him. Her last memories are of this doctor, who she believed was torturing her. It is said she haunts the home to this day.
Walt Disney Museum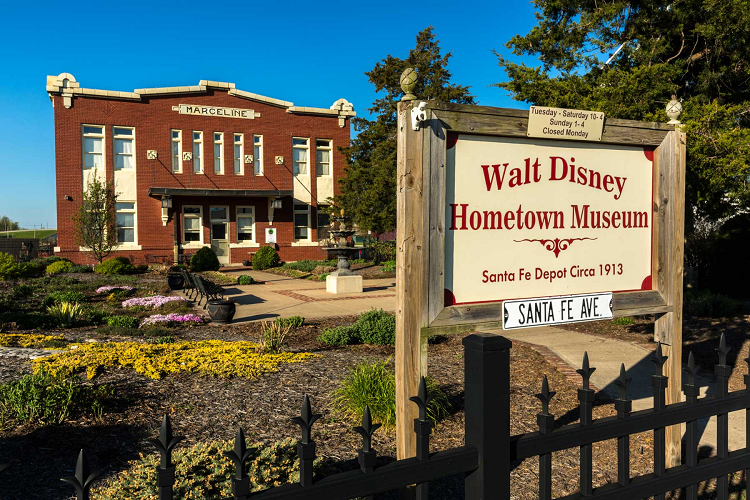 Where: 120 E. Santa Fe Avenue Marceline, MO 64658
Website: https://waltdisneymuseum.org/
Cost: $10 Adults $9 Seniors $5 Children 6-12 Under 6 Free
When to go: Any time of the year. Closed on Mondays
Since Disney World is so far away, this is the next best thing. It takes about two hours to arrive here. You can spend hours here looking at all of the Disney displays and exhibits. Walt Disney moved to Marceline, Missouri when he was only five years old.
He returned as an adult in 1946 and was reminded of his visit there when he was five years old because of the Santa Fe train depot. The Walt Disney Museum is located in the exact same spot as his early memories of visiting Marceline.
Here you will find many unique Disney artifacts and history, not able to be viewed anywhere else in the world. You can even "adopt a brick" and purchase a brick that will express your love for Walt Disney and support the museum. The museum was established in 2001 and is a popular destination in the Midwest.
Amelia Earhart Hangar Museum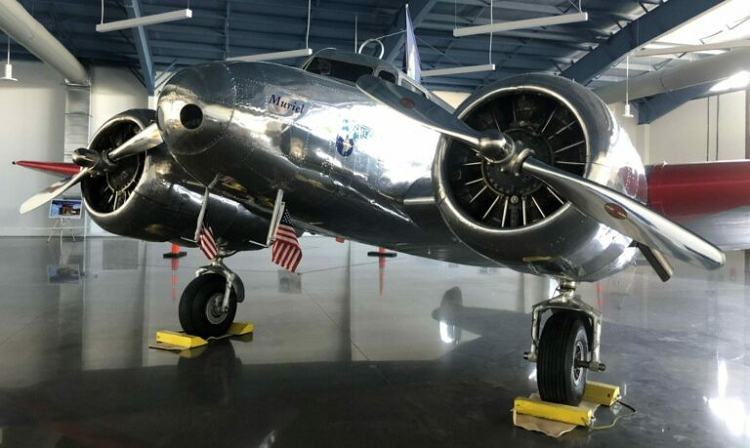 Where: 16701 286th Road Atchison, KS 66002
Website: https://ameliaearharthangarmuseum.org/
Cost: $10 Adult  $6 Student Free for Children 5 and under
When to go: Any time of year
Amelia Earhart was the first woman to fly across the Atlantic Ocean on a solo trip and the first person ever to fly alone from Hawaii to the United States mainland.
She disappeared during a flight to circumnavigate the globe in July 1937, somewhere over the Pacific Ocean. The wreckage of her plane was never found and she was officially declared lost at sea. Her disappearance is still an unsolved mystery. 
About an hour drive away, the Amelia Earhart Hangar Museum will educate, empower, and inspire all. In 2016, the Atchison Amelia Earhart Foundation got possession of a Lockheed Electra 10-E aircraft, which is the last remaining one in the world.
It is the same model of aircraft that Earhart flew on her final trip. It is named "Muriel" after Amelia Earhart's sister. The museum is great for adults and children, as it encourages you to achieve whatever you set your mind to.
Boulevard Brewing Company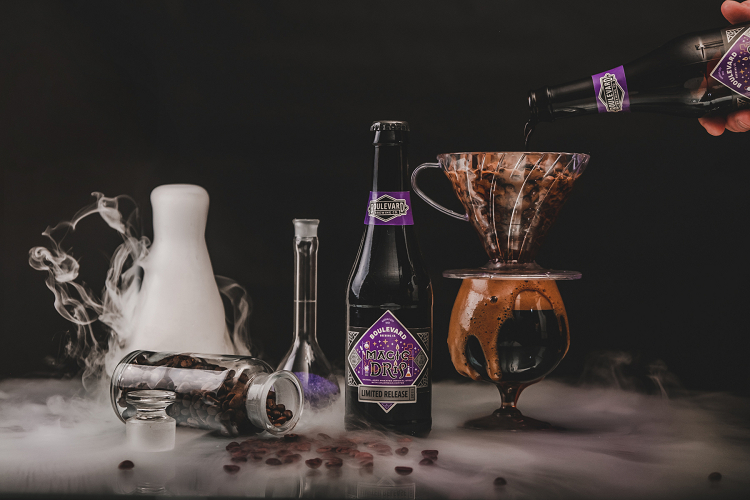 Where: 2534 Madison Avenue Kansas City, MO 64108
Website: https://www.boulevard.com/
Cost: Tour Tickets $5 weekdays and $15 weekends 
When to go: Any time of year 
Boulevard Brewing Company is located in Kansas City. If you are a beer lover, you are going to love it here. Boulevard Brewing Company was founded in 1989 and has grown to become the largest specialty brewer in the Midwest.
They have fresh beer with lots of flavors and use the best traditional ingredients while using new brewing techniques. 
They offer a variety of beers, including American wheat beer, Porters, Stouts, Seasonal beers, and India Pale Ales. You can take a tour of the brewery, which is about a one-hour-long walking tour, and try some beer samples in their tasting room. 
Scenic Trips
Whether you want to walk in a field of flowers or walk through the vines of Kansas grown grapes, there is always something to do if you want to enjoy a day trip.
Grinter's Sunflower Farm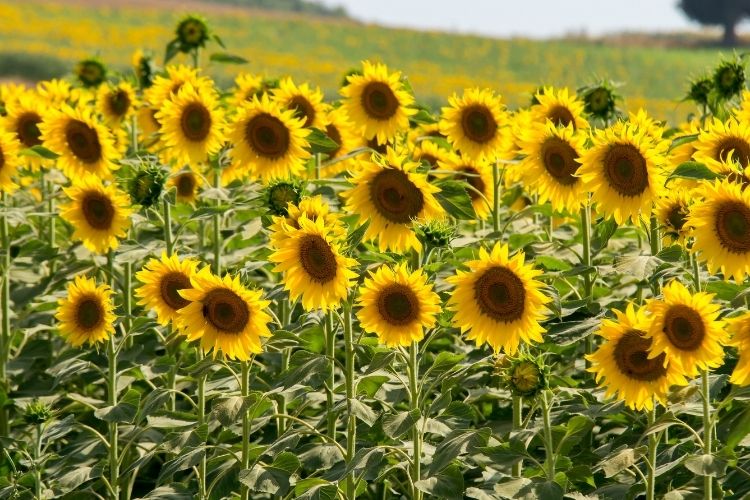 Where: 24153 Stillwell Road Lawrence, Kansas 66044
Website: https://www.facebook.com/GrinterFarms/
Cost: Free. Baked goods are for sale
When to go: Late August or early September
Grinter's Sunflower Farm is a true phenomenon to experience and is one of the best places to visit in Lawrence, Kansas. Sunflowers are such interesting flowers. They begin blooming with their flowers following the sun across the sky. As they grow heavier, they start to droop down, usually facing the East. To witness the flowers looking their absolute best, come on a sunny day a couple of hours after sunrise. It only takes about 30-40 minutes to arrive here. Usually, the sunflowers are at their peak in late August or early September. 
Grinter's is an amazing location to get photos taken as a family or even just a solo photoshoot. In addition to admiring fields of beautiful sunflowers, you can also stop in their Sunflower General Store and enjoy some delicious baked goods, like their peanut butter filled chocolate chip cookies. 
Somerset Ridge Vineyard and Winery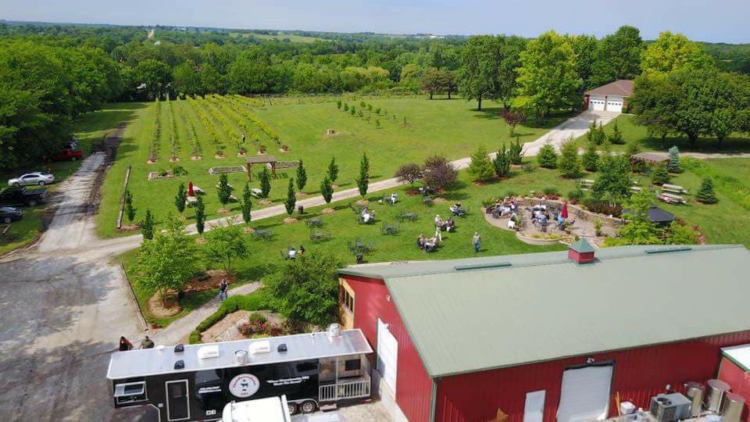 Where: 29725 Somerset Road Paola, KS 66071
Website: https://somersetridge.com/
Cost: Varies per wine bottle or glass of wine. There is a food cost if you purchase from the food truck.
When to go: Spring, Summer, Fall
Somerset Ridge Vineyard and Winery is a family-owned winery in the hills of Miami County, Kansas. It is about a 45-minute drive to arrive here. Somerset makes handcrafted quality wines from their Kansas grown grapes, and offers wine tasting and tours to complete the experience. 
They have a great live music schedule, food trucks on weekends, and offer sales online to make it easier for you to order more. Their vineyard was planted in the spring of 1988 and now encompasses over 9,000 grape vines.
They grow twelve different varieties of grapes in their vineyard and all of their vines are pruned and harvested entirely by hand to improve the quality of your wine. This is the perfect spot to go if you want to enjoy a glass of wine, listen to music, and relax .
Local Landmarks
These fun things to do will not disappoint. Visiting some of these local landmarks is a must!
Kansas City Zoo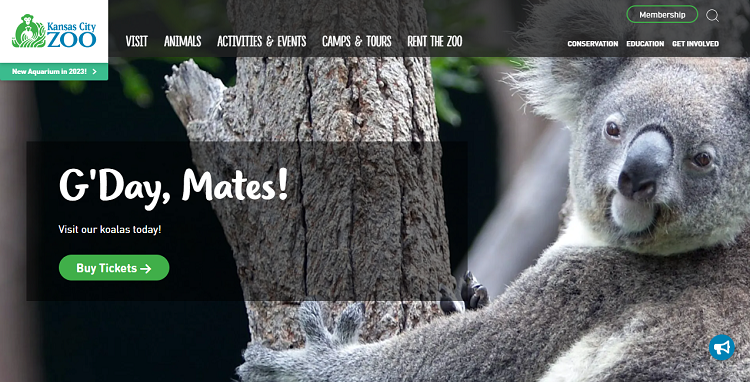 Where: 6800 Zoo Drive Kansas City, MO 64132
Website: https://www.kansascityzoo.org/
Cost: General Admission is $15-$18 for all guests. Ages 2 and under are free. Any Jackson or Clay county residents get a discounted rate of $7.50-$9.00 with proof of residence 
When to go: Monday through Friday 9:30 am-4 pm and Saturday through Sunday 9:30 am-5 pm
The Kansas City Zoo is a nonprofit zoo that offers many amazing exhibits and attractions. It is located in Swope Park and is spread across over 200 acres of land. The Kansas City Zoo showcases over 1,000 animals from all over the world and is recognized as one of the top 60 zoos in the United States.
Be sure to check out their African Kangaroo and Chimp Exhibits and the Polar Bear Passage. In addition to many of their awesome exhibits, they have many fun events and activities. Some of the activities they offer include elephant chat, koala chat, hippo chat, and feeding the lorikeets.
Kemper Museum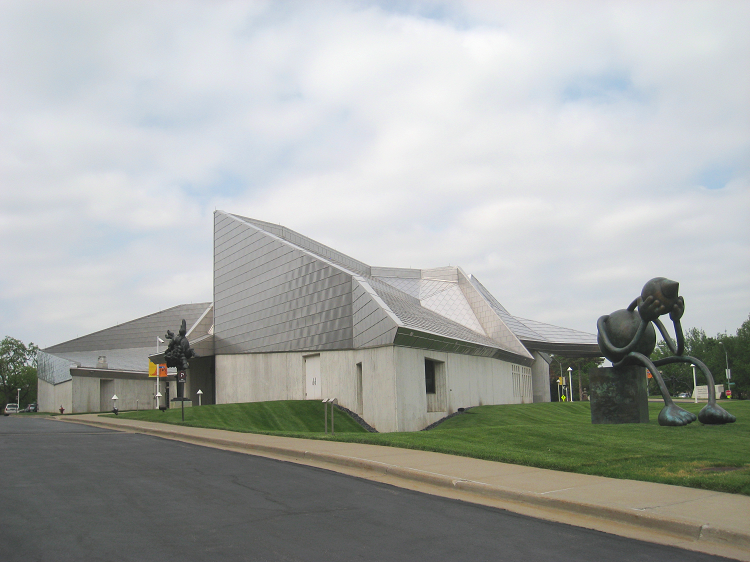 Where: 4420 Warwick Blvd. Kansas City, MO 64111
Website: https://www.kemperart.org/
Cost: Free
When to go:  Wednesdays 10 am-4 pm Thursdays 10 am-9 pm Fridays, Saturdays, and Sundays 10 am-4 pm Closed Mondays and Tuesdays
The Kemper Museum of Contemporary Art, which is designed by Gunnar Bikerts, is truly an amazing experience.
This museum displays a growing Permanent Collection that shows modern and contemporary works of art featuring many well-known artists, such as Helen Frankenthaler, Georgia O'Keeffe, Richard Mosse, Louise Bourgeois, and more.
There are many special exhibitions, lectures, workshops, installations, and family programs offered that are regularly hosted at the museum.
In addition, the facility includes an upscale dining experience at Cafe Sebastienne, serving lunch Tuesday through Friday and brunch on Saturday and Sunday. Parking and admission are free.
Country Club Plaza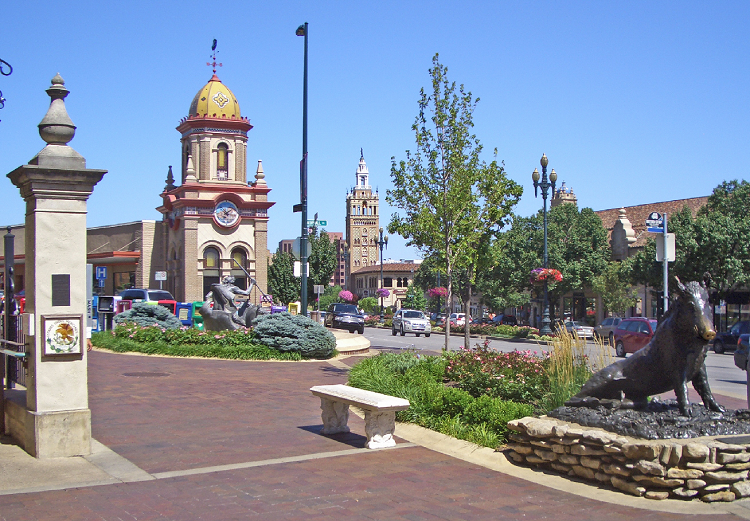 Where: 47th & Broadway, Kansas City, MO 64112
Website: https://countryclubplaza.com/
Cost: Free Admission. The cost will vary depending on where you shop or dine.
When to go:10am-7 pm Monday through Saturday 12 pm-6 pm Sunday
Country Club Plaza has more than 150 shopping and dining destinations. It includes many recognizable upscale stores like Kate Spade New York, Tiffany & Co, Warby Parker, and Eileen Fisher. There are also original Kansas City stores like Tivol, Charlie Hustle, and Made in KC Marketplace that give the Country Club Plaza a local touch. 
The plaza features old-world architecture such as red tile roofs, Spanish-style towers, and intricate ironwork. There are over 50 sculpted pieces of art and over 40 fountains, making the Country Club Plaza also known as an outdoor museum. 
Kansas City Market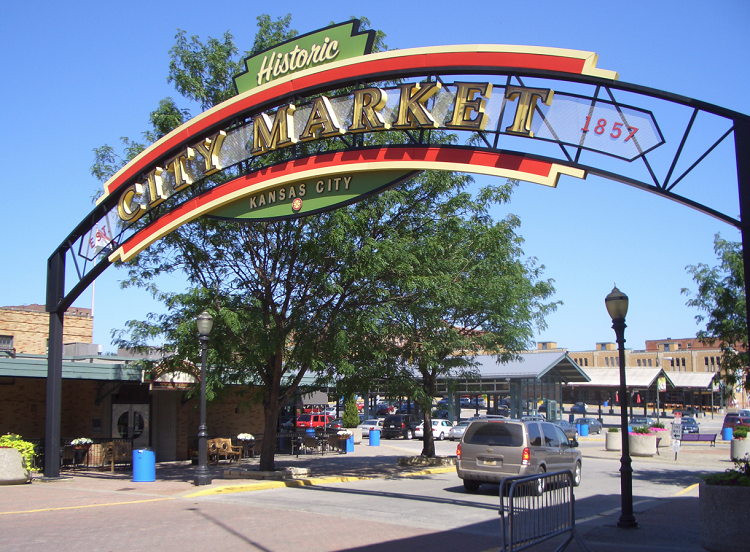 Where: 20 East 5th Street Suite 201, Kansas City, MO 64106
Website: https://thecitymarketkc.org/
Cost: Free Admission, Cost varies
When to go: The Farmer's Market is open April-October Saturdays 7 am-3 pm Sundays 9 am-3 pm and November-March Saturdays and Sundays 9 am-3 pm. Merchant hours vary.
The Kansas City Market offers a variety of merchants and restaurants that offer many unique gifts, home accessories, flowers, specialty foods, and decorations. The region's largest farmer's market is held here on Saturdays and Sundays. Here you will find more than 30 delicious restaurants and interesting shops that are open all year long, such as the Arabia Steamboat Museum. 
In addition, the market offers a great concert lineup and many special events. There is a weekly car show series called the "Art of the Machine" that features vintage, custom, and restored vehicles. On the first Friday of every month, you can join in "Be Part of the Art," which is a local artist showcase and painting class. Be sure to check out their website for more information on the updated events they will be hosting.
FAQs
These are some commonly asked questions regarding the best day trips from Kansas City.
Question: What Cities Are 6 Hours from Kansas City?
Answer: There are many cities within a 6-hour drive from Kansas City. Many popular destinations for day trips are Atchison KS, Marceline MO, Mayetta KS, and Parkville MO.
Question: Is Kansas City Worth Visiting?
Answer: Kansas City has everything from great music, architecture, and history to many fun activities to do and great places to stay. With many great options to choose from, a trip to Kansas City is worth it.
Question: Is Kansas City Safe for Tourists?
Answer: Yes, the tourist and business areas are typically safe during the day and at night. However, it is always a good idea to be aware of your surroundings no matter where you are.
Question: How Did Kansas City End Up in Missouri?
Answer: The founders of the city derived the name from Kansas, also known as "Kaw River" which was originally named for the Kansa Indians. Missouri incorporated the area as the city of Kansas in 1853 and renamed it Kansas City in the year 1889. 
Final Thoughts
All of these places are pretty convenient, but our favorite is the Kansas City Zoo. It is open year-round and is decently priced. The Kansas City Zoo is the perfect place to visit as a couple, as a family, with a friend, or even alone. You won't be disappointed with this best day trip from Kansas City.
Recommended Reads: