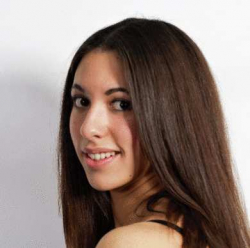 Latest posts by Alice Smith
(see all)
If you are looking for a great place to spend your next vacation, Carson City is the perfect destination. Whether you want to go for a relaxing hike in one of the many beautiful outdoor spaces, explore the area on horseback, or experience some of the rich histories – there is something for everyone.
Located in the state of Nevada, Carson City is its beautiful capital city. With a population of about 56 thousand people, it's one of the smallest capitals in America. Nonetheless, the charming town has both historical and natural attractions that are worth exploring. In fact, Carson City has so much to offer in the form of entertainment, natural beauty, and history.
If you are thinking about visiting the city soon but aren't sure when is the best time or how long you need to stay there, then this blog post will help! We'll talk about what season you should go for the best weather, where some good places are that are worth checking out while you're there, and more.
How do you get to Carson City?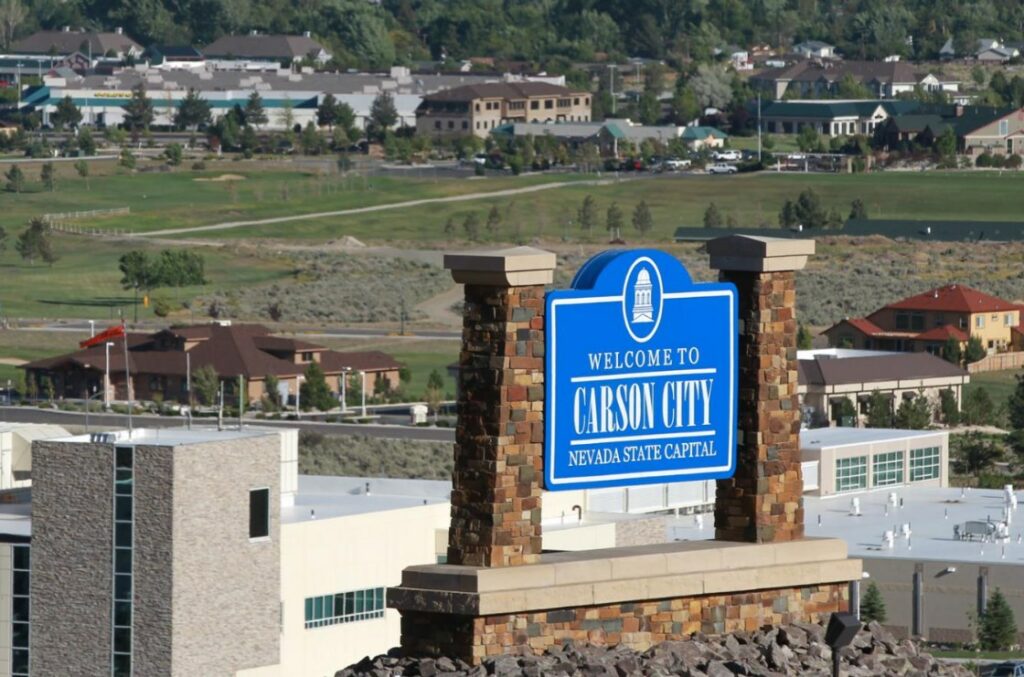 Carson City is just a few hours away from the big cities of Reno and Las Vegas, so it's very easy to get there! The city is located in the eastern foothills of the Sierra Nevada, about 15 miles east of Lake Tahoe and 30 miles south of Reno. Beautiful mountains surround the picturesque area, so adding it to a US road trip will really make for a pretty drive!
How many days do you need in Carson City?
On average, I recommend spending at least 2, and maybe 3 days in Nevada's capital. There is a lot to see and do in the area, and it's always best to take your time when you're traveling to somewhere new.
If your schedule is really tight or you just want a short trip, then one day can be enough. But it's much better to turn your trip into a long weekend to get the most out of the area.
What is the best time to visit Carson City?
The best time to visit Carson City depends on what you want to do there. The spring and summer months are when the weather is most pleasant, with long days of sunshine. But, it can get very hot from July through August.
If you want to go skiing in the areas surrounding Carson City, then the best time to visit is between November and March. During these months, you will find snowy peaks and lots of winter activities to enjoy!
If you want warmth but not too hot, then April and May are great months. The weather is very pleasant, and the spring flowers will be in full bloom. There's plenty to do outside during these times, but it isn't too hot or crowded like summer months can get.​​​
But, bear in mind that the weather can be unpredictable in this area, so make sure you bring layers for any kind of day or nighttime activities.
What are the best things to do in Carson City?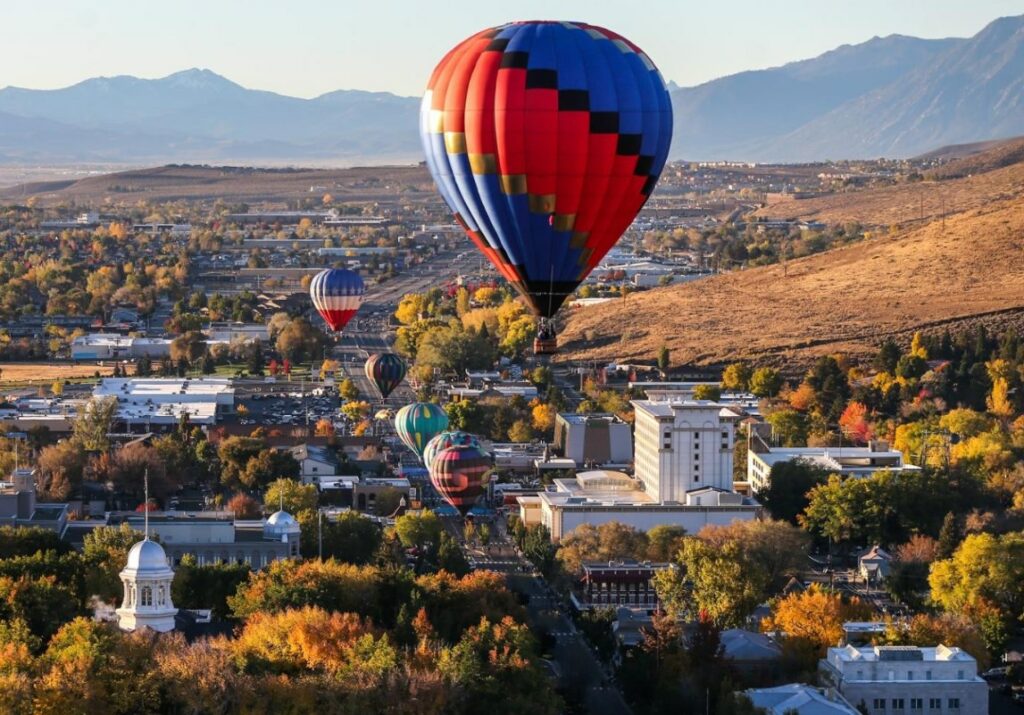 So, what are the best things to do in Carson City? The city is full of fascinating attractions that are interesting for both adults and kids. There's a lot on offer, so it really depends on what you're looking for!
However, here are the best fifteen things to do in Carson City, Nevada:
Nevada State Museum
Nevada State Museum is a must-visit for anyone interested in state history and culture from Nevada's past. Located in downtown Carson City, it has a great selection of exhibits from the prehistoric age and dinosaur fossils and archaeological discoveries from Nevada's Native American tribes.
The museum also features extensive dioramas that show what life was like for settlers during different eras in Carson City's past. There are plenty of interactive displays to keep both kids and adults entertained, including the former Carson City Mint building where coins were made, the fascinating USS Nevada Battleship, and the creepy underground mine exhibit.
Admission is $10 per adult and free for children who are 17 and under and members. The museum is open from 8:30 am to 4:30 pm Wednesday through Saturday.
Nevada State Railroad Museum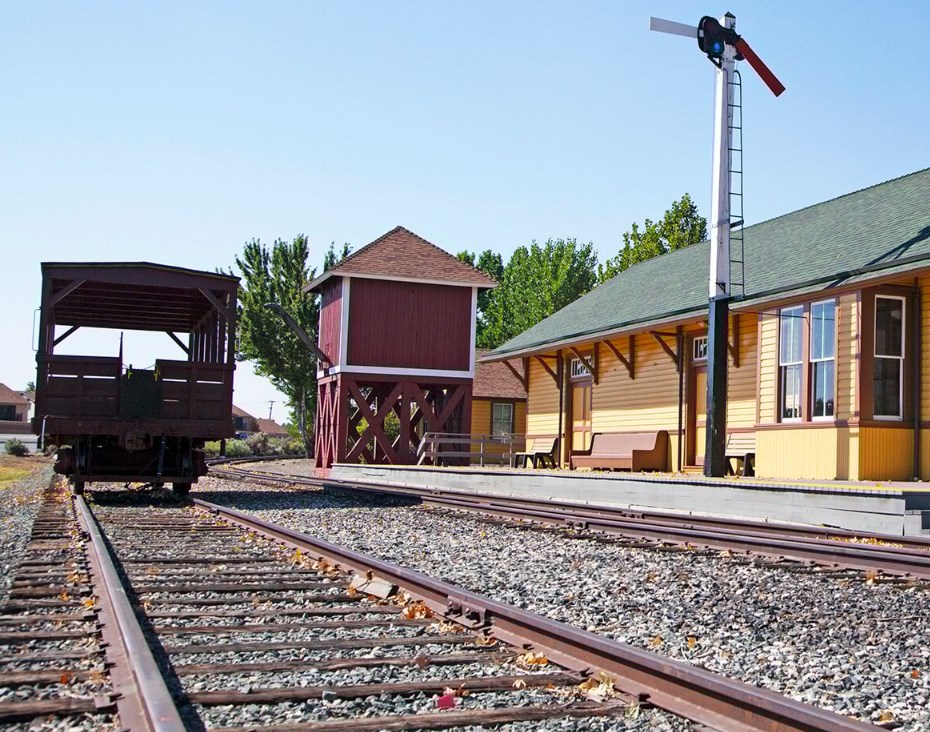 The Nevada State Railroad Museum is another great place to visit for history lovers. Located on the historic Carson & Tahoe Eastern Railway, it has a huge collection of museum pieces, including railroad cars used in Nevada's past and present!
The popular attraction also showcases some interesting regional mining equipment that was found throughout different areas of Nevada. You will also have the chance to see a fascinating collection of locomotives and railroad cars that were operated by the historic Nevada Central Railroad.
There are plenty of hands-on activities and displays that kids will enjoy, including a handcar and train rides which take around five minutes. The organization holds a symposium on railroad history each year, as well as a number of other special events.
Open from 9 am until 4:30 pm Thursday to Monday, admission is once again free to members and under 17s. Adults will need to pay an $8 entrance fee.
Nevada State Capitol Building
The capital building of Carson City has been home to Nevada's government since 1905. Located at 101 North Carson Street, the beautiful historic landmark was constructed between 1869 and 1871.
It is surrounded by an expansive park, perfect for peaceful walks. You'll also find various statues, memorials, and buildings for the Nevada Supreme Court on the grounds. The building itself was built in the Neoclassical Italianate style and held a number of interesting works of art and sculptures.
From 8 am to 5 pm, Monday through Friday, the building is often open to the public for self-guided visits throughout the year. You may freely tour the first two stories, which include offices of Nevada government officials. On the second level, pay a visit to Battle Born Hall, which features an outstanding museum that recounts Nevada's colorful history.
Sand Harbour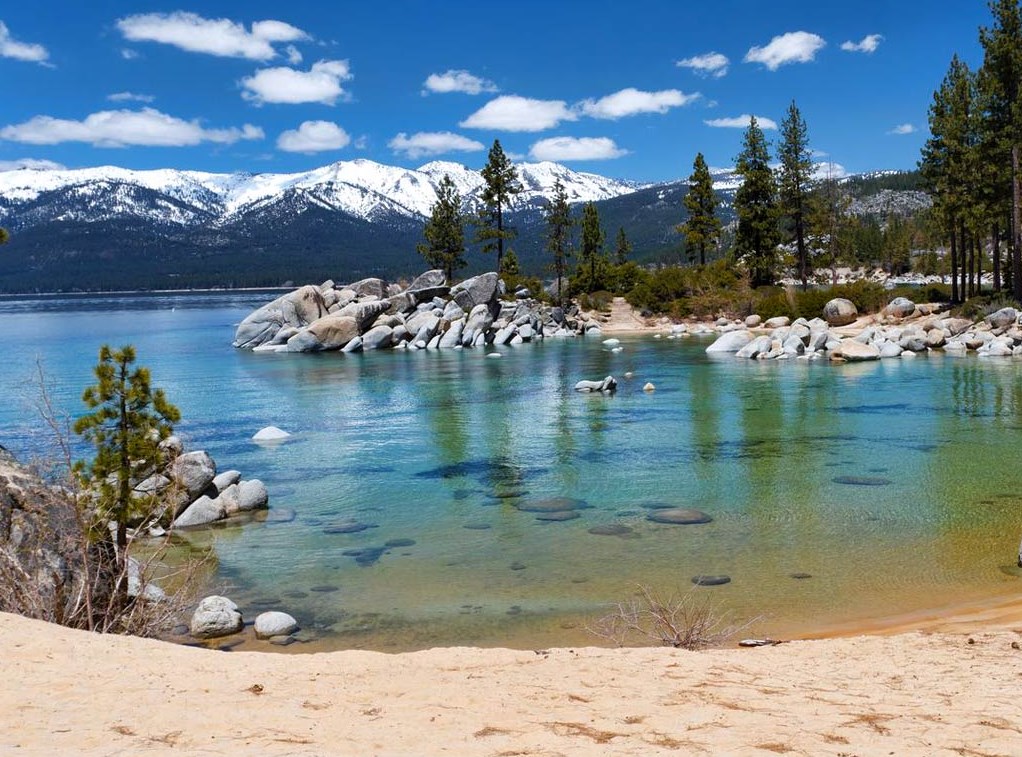 As the largest alpine lake in North America, Sand Harbor is a great spot for Nevada water sports and beach activities. It holds a number of fascinating trails that are perfect for both hiking, biking, and horseback riding.
Located a short, 30-minute drive from the center of Carson City, the popular attraction is in the beautiful Lake Tahoe Nevada State Park. Sand Harbor is a natural wonder with crystal-clear seas, lengthy sandy beaches, rocky coves, shady wooded regions, and breathtaking lake views.
There are places to walk, swim, paddle, kayaking, and scuba diving. There are chances to go out boating on the lake, and if you're not into water activities, you can retreat into the shade of the pine trees for a picnic or barbecue. The sandy beach is also a great place to relax and catch the sun during the summer months.
Carson Nugget
If you're a fan of gambling, then you'll love the Carson Nugget. It's a popular Casino and Hotel in Carson City with hundreds of slot machines, gaming tables, two restaurants and cafes, plenty of bars, plus it is also home to the Carson Comedy Club!
Located along Carson Street in the heart of Nevada's capital city, it is within easy access to all major attractions on foot or by car. If you ever decide to stay overnight at one of their first-class suites, you'll be in for a pretty electric night. Large crowds of visitors come from all around the world and throughout Nevada, so you should expect a lively atmosphere!
Mills Park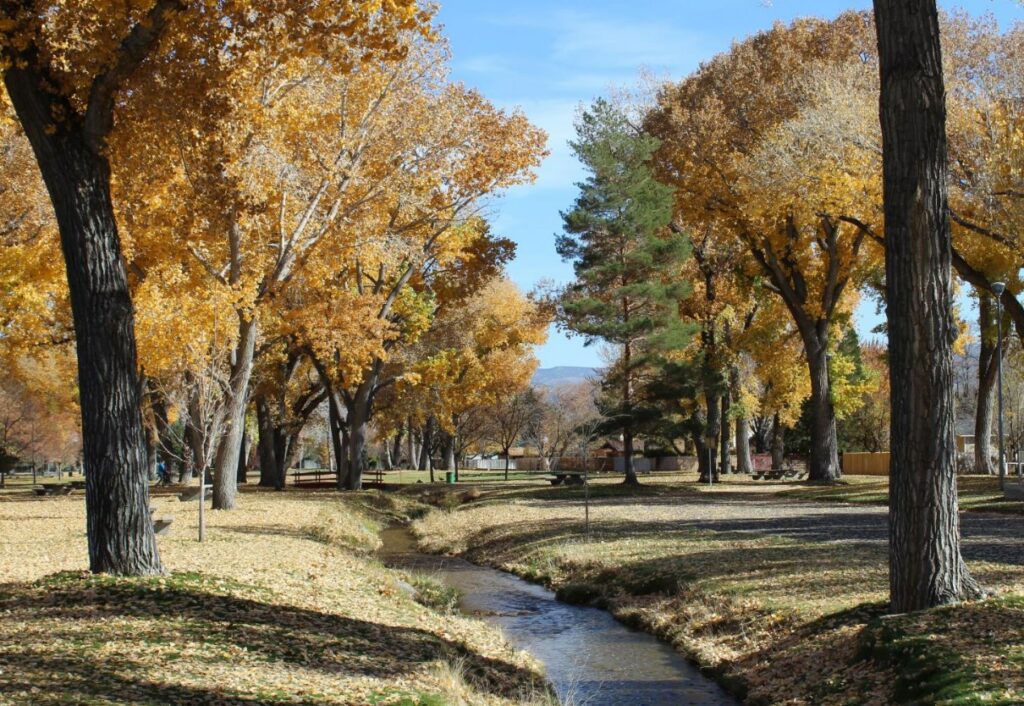 A complete contrast from the lively madness of the Carson Nugget, Mills Park is a quiet, green space that's perfect for relaxation. The park is located adjacent to the Community Center and has lovely tree-lined 51-acre grounds featuring big meadows and walking routes. You'll also find a skatepark, a miniature railroad, volleyball courts, picnic and barbecue areas, and playgrounds so it is suitable for all the family!
Kings Canyon Waterfalls
Located in Kings Canyon National Park, in Nevada, the driest state in the United States, are a number of rare, spectacular waterfalls. Only a 25-minute drive from Carson City, this is the perfect place for outdoor adventurers to visit during spring and summer when Lake Tahoe's weather is at its warmest.
The 30ft waterfalls are the perfect place to spend a day with your family. To access the waterfalls, there is an easy, scenic trail that's only about a 0.75-mile round-trip. It takes around 45 minutes to complete. But it's worth it as the waterfall is beautiful and the trail offers great views of Kings Canyon and its surrounding mountains.
Nevada Children's Museum 
The Nevada Children's Museum is a colorful museum dedicated to the value of play and how children may explore, create, imagine, and learn through play. The entire museum consists of five interactive play zones, which are all designed specifically for different age groups.
There are plenty of hands-on exhibits that encourage learning through fun and adventure! Some great examples include an art room, sing-a-long sessions, and storytime.
The entire museum is dedicated to strengthening a child's creativity through play and to building an understanding of their world. It exposes children to the magic of art, science, and skills that can be utilized in their daily lives.
All exhibits are very colorful with many interactive elements, which makes the museum perfect for children! It also has plenty to offer parents as well since they can learn alongside their kids within each zone. The Nevada Children's Museum is open from Tuesday to Saturday, 10 am to 4 pm. Adults and under 2s are free to enter, while children between 2 and 18 years old are $10 each.
Visit Lake Tahoe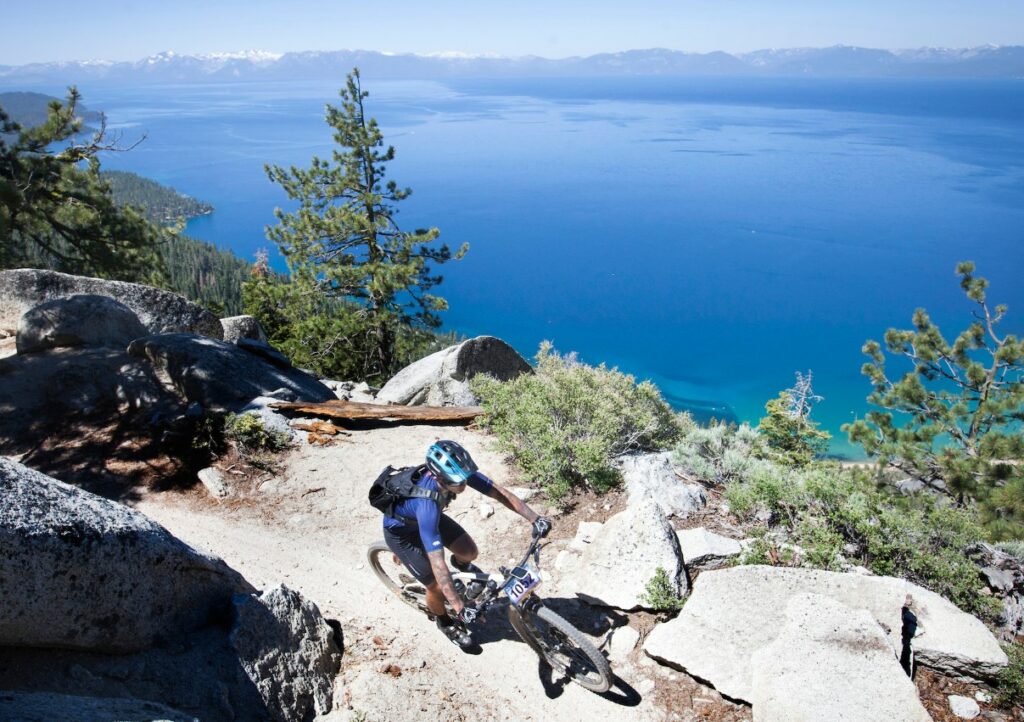 Lake Tahoe is the largest alpine lake in North America and is located at the border of California and Nevada. It's one of the world's most beautiful lakes, offering pristine mountain views with its crystal-clear blue waters, which are perfect for both swimming and fishing.
Two visitors centers offer great information about Lake Tahoe, including what to do and where to go. Both offer a wealth of information about how you can explore the lake, including hiking trails, bike rentals, boat tours, kayaking adventures, and more. They also offer plenty of information about how to get around the lake by foot, car, or boat.
Lake Tahoe is perfect for outdoor enthusiasts as there are so many great ways to discover it! You can enjoy activities such as swimming in its warm waters, fishing on one of the beaches near Emerald Bay State Park (which is a great place to visit all year round), and hiking around the surrounding mountains. It's also ideal for photographers, purely because it's such a stunningly beautiful place.
Hang Gliding Tahoe
For one of the most adrenaline-inducing activities on the lake, Hang Gliding Tahoe offers hang-gliding experiences above the pristine waters. It's the perfect place to experience a tandem flight with an instructor as there are many different launch points around Lake Tahoe.
The guided hang gliding tours soar over Lake Tahoe in a powered hang glider trike. With the rugged Sierra Nevada mountains as a backdrop, you'll have spectacular bird's eye views of the lake.
Hang Gliding Tahoe allows you to fly as high as you want into the air (depending on the weather conditions), and it's easily one of the best things to do in Carson City. Bur bear in mind that it's best to book in advance as they have limited spaces for each flight time slot, and it can get quite busy during peak season.
Brewery Arts Center
Carson City's Brewery Arts Center is an excellent place to discover your inner artist and get creative. It contains three performance spaces: an art gallery, artisan shop, painting studios and workshops for artists, classrooms, and the Nevada Artist Association administration offices.
The Brewery Arts Center is perfect for artists of any skill level. It offers classes that range from beginner to advanced levels in all disciplines, including acting, dance, music, visual arts, and more.
There are plenty of different shows you can attend, and it's a vibrant place for performances throughout the year! The museum's mission is to provide the community with a place where they may discover their artistic side while learning about art history. It also includes works by local and regional artists in a variety of styles. The diverse multi-generational and multi-cultural community arts and culture center is open to the public for lessons and performances.
Skunk Harbour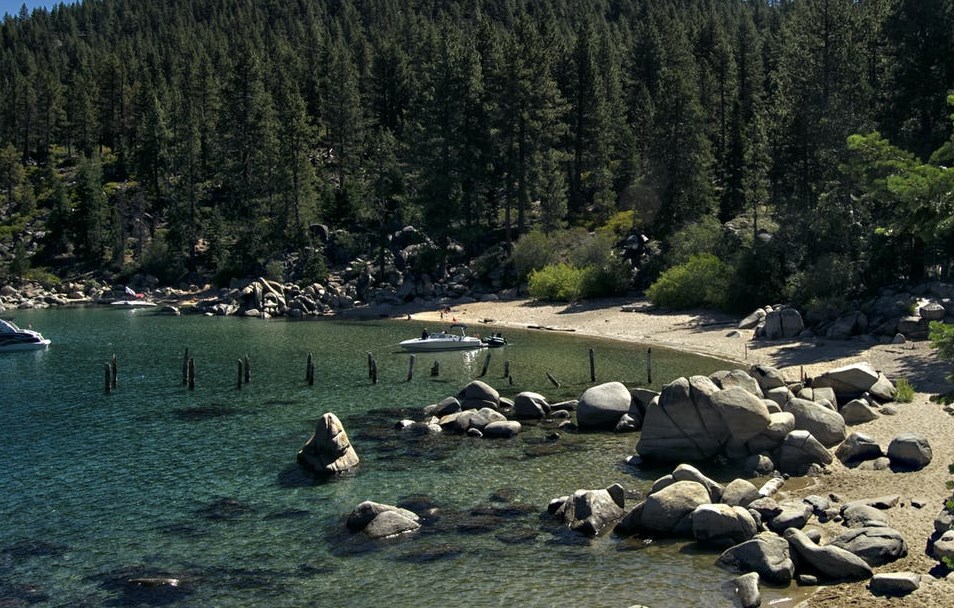 One of the hidden gems of Carson City, Skunk Harbour is an incredibly scenic little cove that's perfect for having a picnic and sunbathing. It's also great for boating as it has moorings nearby, but you can also bring your own boat to the mooring buoys, which are free of charge.
Located on the southern end of the East Shore of Lake Tahoe, the path to Skunk Harbour is a 1.5-mile trek through a mixed conifer forest with filtered views of Lake Tahoe on the way. The trailhead is situated 2.4 miles north of the junction of Nevada State Route 28 – it's quite tricky to find if you don't know where it is, but the beauty of this hike makes it well worth it.
Whilst at Skunk Harbor, you can also enjoy a picnic as there are lots of great places to sit and eat. The area is incredibly scenic, with crystal-clear water and surrounding mountains making for some breathtaking views.
Jack C. Davis Observatory
The Jack C. Davis Observatory is a great place to visit if you're an astronomy enthusiast or just love stargazing in general! It's an astrology and astronomy institute located in Carson City at the Western Nevada College.
The observatory contains three telescopes, two of which are 0.4 m reflecting telescopes and one 0.25m reflector that is equipped with a spectrograph. All three of them have built-in cameras, so visitors can enjoy the magical sights that have been taken with the telescopes with their own eyes.
The Jack C. Davis Observatory is open between 7 pm and 10 pm on Saturdays, making it a great place to explore in the evening on your next trip to Carson City! They also have free star parties on the second and fourth Saturdays of each month, beginning at 7:30 pm throughout the year.
It's great for families as you can enjoy stargazing together whilst learning about astronomy – it's also an incredibly romantic date idea too!
Red's Old 395 Grill Restaurant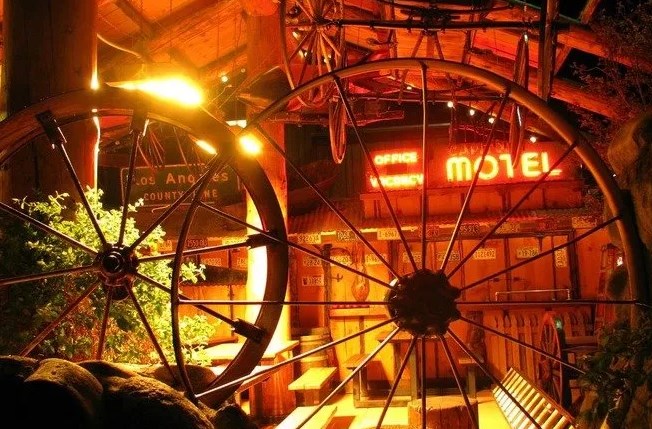 For a classic taste of delicious American cuisine, check out Red's Old 395 Grill! They're open all day, every day, serving lunch and dinner. The inside décor has a classic American feel with lots of old-school memorabilia dotted around for you to look at as you dine.
But the best part, of course, is the menu.
Steaks, shellfish, burgers and fries, fresh salads, fried baskets of chicken wings and shrimp, and delicious desserts are just a few of our favorites. Their menu is huge and has everything from prime hand-cut steaks, thick ribs and spicy buffalo wings. They also have a wonderful selection of beverages, including freshly prepared shakes and an outstanding variety of over 100 international beers.
If that wasn't enough, they also offer special nights throughout the week, such as steak night and happy hour. There really is something for everyone, plus the prices are affordable too.
Dayton State Park
Dayton State Park is a great place to visit if you're looking for an outdoor adventure. The park is in Dayton, Virginia, on the banks of the Carson River, near the foot of the Virginia Range. The 152-acre state park and public recreation area is located 12 miles east of Carson City.
The park is divided into two parts by US Route 50, with the lower and upper sections, each with its own distinct characteristics and features. Each section offers lots of opportunities for hiking, biking, and horseback riding in the summer months – just watch out for the mosquitos! However, the lower part has much better walking trails along the banks of the river, while the upper portion is home to the Rock Point Stamp Mill, a relic of Dayton's mining glory days.
There are also picnic areas with barbecues available, so bring your own firewood and plan a trip out here with your friends and family.
The park isn't just limited to the summertime either – it's open all year round too! In autumn, you can go for an invigorating walk through the forests as they change color before winter sets in. Once the snow starts falling, it becomes a perfect place for cross-country skiing or to go snowshoeing!
Top Things to do in Carson City Q and A:
Question: What is very popular in Carson City?
Answer: The Nevada Railway Museum is very popular in Carson City and Red's Old 395 Grill Restaurant and Dayton State Park, which are all fantastic places to visit!
Question: What is there to do in downtown Carson City?
Answer: In downtown Carson City, you'll find the Nevada State Museum, which is a great option for those who love history. The State Capitol, a thriving arts and culture scene, distinct shopping and antiquing, and Nevada-style gaming and casinos are all worth seeing.
Question: What is Carson City known for?
Answer: Carson City is known for its rich mining history. The discovery of gold and silver on the nearby Comstock Lode in 1859 led to a boom and rapid growth throughout the area. These days, the city promotes itself as a tourism destination for its numerous outdoor attractions and beautiful scenery. But you can still pay a visit to the old mines if you want to.
Question: Is Carson City safe?
Answer: Yes, Carson City is a fairly safe city! It has a large population of young families and many schools and other facilities that are regarded as some of the finest in the country. Nonetheless, it's not considered one of the safest cities in Nevada, with the crime rate being higher than 56% of the state's cities and towns. But the city still seems fairly safe to walk around, and like many travel destinations, so long as you're sensible, you should be fine.
Question: What is there to do in Carson City?
Answer: You can do various things when visiting Carson City, such as the Nevada State Museum for fascinating history, the Dayton State Park, which offers great hiking trails and cycling trails. There's also the Nevada Museum of Art if that was more your thing. Or perhaps try strolling around the Old Town district with its historical buildings, shops, and cafes.
Question: Is it easy to get around Carson City?
Answer: Getting around in Carson City is fairly straightforward! As the capital of the state, it has a number of highways and major roads that you can take, with the most popular being Highway 50. And if you're looking to get around with public transport, there are also buses available too. Although the bus routes are pretty limited in some areas, you might have to take a taxi or rent a car if you want to travel further.
Question: What is there to do in Carson City at night?
Answer: At night, you can enjoy an evening of fine dining and entertainment at one of the many casinos in Carson City. You could also try your hand at gambling or hit up a show if you like! The Carson Nugget is a popular place to visit, with its hotel and casino options, but the Casino Fandango is also worth checking out.
Question: How much does it cost to stay in Carson City?
Accommodation in Carson City is very reasonably priced, with a wide range of hotels and motels to choose from. And if you're on a budget, there are also plenty of campgrounds that offer affordable options too! On average, you can expect to pay around £50 per night for a budget hotel and around £100 for something a bit nicer.
Conclusion
Overall, Carson City is worth checking out if you're looking for a fun-filled US trip! It's fairly well placed, being near Reno and the beautiful Lake Tahoe to the west. And it has plenty of trails that are perfect for hiking or cycling too!
While Carson City used to be primarily known as an important mining town, it showcases itself as a beautiful natural landscape with lots of outdoor activities to enjoy. It's also very reasonably priced and has a bunch of fun activities for all the family. It is a great destination for a long weekend or stop on a US road trip.
Recommended reads: