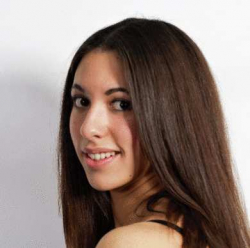 Latest posts by Alice Smith
(see all)
Boston is a city rich in culture, history, and beauty. Boston should be your go-to spot if you're looking to visit the East Coast of America for the first time or just want to experience something new. The rich history of the area makes it one of the top cities to visit in North America.
From bustling streets filled with shops and restaurants to tranquil parks overlooking the Charles River, this beautiful city has plenty of attractions for visitors of all ages. It has historic sites, excellent restaurants, and gorgeous scenery. Furthermore, it's also one of America's oldest cities – which means there are plenty of historical sites to explore! In fact, Boston is one of the most well-known cities in the world, and it oozes charm and character.
But to make the absolute most of your trip to this city, staying in both the right neighborhood and the right accommodation is super important. So, where should you stay during your visit?
In this article, we will be covering the best accommodation options in Boston, as well as some tips on how to make your stay more enjoyable. We'll also give you some insight into what makes Boston such an appealing city for tourists and why it's worth spending time there!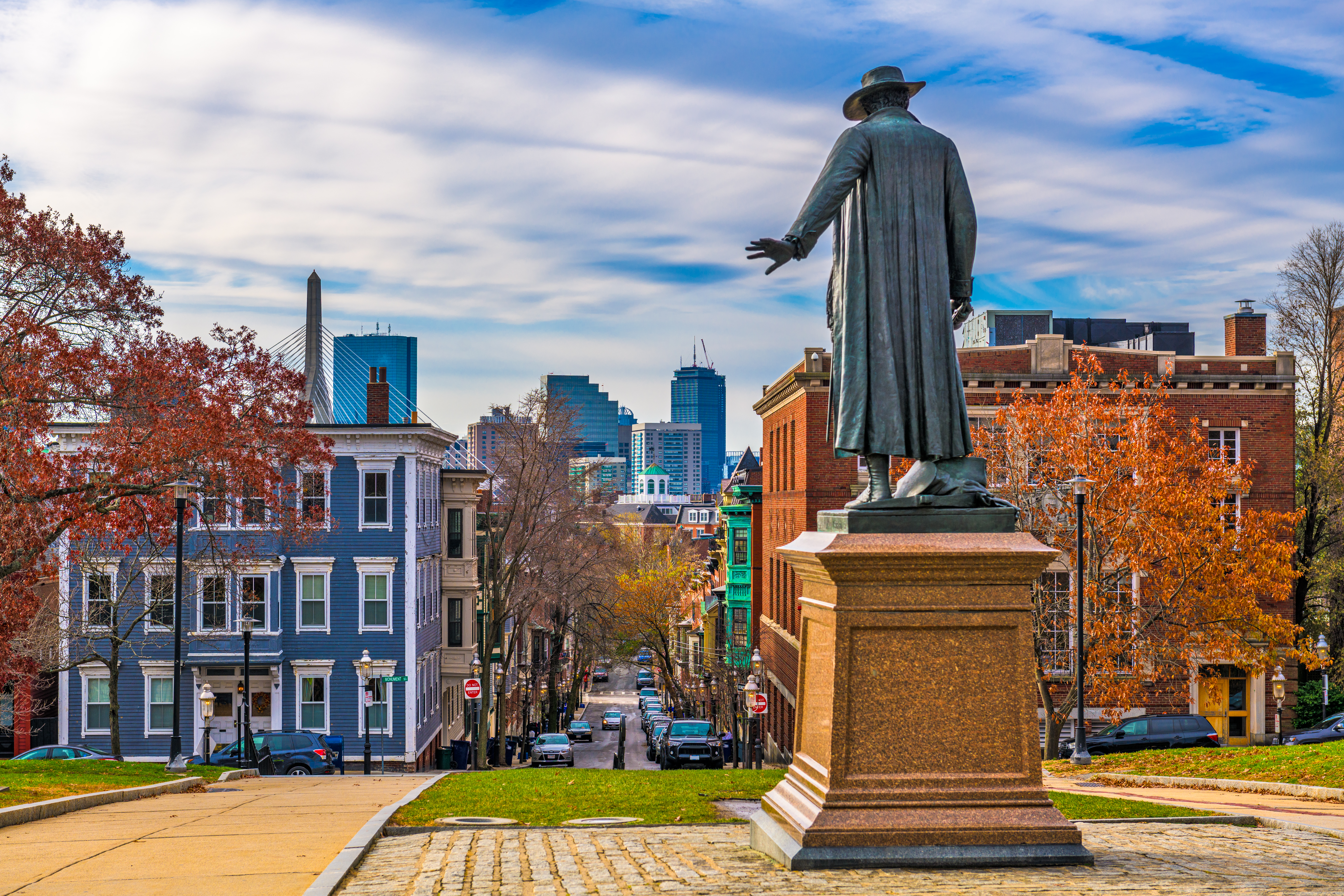 Why Should You Go to Boston?
So, first of all, why should you travel to Boston? This is a question that many people ask themselves before they ook their plane tickets. The answer, however, is simple: the city has something for everyone. Whether you're looking for outdoor activities, fine dining, or nightlife, Boston has it all.
If there's one thing that trumps all of these combined, though, it would have to be the history.
While this may not seem important at first glance—people travel across the world in search of historical artifacts and locations every day—the history in Boston dates back to America's very own Independence Day. The city was the site of several prominent battles, including the Siege of Boston in the late 1770s that was the initial part of the American Revolutionary War.
Boston is an American landmark for this reason alone. However, it has also become a haven for artistic minds throughout history, including artists and musicians from all over the world. People flock to Boston in search of inspiration, and they usually find it.
In addition to this, there are several other things that make Boston an attractive destination for travelers from all over the world. For example:
The city is very walkable—it's one of the best cities for public transport access in America and is super easy to get around without hiring a car.
The city is very safe—you can walk down nearly any street at any time of the day or night and feel perfectly comfortable doing so.
Boston has a variety of transportation options, including buses, trams, trains, taxis, car rentals (for when you want to get out into the surrounding areas), and even bicycles.
The city is very clean—you won't find any litter on the sidewalks or in the parks, everything has its place.
Bostonians are some of the nicest people you will ever meet; they're always willing to lend a hand when needed, whether that's giving directions or opening a door for you.
Boston has some of the best dining and shopping in all of New England. There is no shortage of good food here, and you can find anything from French cuisine to Italian to Japanese; there's something for everyone! And if you don't feel like spending money on food, there are plenty of places to get a cheap meal.
Boston is very well connected—it's easy to find flights, trains, and buses that can take you all around both the US and the rest of the world.
Where Should You Stay in Boston?
Now that we've covered why you should go to Boston let's look at the different types of accommodations you should consider when staying in Boston.
What type of accommodation should I stay in? There are many ways to answer this question, but we'll keep it simple for now: if money is no object and all that matters is convenience—go hotel or resort-style. If you're on a budget and can sacrifice luxury for location—go hostel or AirBnB style.
If Money Is No Object:
There are many five-star resorts that offer first-class service, world-class dining options, and impeccable views of the city. The only downside to this type of accommodation in Boston is that they're usually located outside of the city center. If you want to be close to Fenway Park, shopping on Newbury Street, or anything else in downtown Boston—you'll have to commute via public transit (which isn't too bad).
If Money Is an Object:
Then, I would recommend looking into several different hostels and AirBnBs throughout the city. There are some great places within walking distance of many of Boston's major attractions. However, there are also plenty of hidden gems, and the Downtown area has a good selection of affordable hotels.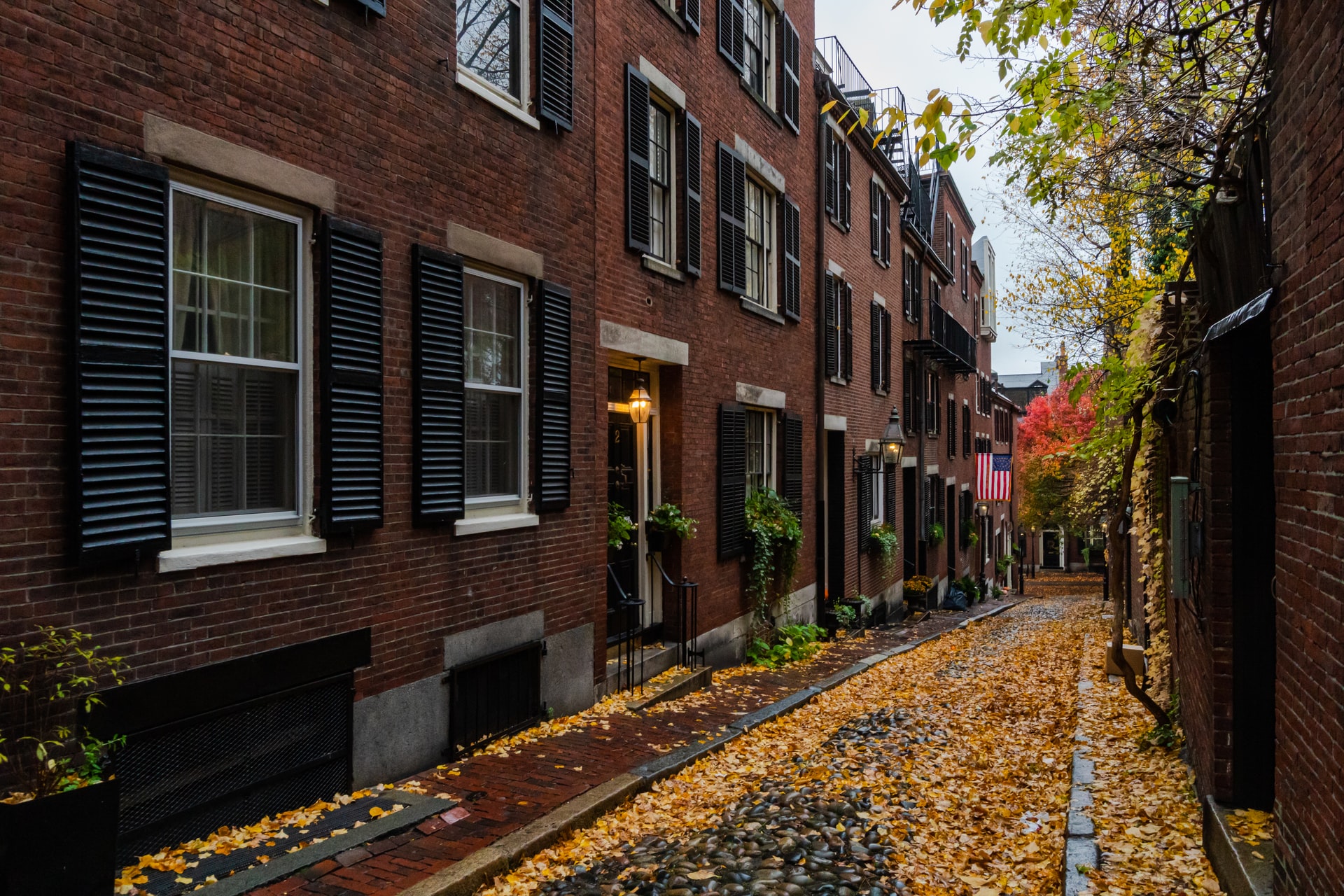 What to Look for When Deciding Where to Stay in Boston?
Nonetheless, wherever you decide to stay, we think you should take these few things into consideration about your accommodation choice.
Proximity to Public Transport
Compared to many destinations in the US, Boston has very good public transport connections, only beaten perhaps by New York City or San Francisco. This means you can get to most of the main attractions (like Fenway Park and Quincy Market) via public transport in a short amount of time and don't end up spending a lot of money on taxis. However, if your nearest public transport stop is miles away, then you kind of lose out on this benefit. So, consider the public transport links when looking for a hotel.
Proximity to Tourist Attractions
Of course, much simpler than staying near to public transport would just be to stay near to the tourist attractions themselves. Locating yourself near to things that you want to visit will make your trip that much more efficient and enjoyable and mean you don't have to spend much time traveling.
Proximity to Nightlife
For those who aren't too keen on spending a whole day inside museums, or simply those who want to get out and about in the evenings, Boston has some pretty great bars and clubs as well. We would recommend staying somewhere near the North End if you'd like to have access to late-night entertainment options nearby. The downside of this is that there are fewer accommodation choices in the area, so it may be harder to find a place during peak season (summertime).
Type of Accommodation
Of course, the type of accommodations is something that will greatly affect the price of your trip as well, so it's definitely something you'll have to think about. Do you want to stay in an apartment or a hostel? Do you want to stay somewhere with a kitchen so that you can cook your own food, or do you prefer to eat out at restaurants all the time? Do you mind staying in a super basic chain hotel (like Ibis) because you'll only be there to sleep? These are all things that are worth considering.
Room Size
When booking accommodation, it's important to look into what type of room, apartment, or house you'll be staying in. Make sure that if there are enough beds for everyone who's going and that they're large enough or the right type of bed (for example, twin beds will probably not be good for sharing between two people). When it comes to Airbnbs or apartments, take note of how many rooms are included and whether this means renting an entire apartment or just one bedroom—you may find yourself paying more than you need to! When it comes to hotel rooms, look at how large or small the room is, as things can get uncomfortable when they're too cramped.
Area of the City
What area of the city do you want to stay in? What are the main attractions nearby, and how far away will you be from them? Consider what's in the area, ease of public transport and whether there are any restaurants nearby. You should also think about whether it would be worth paying more money to stay close to all the actions.
Proximity to Amenities
For some people, staying near a supermarket is essential. For others, they need to be located near restaurants or a beach. Think about the things that are important to you and whether staying close by those amenities will make a difference.
Quality of Accommodation
Of course, the quality of a hotel, Airbnb, or hostel will affect how much you enjoy your stay as well as how much you spend on it. If there's no kitchen available for cooking food, this could mean eating out at restaurants more often than not, which will cost quite a bit more.
Also, think about what facilities are included in the room or apartment itself. For example, do they have free WiFi? A shared bathroom with other guests? It's a good idea to read reviews, look at pictures on a few different websites, and ask friends who have been to Boston before about what they thought of their stay in the city.
Price
Finally, it's important to consider how much money you're going to be paying for your trip. If you can't afford a luxurious hotel or apartment, then don't spend all your savings on one—you'll probably end up having an awful time if that's all you can afford and if you end up spending all your money for the trip on a fancy hotel. After all, do you really want to spend your entire time in the city in a hotel room?
It might also make more sense financially (depending on when and how long you're staying in Boston) just to book a hostel or basic hotel instead. Rooms are generally cheaper than higher-class hotels, but many still offer [private rooms and good amenities like free WiFi, etc.
Of course, this is just a basic rundown of everything you need to know when booking your accommodation for your trip to Boston. Other things like extra fees or hidden costs might apply depending on the kind of place you're looking at staying in (for example, parking if you've driven to the city or hired a car). Make sure that you check all these little details before finalizing anything!
The Best Areas to Stay in Boston
So, without further ado, here are some of the best areas to stay in Boston!
Back Bay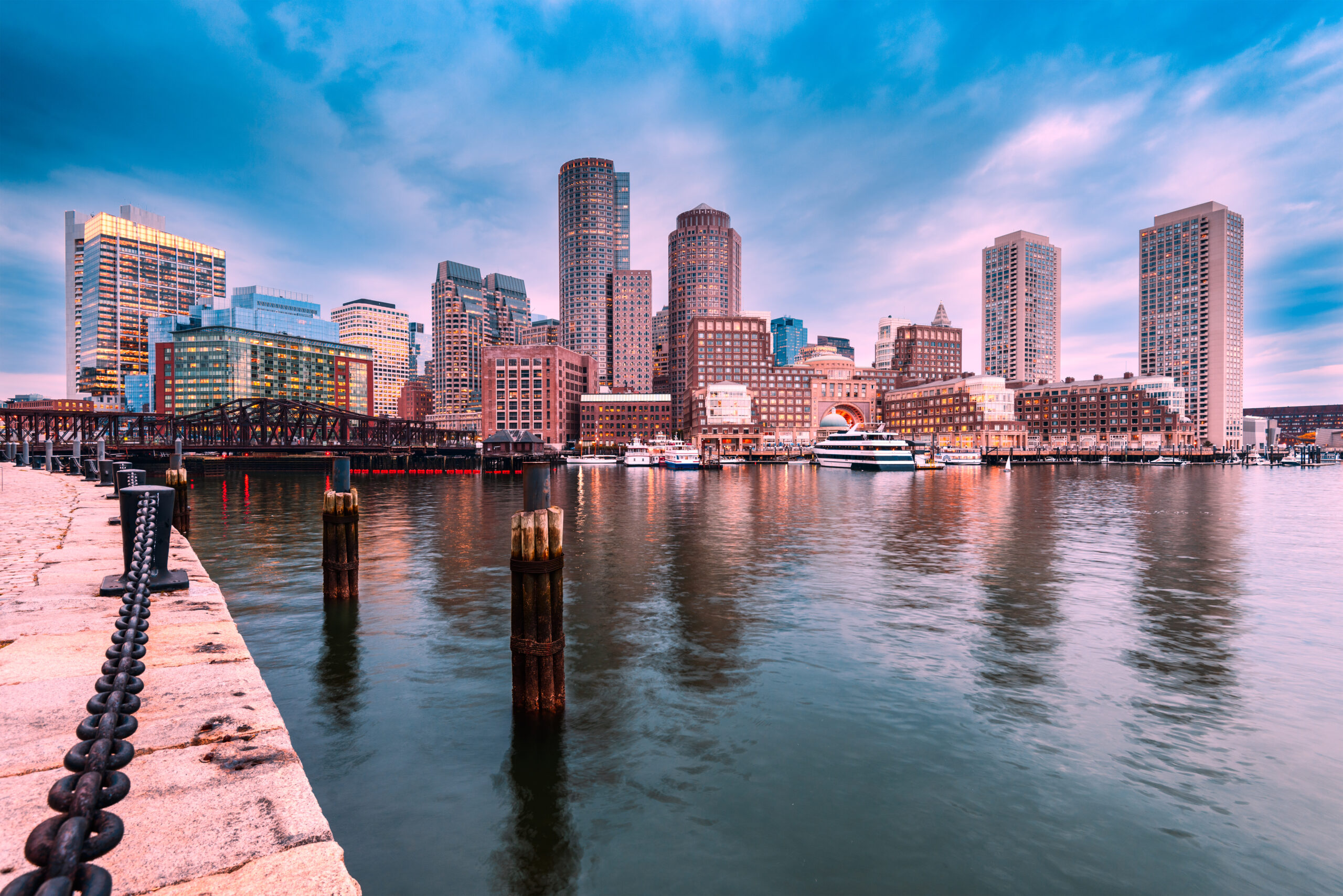 Back Bay is unquestionably the best neighborhood in Boston for first-timers. It's very central, there are tons of shops, and restaurants are located here, as well as public transportation, and it's home to the beautiful Copley Square.
It's one of the most beautiful (and wealthy) areas in town, and it's also a great place to meet new people. There are always lots of tourists in the area, meaning it's easy to find other people to explore with too. If you're looking for a really great experience in Boston, then this is where we'd recommend staying!
Brighton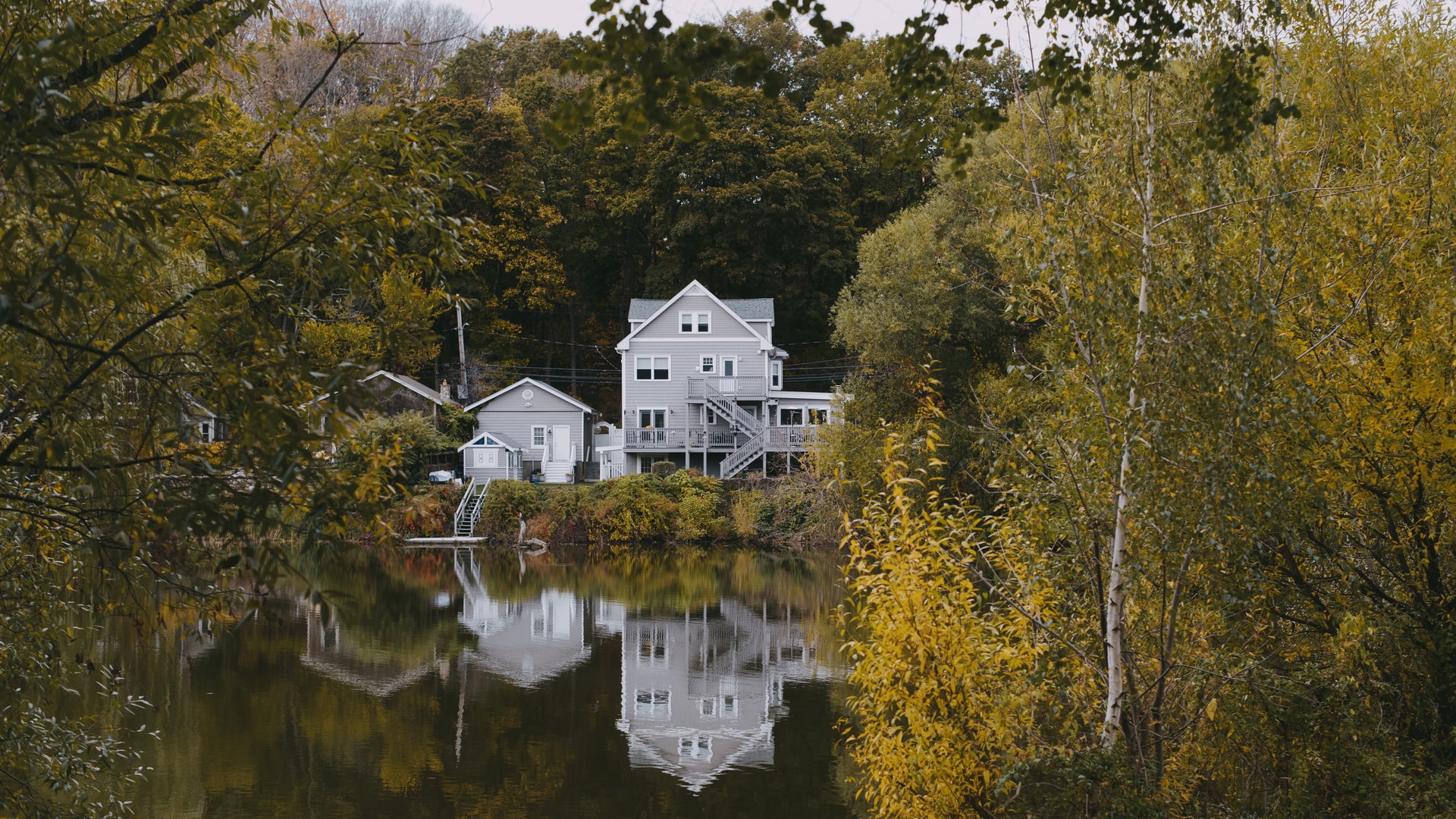 Boston's Brighton is another great neighborhood to stay in. Mainly known for its large student population (especially those attending Boston University). This is a great place to stay if you're looking for cheaper accommodation and want to meet other young travelers. It has a much smaller tourist population than Back Bay.
There aren't many "activities" in this area of town, simply a hip neighborhood to stay in with cheaper nightlife and dining choices than elsewhere. Brighton has tons of character but still offers most things close by which you're likely going to need (shops, restaurants, transportation).
Downtown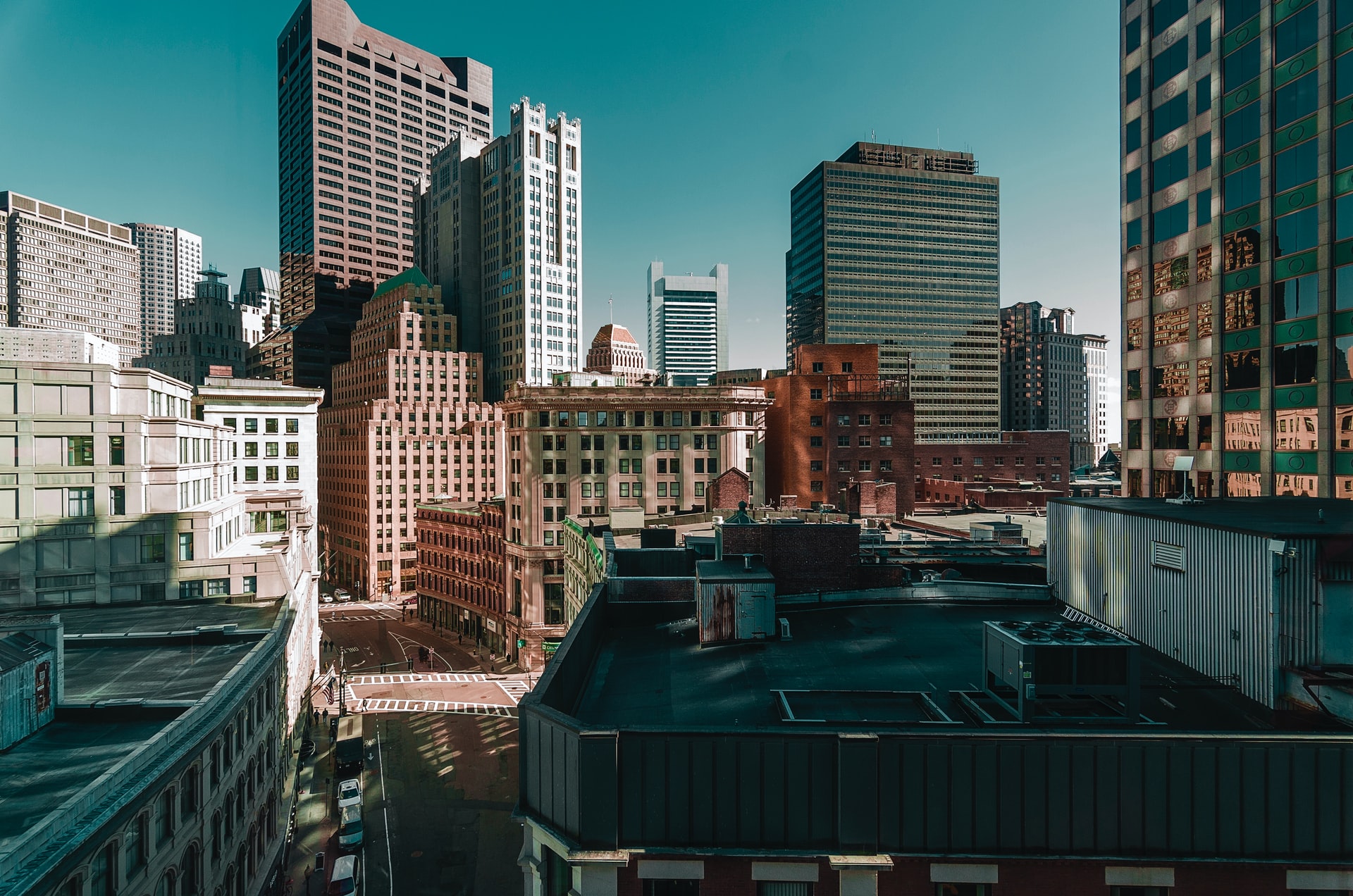 Downtown Boston is another excellent place to stay for first-time visitors. As the commercial and financial center of the state, not only is it perfectly located (you'll be centrally located and can get anywhere quickly), but there are lots of things to do around here too. It's a great choice if you want to explore the city as much as possible!
It's also one of the city's oldest sections, with a labyrinth of cobblestone lanes and historical buildings against the backdrop of towering skyscrapers. It's the perfect combination of modern cocktail bars and restaurants and old-school Boston charm. Plus, it's right next to Chinatown, which is a really interesting neighborhood to explore.
Chinatown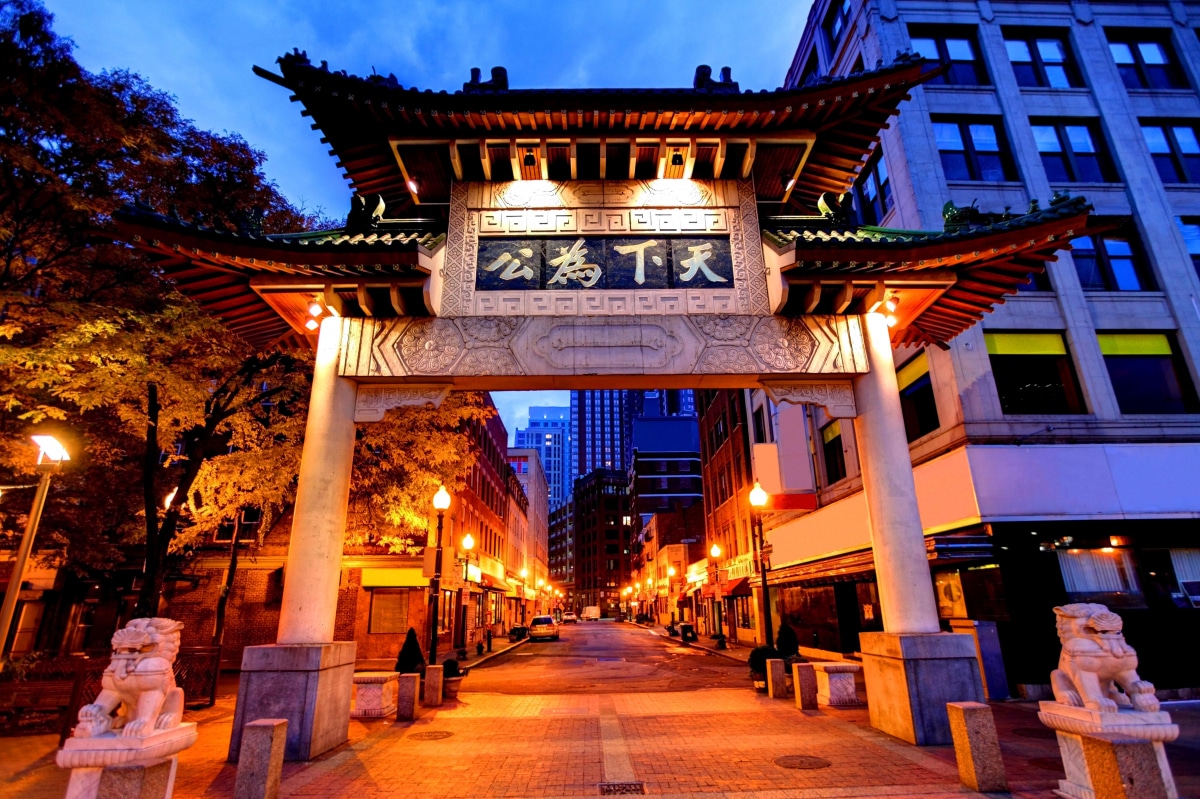 As opposed to staying near Chinatown, you can actually stay in Chinatown itself! This tiny yet colorful heart of the city is a fantastic way to get a real taste of the culture and community — it's not just for visitors. It is also the fourth-largest Chinatown in the United States.
Plus, as with many Chinatown neighborhoods, there are some wonderful restaurants, and tea houses and an old-school feel to the place. It's a really interesting section of town, and a place for cheap eats too!
South End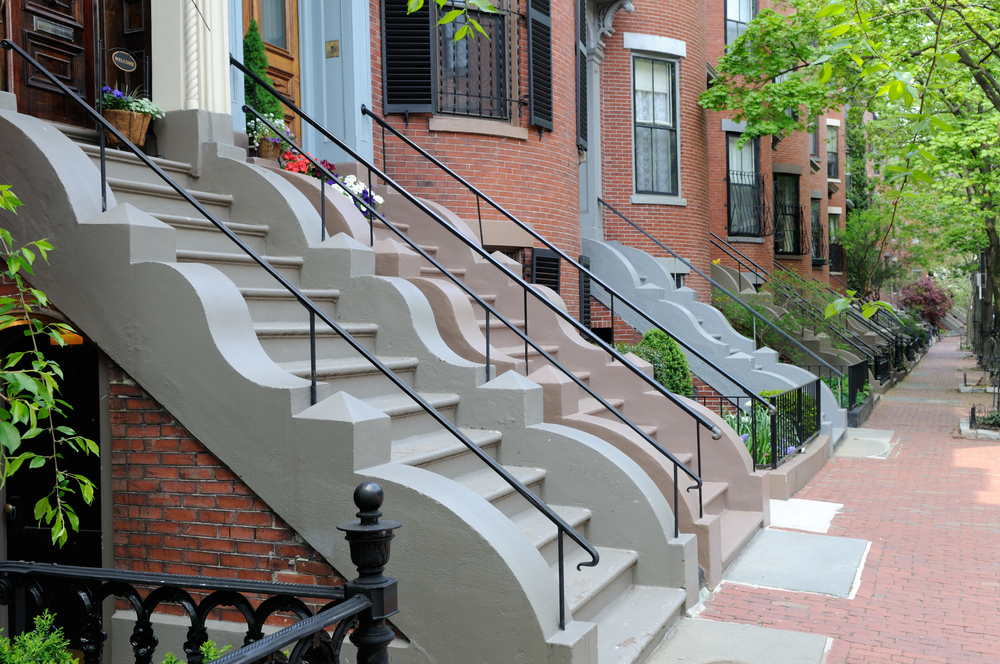 Boston's South End neighborhood is one of the most overlooked and underrated areas of the city. It's much more upmarket than Chinatown, but it still offers good value accommodation and unexpected charm.
This is probably the best area in Boston for young professionals looking to save money when traveling around town. You'll discover some of the city's best restaurants and art galleries here, as well as a fashionable yet comfortable vibe.
Jamaica Plain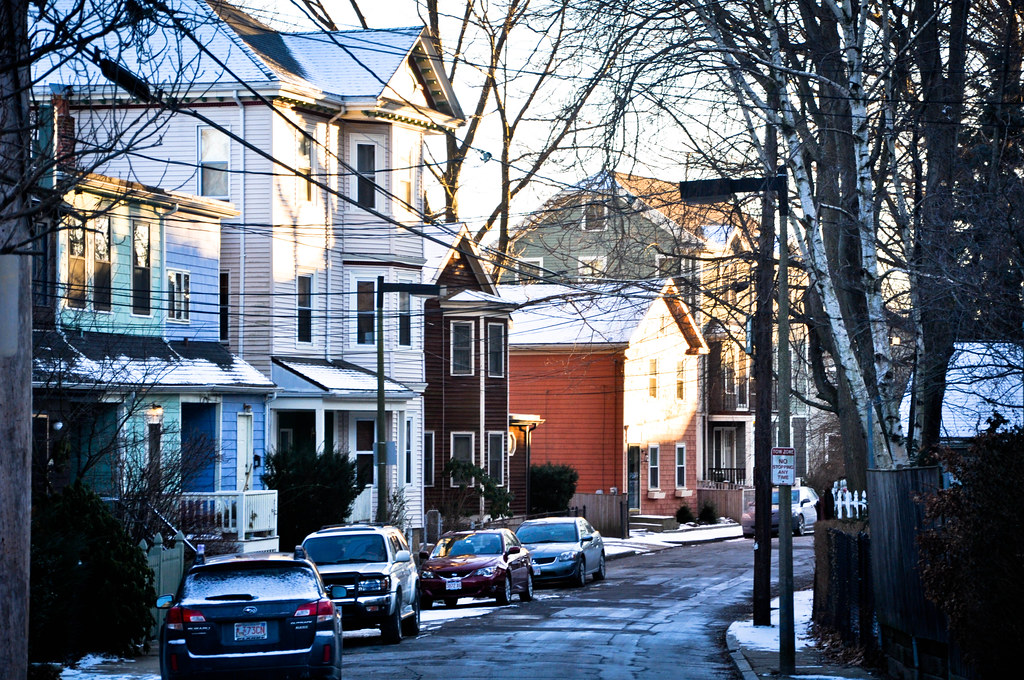 Jamaica Plain is a really great place to stay if you want a more relaxed atmosphere. It's filled with beautiful Victorian homes and has a very artsy vibe, which makes it perfect for anyone who wants something different from traditional city life while still being able to explore the rest of Boston easily!
It's about ten minutes south of the center of town but well worth the trip. Jamaica Plain is a great place to spend your time dining, browsing colorful boutiques, and walking around among the lush trees. It's a very quiet and safe neighborhood too, so perfect for families or people with children.
Fenway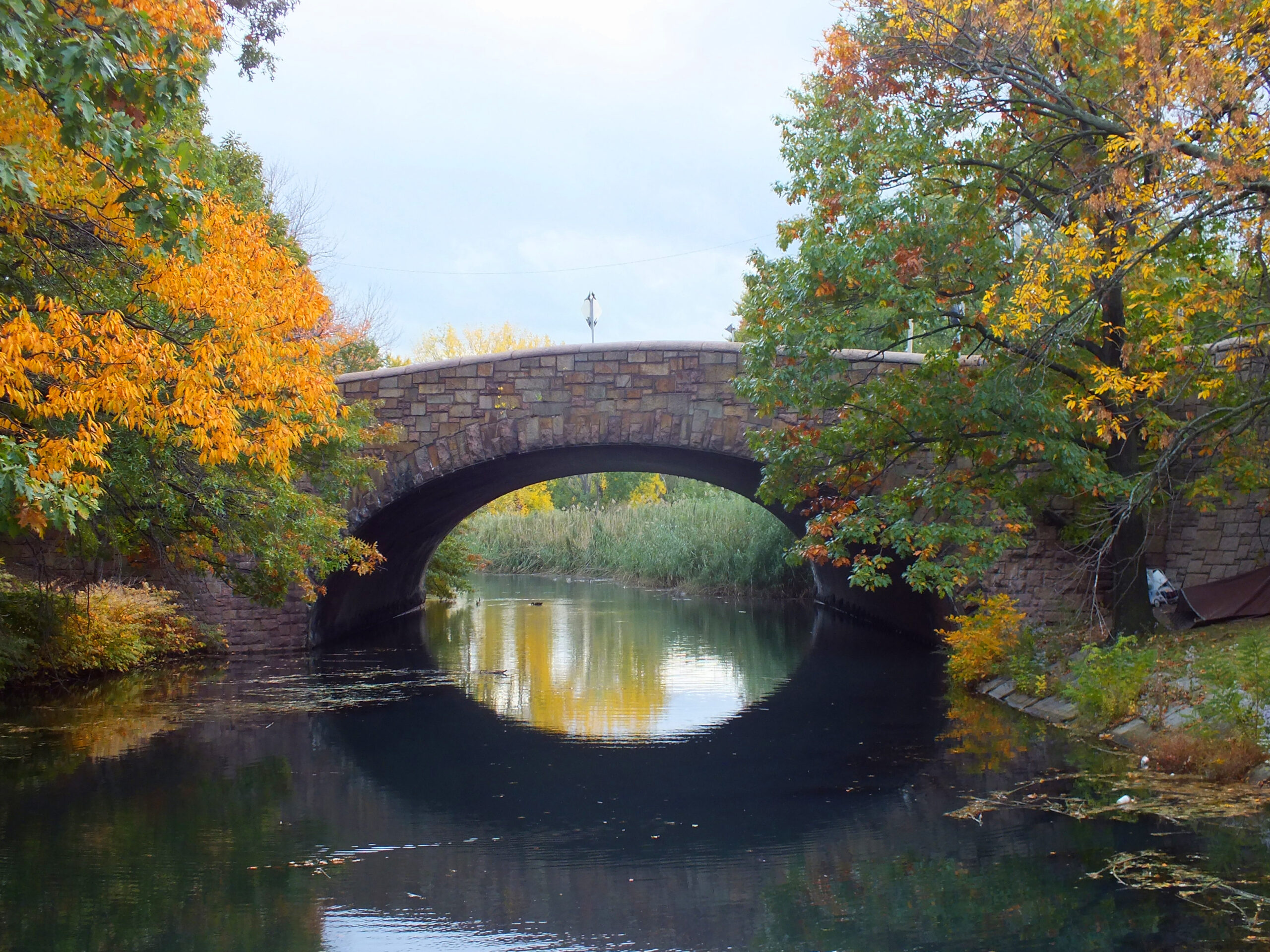 Home to the Red Sox and Fenway Park, Boston's Fenway neighborhood is one of the most picturesque areas in town. This area combines a great location with a really academic, cultural, and historic part of the city that's filled with beautiful buildings.
It's perfect for travelers who are after some incredible nightlife, as there is a great selection of clubs and bars. Also, since you'll be close to Kenmore Square, which has some fantastic museums like the Museum of Fine Arts and Symphony Hall, you'll have quick access to some great things to do.
North End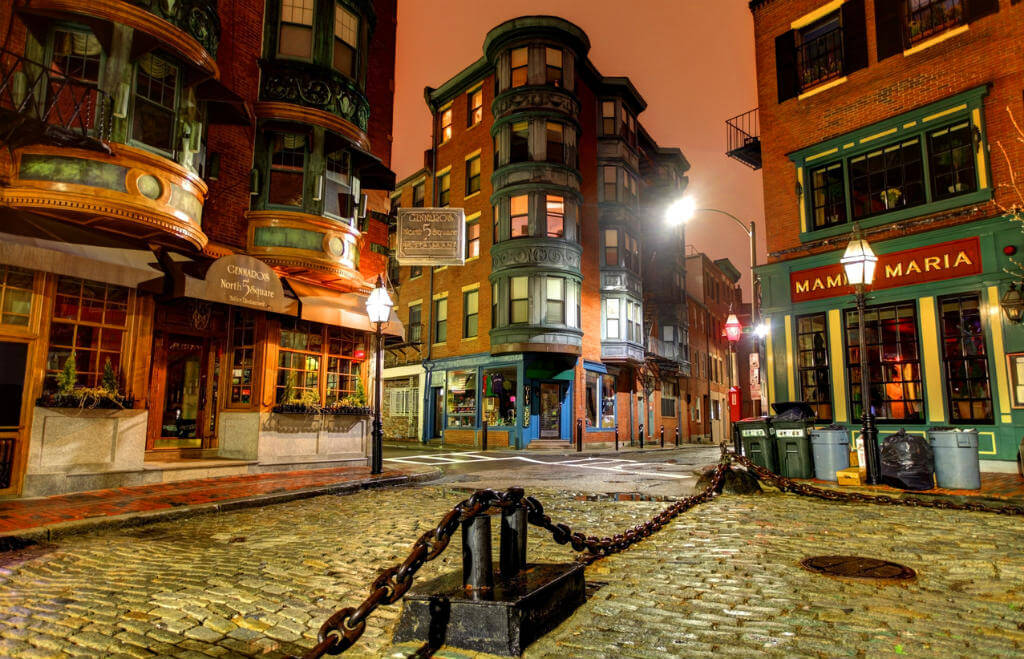 North End is the city's Italian district, and it's a really interesting area to visit. The historical center of the waterfront community is Paul Revere's house, which you can tour during your stay in North End.
It's also one of the best places for authentic Italian cuisine — especially when it comes to pizza! This is because it was here that most Italian immigrants in the nineteenth century settled. In fact, it's even known as Boston's 'Little Italy'!
Cambridge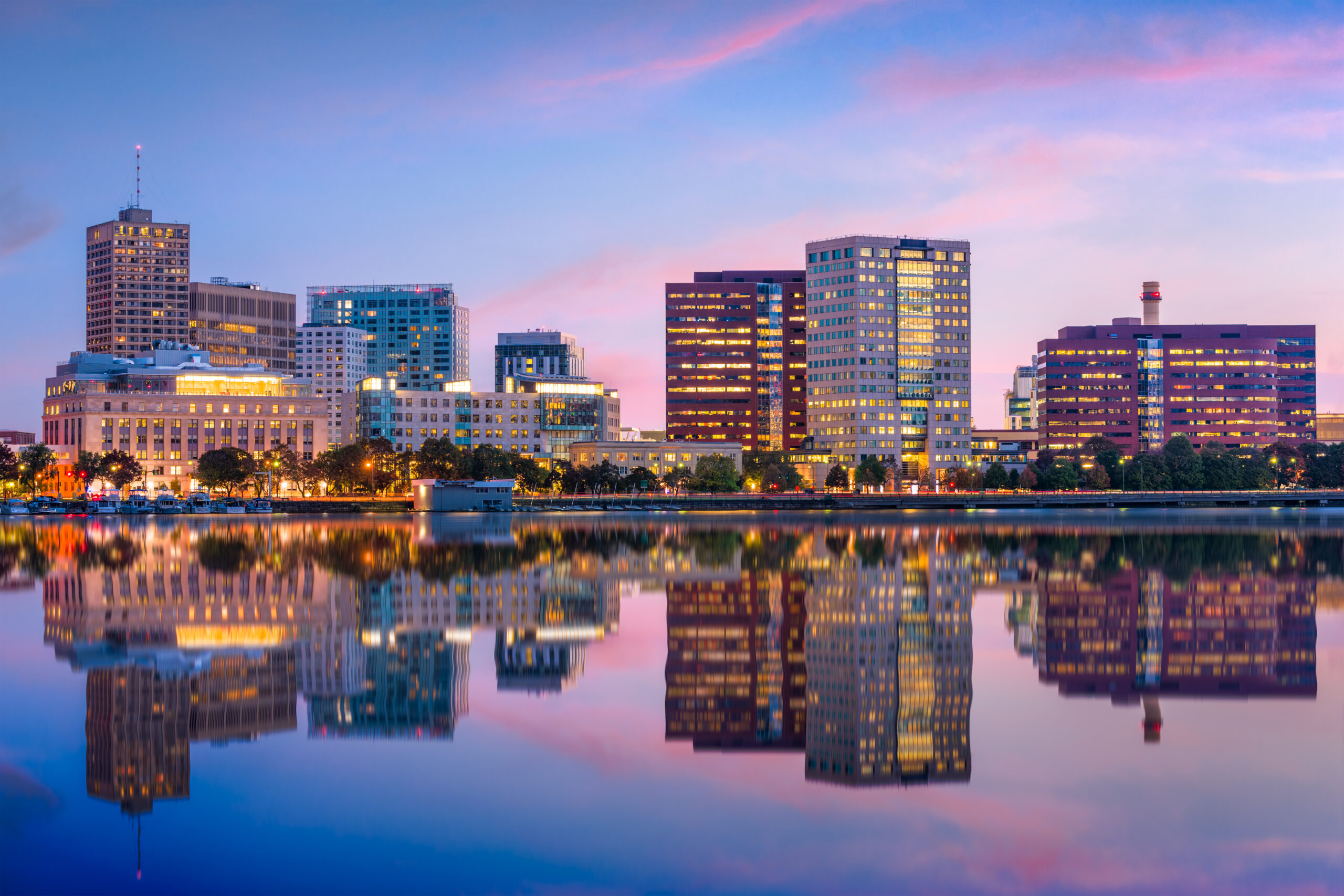 Cambridge is a fascinating city located across the Charles River from Boston. It's also home to the famous Harvard University, and there are lots of things for visitors to do here. This includes strolling through Harvard Yard or visiting another one of America's oldest colleges at Cambridge Rindge & Latin School.
It's a very lively section of town with great shopping and plenty of restaurants to explore. There are also lots of opportunities for those who love the outdoors as it's surrounded by nature. However, there is no shortage of culture either, with a flourishing arts scene, numerous museums, and frequent live music performances. There are also some pretty amazing restaurants.
Seaport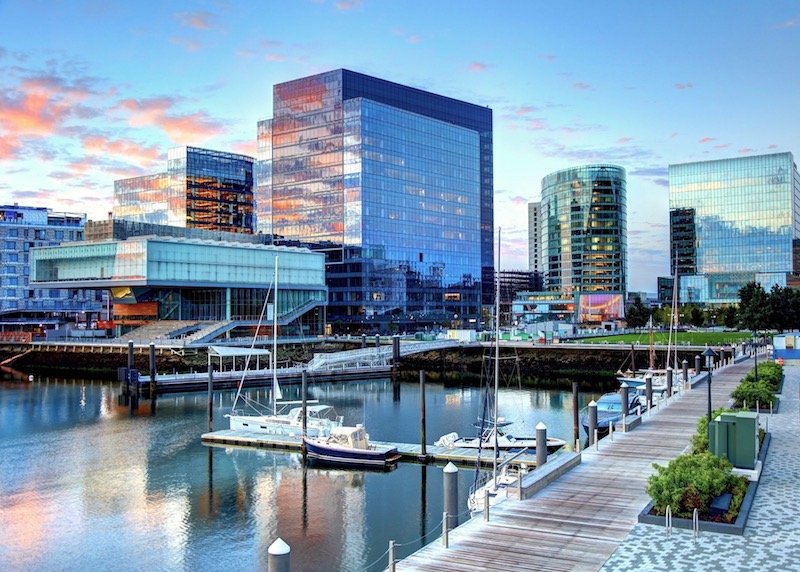 Finally, there's the Seaport district. This is an extremely modern part of town, but it's also fantastic for anyone who wants to stay in a central location while still having easy access to other parts of Boston!
This might be one of the best areas if you're looking for luxury hotels and high-end restaurants. Seaport is also home to some great luxury shopping, including some fantastic designer stores. You'll also have easy access to the city's best attractions, including fascinating museums and beautiful and parks too!
The Best Accommodation to Stay at in Boston
So, now that we've taken a look at some of the best areas to stay in Boston, we should probably talk about which hotels you might want to stay in.
Fortunately, there are lots of great options available whether you're looking for a five-star hotel or an under $100 bed and breakfast. This is our top hotel, hostel, or Airbnb picks for your next visit to Boston:
The Best Hotel in Boston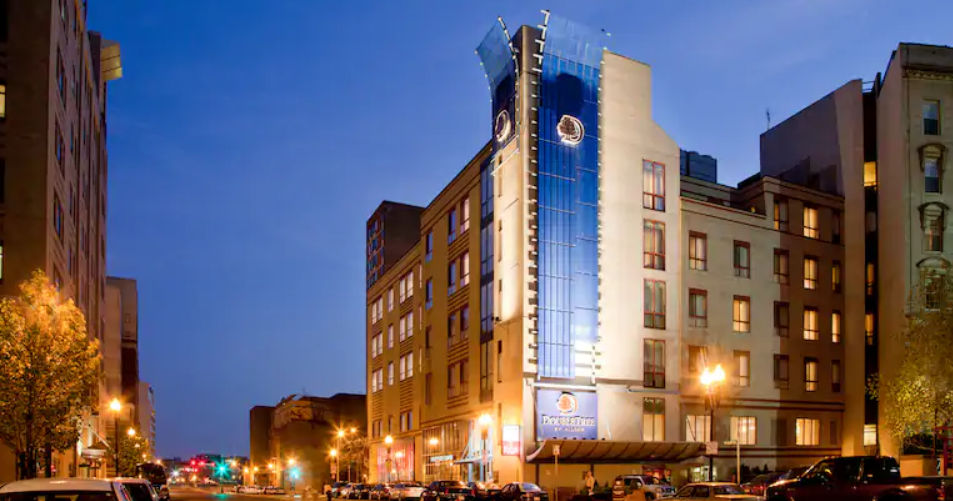 This hotel is located in the Downtown Theatre District of Boston. It's perfect for those who love to explore new areas of town without having to travel too far! You'll have a great location that is close enough that you can easily reach most parts of Boston. Plus, Chinatown is on your doorstep, and Boston Common is only a 5-minute walk away.
The hotel offers simple and modern rooms, as well as personalized services, facilities, and amenities. You can use the adjacent YMCA fitness center for free and the staff members are more than happy to organize tours and book tickets for you to explore the city. Plus, the hotel's on-site gourmet restaurant offers cuisine for breakfast, lunch, and dinner – and breakfast is included in many of the hotel's packages.
The Best Hostel in Boston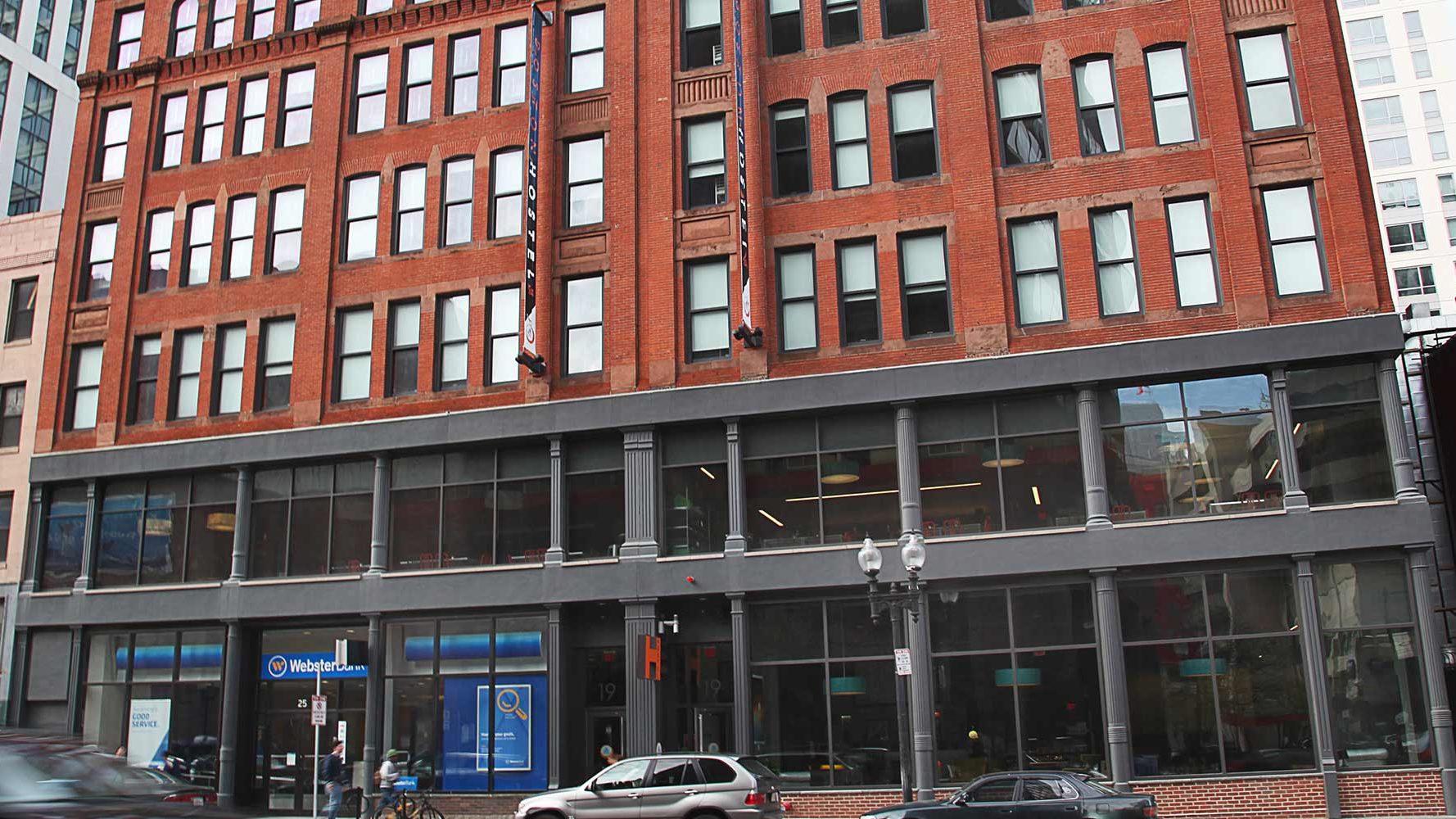 Voted by many travelers as one of the coolest hostels in Boston, HI Boston is located in the central Downtown area. It is conveniently located near public transportation and a 10-15 minute walk from anything in Boston's downtown! It's also one of the cheapest accommodation options available, yet it still has a lot to offer!
For instance, there are lots of great ways for you to meet fellow travelers during your stay here – whether that's at their pub crawls or game nights. The hostel often offers live music and other entertainment too.
There is a kitchen for you to cook your own meals, while the communal areas – which include a pool room and communal working space – and are perfect if you want to relax after exploring all day! You'll also get free access to their lounge area with computers and printers plus WiFi throughout the building.
The Best Airbnb in Boston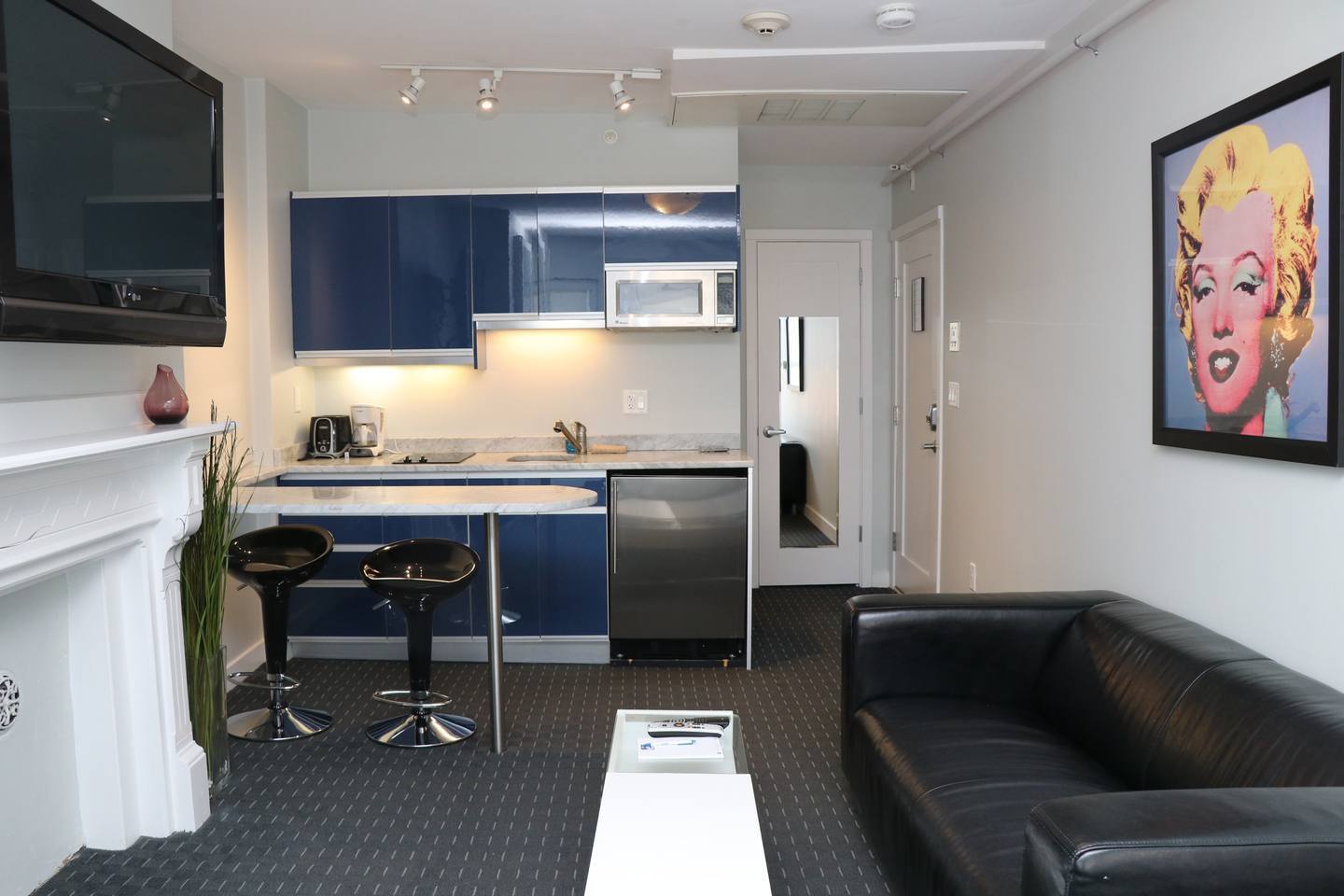 Located in the Back Bay area of Boston, this is a stylish and comfortable private studio apartment on the 4th floor. It's in a fantastic area and ideal for people on holiday or business.
The apartment features a 42′ Plasma TV, WiFi, utilities, an open-plan living space with a kitchenette, and a living room, and a queen bed. It also has a private balcony and is perfect for public transport connections as it's just a 5-minute walk to Copley station.
The apartment is recently renovated and designed for comfort and style – with no detail spared! You will find everything you need here, including all the amenities of your home in a convenient location in central Boston.
FAQs
Question: What area should you stay in Boston?
Answer: There are many great areas where you can stay in Boston. If you're visiting Boyou'reor the first time, then Back Bay is a great option. It's close to mostIt'sthe attractions and offers a good range of places to eat. However, you could also stay in Chinatown if that appeals more!

If you want a slightly cheaper option (though still with lots on offer) then downtown is the best place for you. It's still an ideaIt'scation if you're hoping to eyou're Boston but it will be cheaper than Seaport or Back Bay!
Question: What is the nicest part of Boston?
Answer: This is really a matter of opinion, however, in our opinion, the nicest part of Boston is the Back Bay area. It's considered onIt's the best areas in town, both for tourists and locals, and there's a lot to othere'sd lots of history too!
Question: Is Boston safe to walk around?
Answer: Yes, Boston is a very safe city and you can walk around it at any time of day or night. However, during the night, we recommend sticking to well-lit areas if possible. Generally speaking though, Boston is really safe!
Question: How many days should you spend in Boston?
Answer: We'd recommend at We'dt three days in Boston so you have plenty of time to see everything! However, if you're short on tiyou'reen two is still enough.
Question: Is it easy to get around Boston without a car?
Answer: Yes, Boston is very easy to get around without a car. It's compact so yoIt'sn easily walk anywhere and also there are great public transport options too
Question: What is the average price to stay in Boston?
Answer: The average price to stay in Boston is around $120 per night. However, if you're looking foryou'rehing a little cheaper then Chinatown and Downtown are the best places to go!
Question: What should you do whilst in Boston?
Answer: There's so much thThere's recommend doiwe'during your time in Boston:
Take a tour of Fenway Park
Explore the Freedom Trail
Visit the Museum of Fine Arts
Take a ferry to one of Boston's surroundiBoston'sds
Question: What is the best time to visit Boston?
Answer: We'd recommend visWe'dg during spring or autumn as this will give you warmer weather, and it will be less overrun with tourists than during the summer months! Winter could also work well if you don't mind cold tedon'ttures and less chance of sunshine.
Conclusion
Boston has so much to offer, and this article is just a sampling of where you can do during your time in the city. Whether you're interested you'rerican history, or you'd prefer to viyou'd baseball game or the aquarium, there's so much hethere'syou! For now, though, we hope this guide will be helpful for anyone considering travel plans to this great city!
Recommended reads: