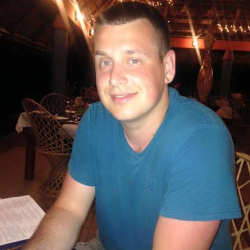 Latest posts by Ewen Finser
(see all)
If you've heard the term "glamping" and are curious what it actually means, you've come to the right place!
Glamping is an increasingly popular way to experience the outdoors with comfort and convenience.
Glamping can be anything from camping in a yurt or teepee to glamping in a fully equipped RV or villa.
But lets get into the specifics…
Glamping vs Camping
Glamping differs from traditional camping in that it allows campers to enjoy the outdoors without having to sacrifice modern comforts.
Glamping usually involves accommodations with electricity, air conditioning, and other amenities such as a private bathroom, kitchen, and even Wi-Fi connection.
Glampers may also have access to on-site activities such as yoga classes, spa treatments, and guided hikes.
What are the Advantages of Glamping?
So what really are the benefits of glamping? In my view they are:
Comfort: Glamping offers the opportunity to experience nature in a unique and comfortable way, with all the modern conveniences of home.
Convenience: Glampers have access to more activities than what is typically available at traditional camping sites and amenities typically found in upscale hotels.
Variety: Glamping offers a variety of different structures to choose from, including yurts, tipis, luxury tents, cabins and caravans.
Time Savings: Glamping eliminates the need for packing all your own gear or dealing with uncomfortable sleeping arrangements.
Luxury: Glamping can involve activities such as horseback riding, spa treatments and gourmet meals that are not usually associated with camping.
What are the Disadvantages of Glamping?
While glamping sounds great to pretty much everyone except the purists, there are a few "cons" to speak of.
High Costs: Glamping can be more expensive than traditional camping, depending on the destination and type of accommodation.
Not "Real" Camping: For camping purists (yes, you Grandpa in the back Eagle Scout for life), glamping is kind of a joke.
Limited Accessibility: Not all glamping spots are accessible to people with disabilities, making it difficult for some to enjoy the experience.
Limited Privacy: Many glamping sites are quite close together and offer little privacy.
Environmentally Unfriendly: Glamping can be more harmful to the environment than traditional camping, due to increased energy use and waste production.
What are the Different Types of Glamping?
While glamping generally refers to ANY form of luxury or upscale camping, there are a few more prevalent forms of glamping out there, including:
Luxury Safari Tents
Yurts
Tipis
Treehouses
Cabins
Campervans/RVs
Bell Tents
Dome Tents
Gypsy Wagons
Some Top Glamping Destinations
These are some of the top glamping destinations I've researched and our team can recommend: