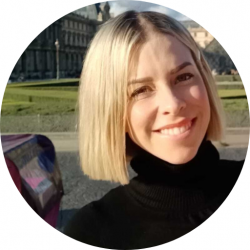 Latest posts by Jodie Chiffey
(see all)
Michigan City located in Northwest Indiana might not be a world-renowned tourism hotspot, but once you find yourself in the area, you'll see that there's actually quite a lot to see and explore. Whether you're interested in nature, culture, history, or family fun, this ultimate list of 25 best things to do in Michigan City is here to inspire you.
Michigan City dates back to the 1830s, when the postmaster and entrepreneur Isaac C. Elston bought about 160 acres of land in this area for a ridiculous price of $200 total. Thanks to being chosen as the endpoint for newly constructed Michigan Road, the city soon grew rapidly. In 1836, when it was incorporated, it already had more than 1,500 residents.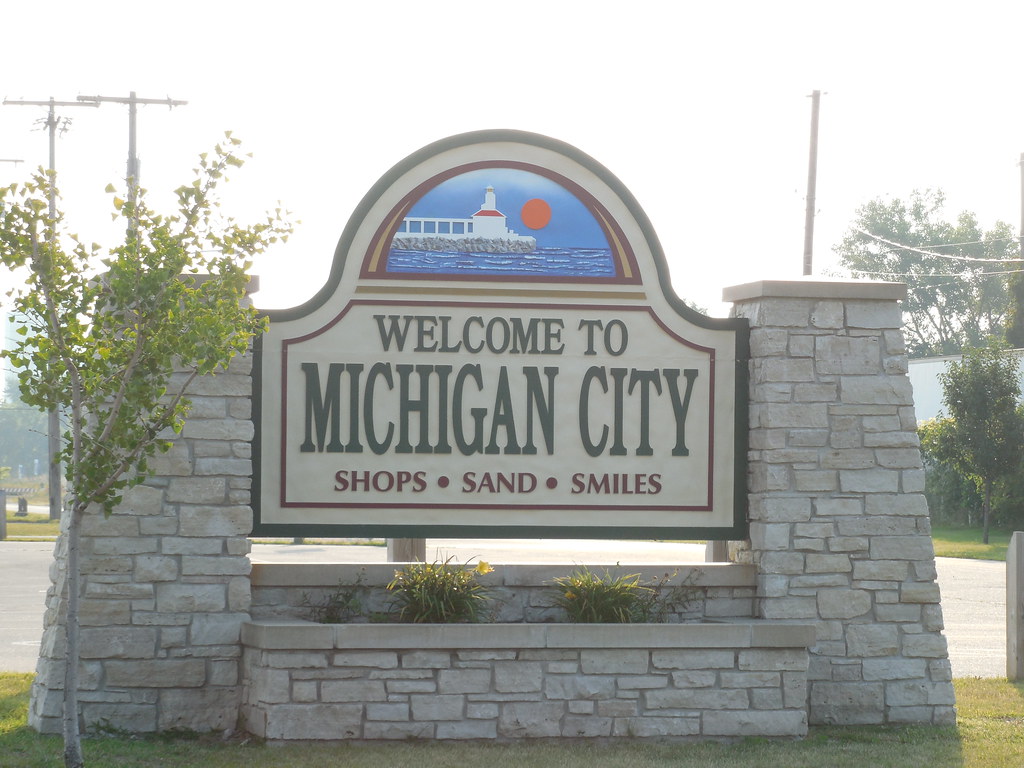 But long before the arrival of Isaac C. Elston, this region was home to Potawatomi Indians, Native American people who inhabited the western Great Lakes areas, the Great Plains, and upper shores of the Mississippi River. Although the Potawatomi tribe was later forcibly removed from the area into designated reservations, its cultural heritage can still be seen here by those who seek it.
Indeed, Michigan City has plenty of hidden gems that are worth exploring. Check out our list for inspiration.
#1 Washington Park & Beach
Michigan City is located directly on the southeastern shores of Lake Michigan, the third-largest lake in the U.S. Logically, the first steps of most of its visitors lead directly to the shore. Washington Park is Michigan City's best renowned and most popular family beach providing its visitors with convenient accessibility and many attractive amenities.
Washington Park is open from 5 am to 9 pm. It's mostly visited by those who want to take a dip in the lake itself, but besides the swimming beach, the 99-acre park also has a marina, public fishing spots, a boardwalk, and a free splash park too. A perfect place for a family day out.
#2 Lighthouse
Michigan City Breakwater Lighthouse (also known as Michigan City East Light) is one of the best-renowned dominants of the city. The lighthouse was opened in 1904, it's 15 meters high, constructed of steel and bricks, and painted in traditional red-and-white – a perfect place to take your Instagram pictures, or just relax and contemplate life.
The lighthouse can be accessed on foot directly from the Washington Beach Park (see #1 above) thanks to the concrete pier. The pier was almost demolished in the past, but locals rallied to keep it in its place – in recent years it became a popular spot for fishing and street art painting.
#3 Washington Park Zoo
Located just across the street from the Washington Park Beach, Washington Park Zoo is a beautifully maintained place to experience contact with both local and exotic wildlife. Besides dozens of animal inhabitants, this place also houses some side attractions like The Safari Train, Observation Tower, Milking Cow, and several water fountains.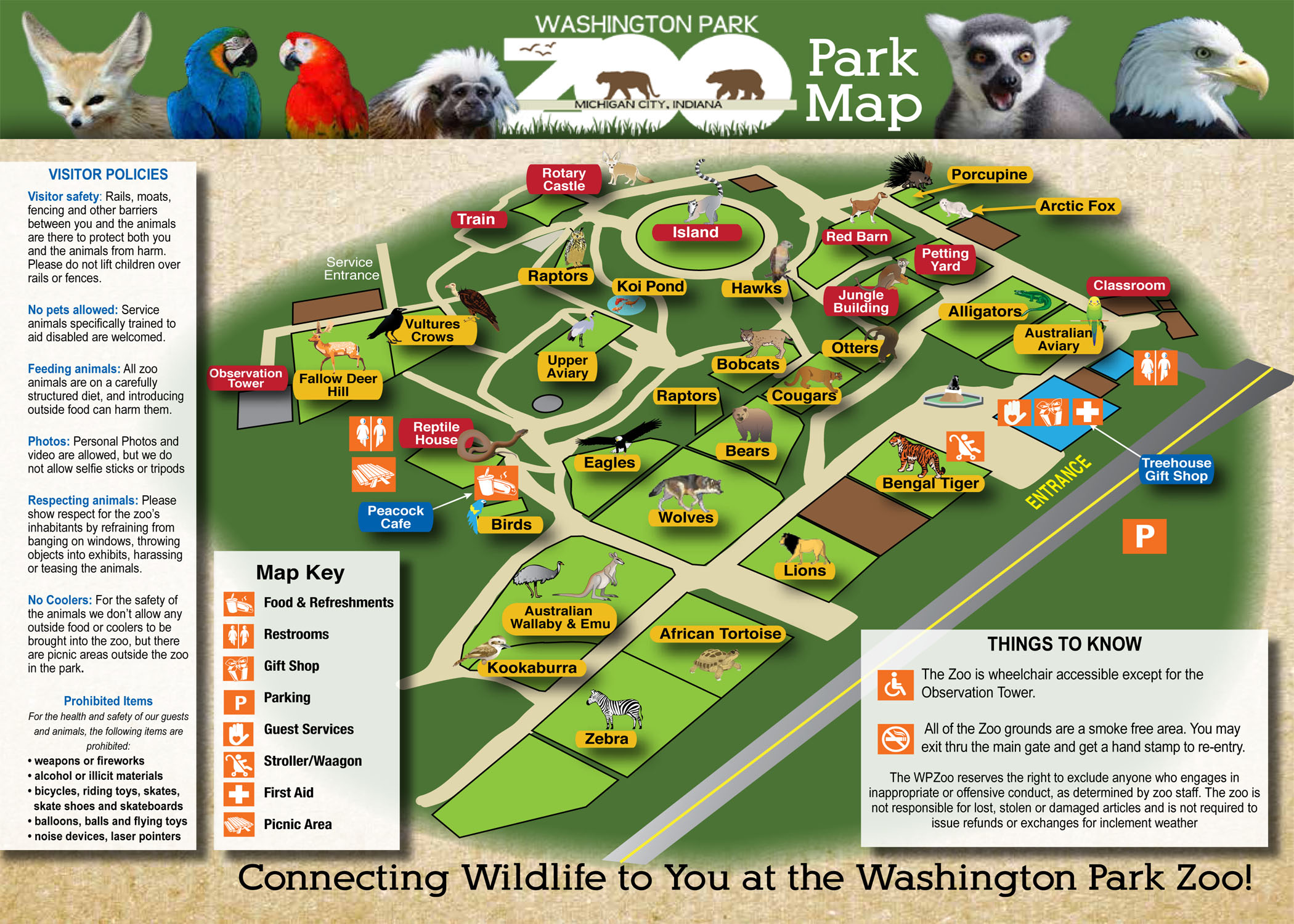 The park is open from June 15th to October 31st (it closes for the winter) and welcomes visitors daily from 10 am to 4 pm. It focuses mainly on education and regularly organizes various programs, lectures, or even the popular Zoo camp for the little animal lovers.
#4 Friendship Botanic Gardens
Michigan City has its own botanic gardens too – Friendship Botanic Gardens park is located in the lovely Trail Creek valley and spreads over 105 acres of beautifully cultivated landscape. The park has been open for visitors since 1936 and provides a well balanced combination of forested woodlands and sunny meadows.
The botanic gardens also contain a spring and a lake – if you're lucky, you can even spot some muskrats or turtles here. The park also organizes various events and concerts and improves its premises each year with some new flora, attraction, or decoration.
#5 Old Lighthouse Museum
Before the construction of the Michigan City East Light, the shores of Michigan City were guarded by an old lighthouse which now serves as an Old Lighthouse Museum. Michigan City's first permanent lighthouse was built in 1837 and consisted of a keeper's lodging and a 40-foot whitewashed tower with a lantern.
The museum has been open since 1973 and houses both permanent and temporary exhibitions focused around the history of the lighthouse and the maritime history of the whole region. You can even climb up the light tower and admire the area from above.
#6 Barker Mansion
Ever had the chance to take a peek inside a traditional 19th-century mansion? Baker Mansion is an authentic residence once built and occupied by industrial entrepreneur John Barker Sr. and his family. Its opulent architecture and lavishly decorated interiors showcase the Gilded Age of Michigan City better than a thousand books.
Barker Mansion is open to the public from Tuesday to Sunday from 11 am to 3 pm. You can choose a self-guided or guided tour – the admission remains the same. The exhibition interprets the history of Michigan City with a focus on immigration, working-class, industry and trade, and Gilded Age culture.
#7 Shady Creek Winery
Indiana might not be the world's most renowned hotspot for wine lovers, but it certainly has at least one winery that's really worth visiting. Shady Creek Winery is a beautiful 20-acre wine production facility that welcomes visitors for tasting tours, wine & dine experiences, or a simple wine shopping.
You can also catch some of the locally organized events such as Bubbly Brunch or Harvest Dinner.
#8 Indiana Dunes National Park Central Beach
Although this beach technically belongs to the town of Beverly Shores, it lies only 2.5 miles from the Michigan City center – a perfect proximity for a half-day trip. In comparison with the Washington Park area, this beach feels more natural and secluded. On the other hand, it lacks any real amenities or services, so be prepared to bring your snacks and drinks along.
Another thing to consider is a relatively difficult access to this beach, which is adjacent to the Indiana Dunes park – it requires some rugged terrain walking to get there. Nevertheless, once you're hiding behind the sandy cliffs and enjoying the breathtaking scenery, this extra effort is surely worth it.
#9 Michigan City Campground
Love the great outdoors? Michigan City is surrounded by lush greenery, and there's probably no better way to enjoy it than camping. Michigan City Campground is located just outside the city next to the U.S. Route 421 which provides convenient and fast access.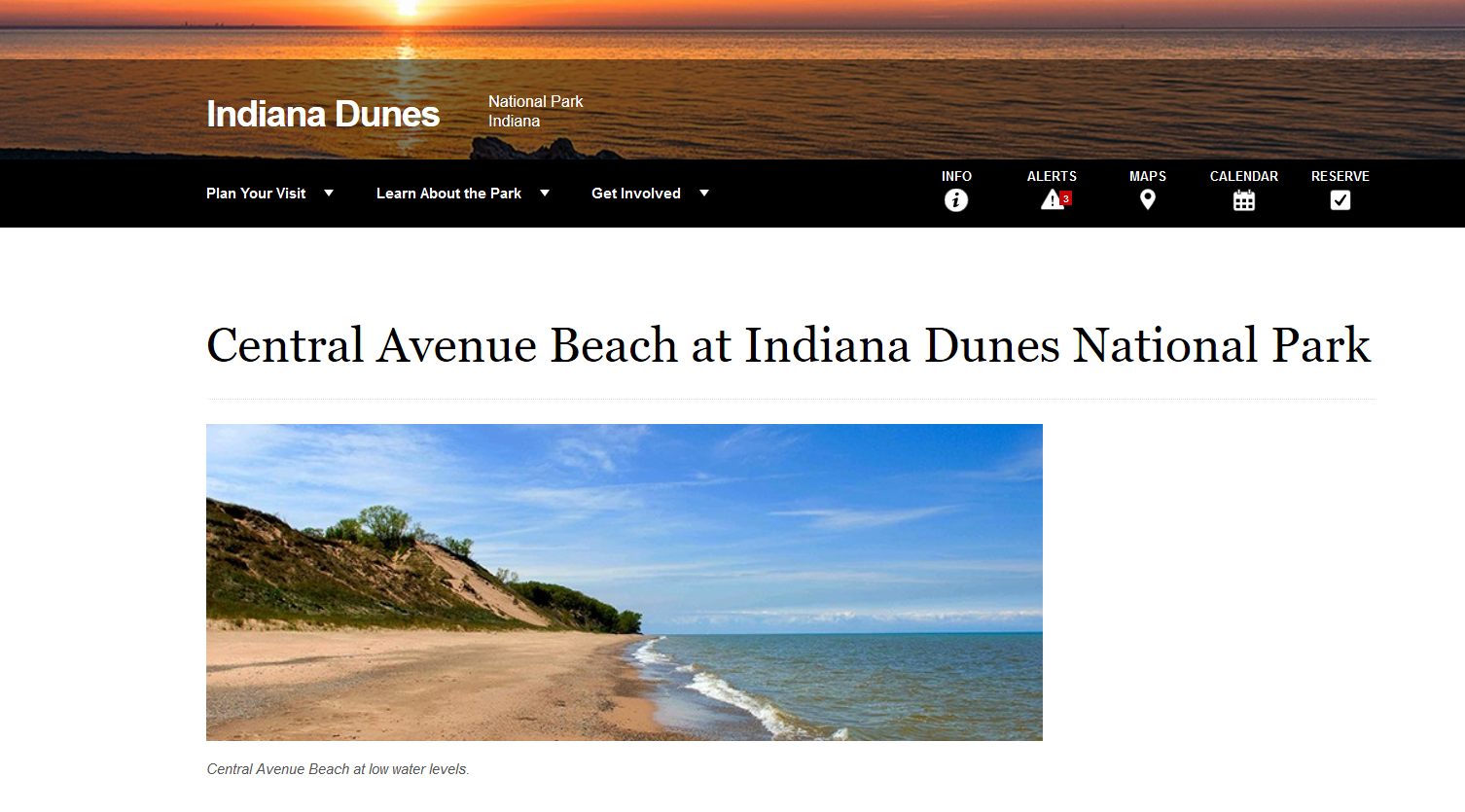 The campground has simple cabins, luxuriously equipped cottages, plenty of campsites, and full hook-ups for campers. You can bring your own tent or RV, or even turn up spontaneously and unprepared and rent out all you need. There's even a pool and a bar, so fun for all generations is guaranteed.
#10 Fruit picking at local farms and orchards
Michigan City might be a city, but its surroundings clearly maintain their rural character. If you want not only to see, but also to smell, touch, and taste this traditional face of Indiana, head to some of numerous local farms such as Radke's Orchard or Pavolka Fruit Farm.
If you're lucky to be here during the right season, you can enjoy picking your own apples and pears (so-called U-Pick events). There are also tons of ready-to-eat products on offer including tasty tarts, apple cider, and on-site produced honey.
#11 Mount Baldy
Mount Baldy is probably too small to have any significance as a mountain, yet this 126-feet tall mountain is in fact a giant sand dune, which makes it a pretty unusual place to be.
Even more interestingly, Mount Baldy is a wandering dune, which means that it shifts or moves a bit every year. The large crowds that visit this place intensify this effect by destroying the grasses that naturally stabilize the dune.
Towering above the Central Beach, Mount Baldy also offers a perfect viewpoint for admiring the lake shore.
#12 Calumet trail (hiking & biking)
If you want to explore the Michigan City area from the saddle of your bike, Calumet trail is a perfect place to start. This undemanding east-west oriented trail is suitable for both walkers and bikers, so you can enjoy it even without two wheels. It also connects to numerous other hiking trails, if you'd like to add some more miles to your itinerary.
The trail runs for about 9.1 miles and is almost parallel to Route 12. It leads you basically through the whole Indiana Dunes National Park and most of it is surrounded by thick greenery. If you're lucky, you can even spot a deer or some other wild animal here.
#13 Depot Museum and Art Gallery
If you don't mind a 20-minutes drive from the central Michigan City area, Depot Museum and Art Gallery located in the nearby Beverly Shores is a wonderful place to spend some inspiring time.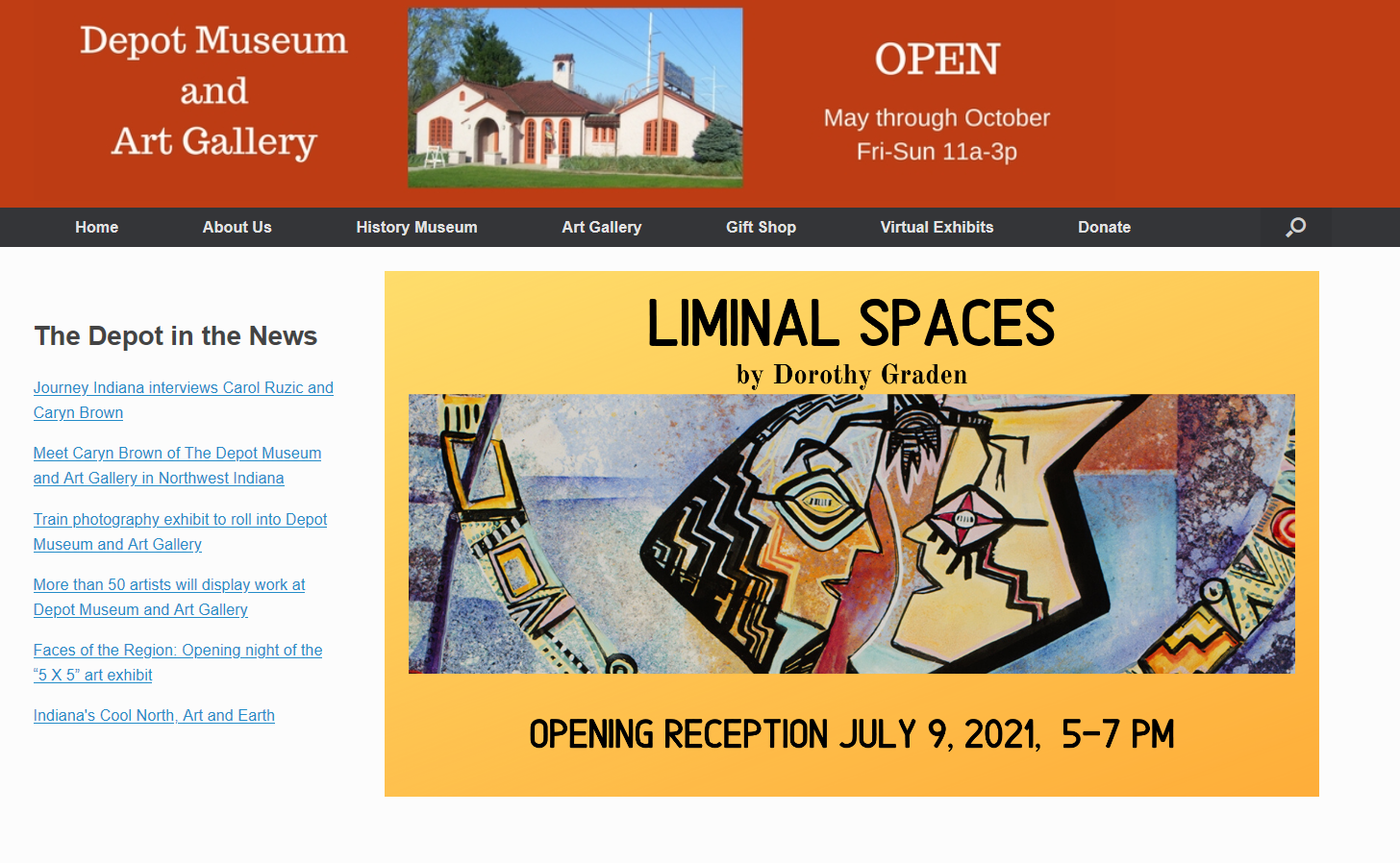 The institution is housed in an old restored train depot and contains both a history museum and art gallery. The exhibitions are compellingly original and surprisingly modern. Most of those who visit this place claim it exceeded their expectations.
#14 Skydive Windy City
Ready for the adrenaline rush? Whether you're an experienced skydiver or a brave beginner, Skydive Windy City is ready to take you to the skies – and then drop you to the ground for an experience as close to natural flying as it gets. You can choose a tandem skydive, solo dive, flex dive, and some other alternatives.
Not even sure where to begin? Don't worry. Local instructors will walk you through everything that you need to know. Just reserve your date well in advance – thanks to the close proximity of metropolitan Chicago and unbeatable views from above the lake, this place is very busy.
#15 Sailboat Charters
Why admire Lake Michigan only from the shores when you can explore it from a board of a sailboat or yacht from one of local charter agencies? If you dare to, you can be your own captain, or you can rent a boat with an experienced staff and just relax.
You can use a boat as an original means of transport and sail for a day trip to Chicago or some of the other nearby harbors. Alternatively, bounce off the shore just before the sunset and enjoy a romantic evening or night fishing on the lake.
#16 Lubeznik Center for the Arts
Lubeznik Center for the Arts is a major regional art center and a highly recommendable place for the whole family. It's located right in the historical district of Michigan City and boasts beautiful interiors. But most importantly, it houses top quality exhibitions that often reflect some important societal issues or topics.
The art center even organizes its own annual art festival (it will soon celebrate its 40th anniversary) and regular educational events for both adults and kids. The admission to this art center is always free.
#17 Antique Market
Michigan City is a city with a rich history. If you'd like to bring a small part of it home with you, head to the popular Antique Market on the southern outskirts of the town and explore the hidden treasures fished out of local cupboards, garages, and attics.
This place hosts over 170 local vendors under a single roof – they sell everything from decorations to antique furniture, Indian art, jewellry, and various collectibles.
#18 Blue Chip Casino
If you're ready for a bit of downtown fun, Blue Chip Casino is the best place to go. It's by far the largest gambling venue in Michigan City, offering most of the favorite table or roulette games you might desire.
Moreover, Blue Chip resort also has its own events venue, a spa, a hotel, and several restaurants. A perfect place to spend a rainy day or two, don't you think?
#19 Canterbury Summer Theatre
Charles Arnt, Anne Baxter, and Rati Gupta – these are just three talented actors and actresses who are native to Michigan City. If you'd like spice up your stay in the area with some culture, head to the Canterbury Summer Theatre located just around the corner from the Barker Mansion (see #6).
This year, Canterbury Theatre celebrated its 52nd birthday. The theatre's repertoire consists of notoriously famous plays with a twist (Dr. Jekyll and Mr. Hyde), popular musical comedies (I Love You, You're Perfect, Now Change), and classic renaissance pieces such as the Shakespeare's Comedy of Errors.
#20 Pottawattomie Country Club
If you consider yourself a golf fan, Michigan City has a wonderful country club that combines a beautiful and meticulously maintained 18-hole golf course with a guarded pool, dining restaurants, golf shops, and event venues.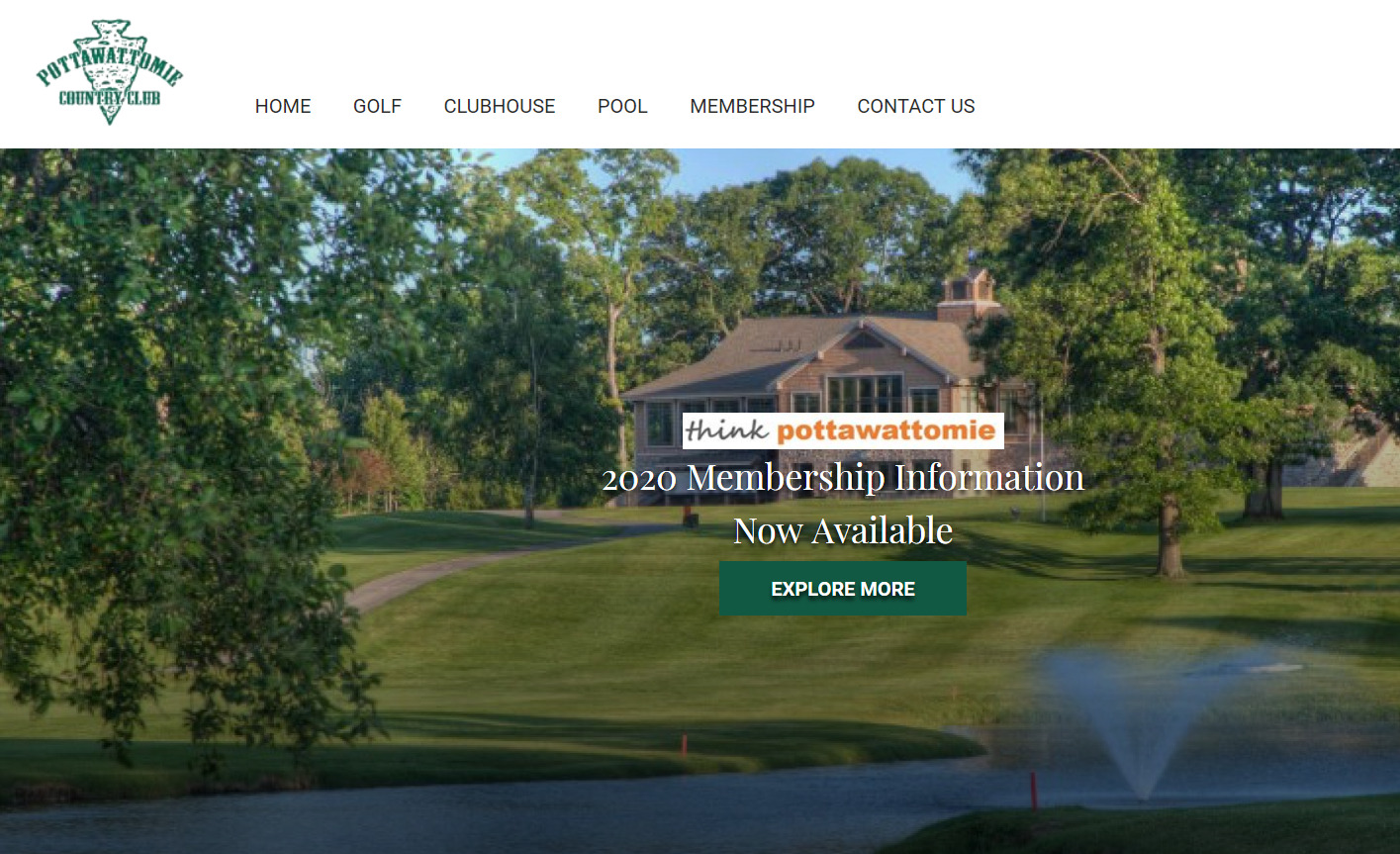 Pottawattomie Country Club was established back in 1909, and some might say that it maintains somewhat aristocratic feeling. It's open only to its registered members, but they are allowed to bring their guests. You can also opt for a separate pool or golf only membership at affordable prices. A nice motivation for returning to Michigan City more often!
#21 Indiana Dunes National Park Great Marsh Trail
If you're looking for an undemanding hiking trail with a twist, the Great Marsh Trail will lead you through the largest interdunal wetlands in the watershed of Lake Michigan. Although the trail is only 1.26 miles long, expect to spend at least 1.5-2 hours here.
Those fond of bird watching will probably need even more time to explore this area, since it presents an important habitat for various migratory bird species. For the best photographs, head to the observation deck.
#22 Xscape Quest
If you're a fan of escape room games, Xscape Quest, Michigan City's historically first venue of this kind, is ready to welcome you on its premises. This interactive escape game is based on puzzle-solving, cooperation, and teamwork strategy. It's best enjoyed with your friends or family.
Michigan City's Xscape Quest runs 12 weekday and 11 weekend day games only, so you need to make an appointment well in advance. Gather your team, pick your game, and get cracking!
#23 Michigan City Skatepark
Yes, Michigan City has its own skate park too! It might not be the biggest one in the country, but the area is well kept and offers ramps and rails for both beginners and advanced skateboarders. The access is free and there is a large non-paid parking lot nearby too.
#24 Old Coaling Tower
Impressive structure of an old, long abandoned coaling tower is bridging over the former Michigan Central Railroad tracks. In its good old days (the structure dates back to 1923), this tower served to fuel steam engines. But, just like those engines, it completely lost its purpose now and stands in its place just because it was 'too big to demolish'.
The tower used to be the very first of its kind and its design is even patented. Although it now looks significantly run down, it still serves well for a unique photoshoot or a bit of urbex exploring.
#25 Blue Spruce Alpacas Farm
Ready to meet one of the world's cutest animals? Blue Spruce Alpacas farm located some 7 miles from the city center lets you observe fluffy alpacas from as close as it gets.
Although this commercially oriented farm focuses mainly on alpaca breeding and producing various products from alpaca fleece (scarves, hats, sweaters, jackets, etc.), you're aso allowed to pet the animals. A must see if you're visiting Michigan City with your kids.
Frequently Asked Questions
Need more information? Here are some of the frequently asked questions about traveling to Michigan City:
What is Michigan City Known for?
Most of the Michigan City visitors are attracted by the city's proximity to Lake Michigan and Indiana Dunes National Park. Michigan City is also known for its photogenic lighthouse, beautifully restored historic mansions, and agriculture.
Is Michigan City safe?
From the perspective of a visiting tourist, Michigan City is a safe and quiet city. However, residents are reporting increased crime year by year – current official rate is 52 crimes per 1,000 residents. Stay out of the shabby areas, practice common sense, and you should be able to enjoy your time in the city without any obstacles.
What is the best month to visit Michigan City?
In general, the best time to visit the area is May to October. Warm weather and pleasant water temperature in the summer will allow you to enjoy all the recreational activities this place has to offer to the fullest.
Conclusion
We hope that this ultimate list of 25 best things to do in Michigan City gives you a good idea of all the attractions and activities this place has to offer. Hiking and biking trails, beautiful sandy beaches, art galleries, theatres, historical sites, and museums – this small city can most likely satisfy every type of visitor. If you're looking for more inspiration focused on small-town hidden gems, check out our guide to 25 best things to do in Augusta, Maine, America's third smallest capital city.
Other places you might be interested in: