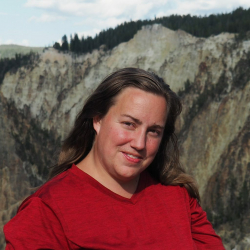 Latest posts by Christine Lindstrom
(see all)
Southern Idaho is known for its breathtaking natural beauty, and right in the center of it all is the city of Twin Falls. Twin Falls, Idaho is the perfect combination of scenic nature and civilization, where you can start the day with a hike in the Snake River Canyon and end it in a nice restaurant, sipping a glass of wine as the sun sets behind the canyon.
With a name like Twin Falls, you can anticipate that waterways are important to the area. In addition to the Twin Falls that gave the city its name, you could spend your whole trip just enjoying waterfalls, rivers, and lakes. The Snake River is central to the city of Twin Falls, and life in the city revolves around it. 
These waterways and the geography of the land around them create incredible opportunities for outdoor adventures in Twin Falls. The Snake River Canyon features prominently in most of them. There are many ways to experience local outdoor wonders. The most adventurous will pursue BASE jumping or zip-lining, but there are plenty of more moderate outdoor adventures to be had as well.
When the weather doesn't lend itself to an outdoor adventure, there are plenty of wonderful indoor options in Twin Falls as well. From museums to indoor sports, there is something for everyone, even on a cold and rainy day.
Don't forget to eat! There are a wide variety of restaurants to choose from in Twin Falls, but several provide a multi-sensory experience that goes beyond just good food. Regardless of how long you visit, be sure that one of these incredible places makes your list.
Read on for our top choices in all of these categories! While all of these recommendations are in the city of Twin Falls, there are also a number of amazing places to visit within an easy drive of the city. Be sure to add a few days to your trip so you can take some day trips to places like Craters of the Moon National Monument, City of Rocks National Reserve, Hagerman Fossil Beds National Monument, or the Shoshone Ice Caves. 
Waterfalls, Rivers, and Lakes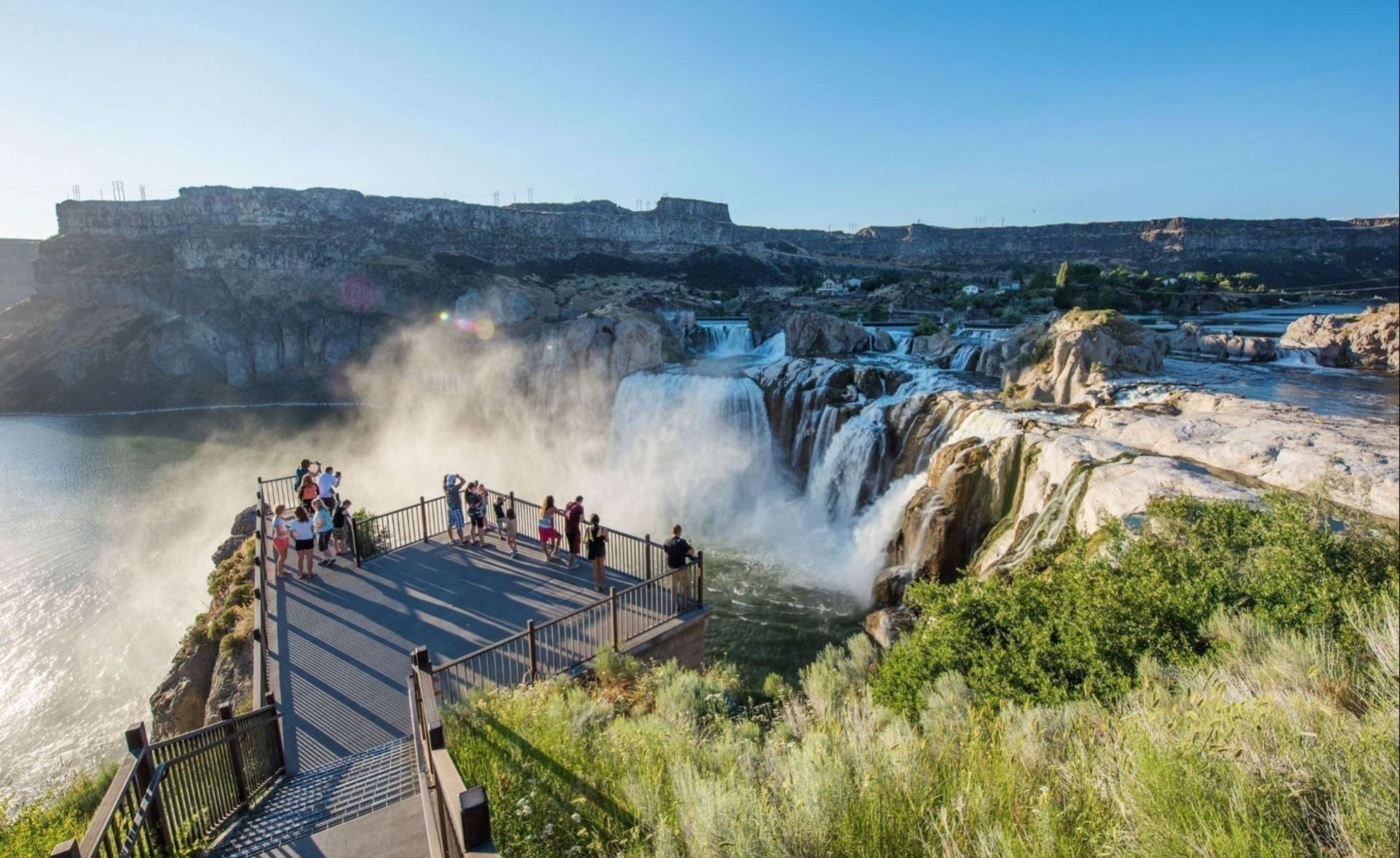 1. Shoshone Falls
When to go: Go in the spring, when the river flow is at its peak from melting snow. Park is open from dawn until dusk.
Where: 4155 Shoshone Falls Grade, Twin Falls (map)
Cost: $5 per vehicle (March 1-September 30)
Website: https://www.tfid.org/309/Shoshone-Falls 
There's a reason Shoshone Falls is referred to as the "Niagara of the West." This incredible waterfall is one of the largest natural waterfalls in North America, with a height that is actually slightly taller than the world-famous Niagara.
Be sure to visit this natural wonder in the spring, when melting snows fill the river and flows can reach between 10,000 and 20,000 cubic feet per second.
During the summer, water from the river is diverted for irrigation purposes so the experience is far less powerful. Be sure to plan wisely to see these magnificent falls at their best!
2. Twin Falls
When to go: Peak flows are in the spring. Park is open from 8 AM until dark.
Where: Twin Falls Grade, Kimberly (map)
Cost: Free
Website: https://www.idahopower.com/community-recreation/recreation/parks-and-campgrounds/twin-falls-park/ 
The unusual twin waterfalls that gave the city of Twin Falls its name can be seen from a park owned by the Idaho Power Company. Most of the time, there appears to only be one waterfall, since the water to the second has been diverted for generating hydroelectric power.
The flow to the waterfalls is therefore controlled by the Idaho Power Company. At times the view can be disappointing, but at other times, it is a beautiful natural wonder. There's also a fantastic view of the canyon, and campsites are available for a fee. You can't plan a visit to Twin Falls without stopping to see the namesake Twin Falls. 
3. Centennial Waterfront Park
When to go: Park is open from 8 AM-6 PM
Where: Canyon Springs Rd, Twin Falls (map)
Cost: Free
Website: http://twinfallscounty.org/parks/parks/centennial-waterfront-park/ 
Experience some of the most magnificent views of the Snake River Canyon, including the incredible Perrine Bridge, from the scenic gem that is Centennial Waterfront Park. Whether you want to take a peaceful stroll or a calm paddling tour, or whether high adventure calls, Centennial Waterfront Park is the place to start.
Boat rentals and guided river tours are available through approved concessionaires, giving you access to the many charms of the Snake River right in the heart of Twin Falls. 
4. Auger Falls Heritage Park
When to go: Late spring and early summer, when the melting snow increases the water flow
Where: Off of Canyon Springs Road, Twin Falls (map)
Cost: Free
Website: https://visitsouthidaho.com/adventure/auger-falls-park/ 
If your thirst for waterfalls is not yet satisfied, head to the Auger Falls Heritage Park and choose a hiking or biking trail to the lovely Auger Falls.
While not as tall as many other waterfalls in the area, Auger Falls has its own unique charms, and since the area is not directly accessible by car, you'll also find it far less crowded. Several other waterfalls can also be found in Auger Falls Heritage Park, including Mermaid Falls. 
5. Dierkes Lake
When to go: Especially fun in the summer, when the concession stands are open and lifeguards are on duty for lake swimming
Where: Dierkes Rd., Twin Falls (map)
Cost: $5 per vehicle (March through September)
Website: https://www.tfid.org/Facilities/Facility/Details/13 
In contrast to the powerful moving water of Twin Falls' many waterfall attractions, Dierkes Lake provides a still, calm, refreshing beauty.
Visitors can walk the unpaved, 1.7-mile trail around the perimeter of the lake, do some fishing, or plan a barbecue or picnic. In the summer, Dierkes Lake is a popular place to cool off with a swimming area that has lifeguards on duty. Only non-motorized boats are allowed on Dierkes Lake, so you know that your visit will be calm and relaxing at any time of year.
Outdoor Adventures in Twin Falls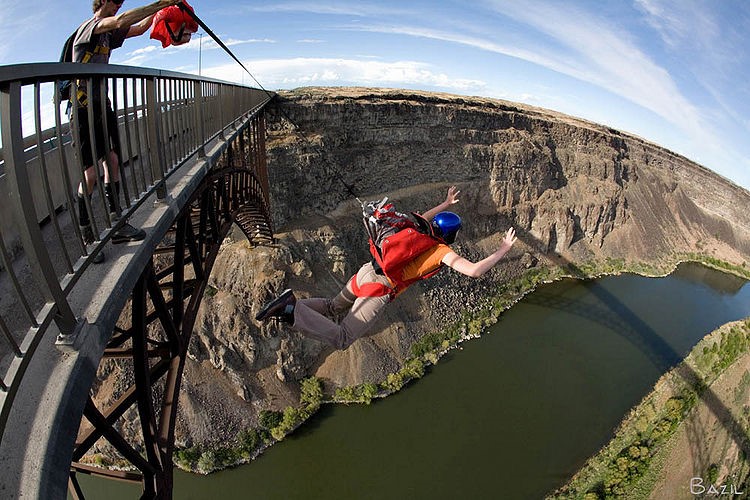 6. Perrine Bridge
When to go: Anytime! The views are fantastic any time of year and the bridge never closes.
Where: US-93 between Twin Falls and Jerome, ID (map)
Cost: Free
Website: https://visitsouthidaho.com/guided-canyon-rim-trail/locations/perrine-bridge/ 
At a dizzying 486 feet above the Snake River, the Perrine Bridge is the 8th tallest bridge in the United States. It is 1,500 feet long, spanning the canyon with four lanes for vehicles and pedestrian walkways on both sides.
Walking across the bridge is the best way to experience the height of the bridge and the views of the Snake River Canyon that can't be found anywhere else.
For the truly adventurous, BASE jumping is permitted from the Perrine Bridge without the need for a permit from the city. BASE jumpers from around the world are drawn to this incredible location, so even if you aren't ready to jump, chances are you'll have a chance to see someone who is.
7. Snake River Canyon Rim Trail
When to go: Anytime, weather permitting
Where: Easy access points are found at Shoshone Falls Park, the Twin Falls Visitor Center, and the north end of Washington St. N (map)
Cost: Free
Website: https://visitidaho.org/things-to-do/rail-to-trail/snake-river-canyon-rim-trails/ 
There are over 10 miles of trails that have been developed to help you explore the beautiful Snake River Canyon area. Most trails follow the curves of the canyon, tracing the rim for exquisite views and natural surroundings.
Travel the trails by foot or by bicycle and stop often to take in the sights. Trail maps are available from local visitor centers or from the Twin Falls city offices. So many of the Twin Falls' natural wonders can be found along this scenic trail.
8. Rock Creek Park
When to go: Park open from dawn to dusk
Where: Entrance from Addison Ave W, Twin Falls (map)
Cost: Free
Website: https://twinfallscounty.org/parks/parks/rock-creek/ 
When you visit this beautiful county park, you'd never suspect that this land is a reclaimed junkyard. Keep your eye out for wildlife as you walk the nature trails or take a hike.
There are facilities for picnics, campfires, or playing games. Play horseshoes or volleyball, or take advantage of the brand-new, state-of-the-art disc golf course. Whether you want to get away from it all for a whole day or just an hour, Rock Creek Park is a perfect outdoor escape.
9. Sawtooth National Forest
When to go: Anytime! This area has something to offer year-round!
Where: Sawtooth National forest covers a wide area. The Twin Falls Ranger District office is at 2647 Kimberly Rd, Twin Falls (map)
Cost: Day use is free, but camping and some activities have associated fees
Website: https://www.fs.usda.gov/main/sawtooth/home 
Sawtooth National Forest covers a huge part of southern Idaho, preserving and protecting the land and providing a wide variety of recreational opportunities. Head to Sawtooth National Forest to go camping, hiking, biking, climbing, horseback riding, water sports, fishing, hunting, and more.
The fun doesn't stop as the seasons change, as there are plenty of opportunities for winter sports as well. Stop by the Twin Falls Ranger District office for maps, information, and any necessary permits. 
10. Zip the Snake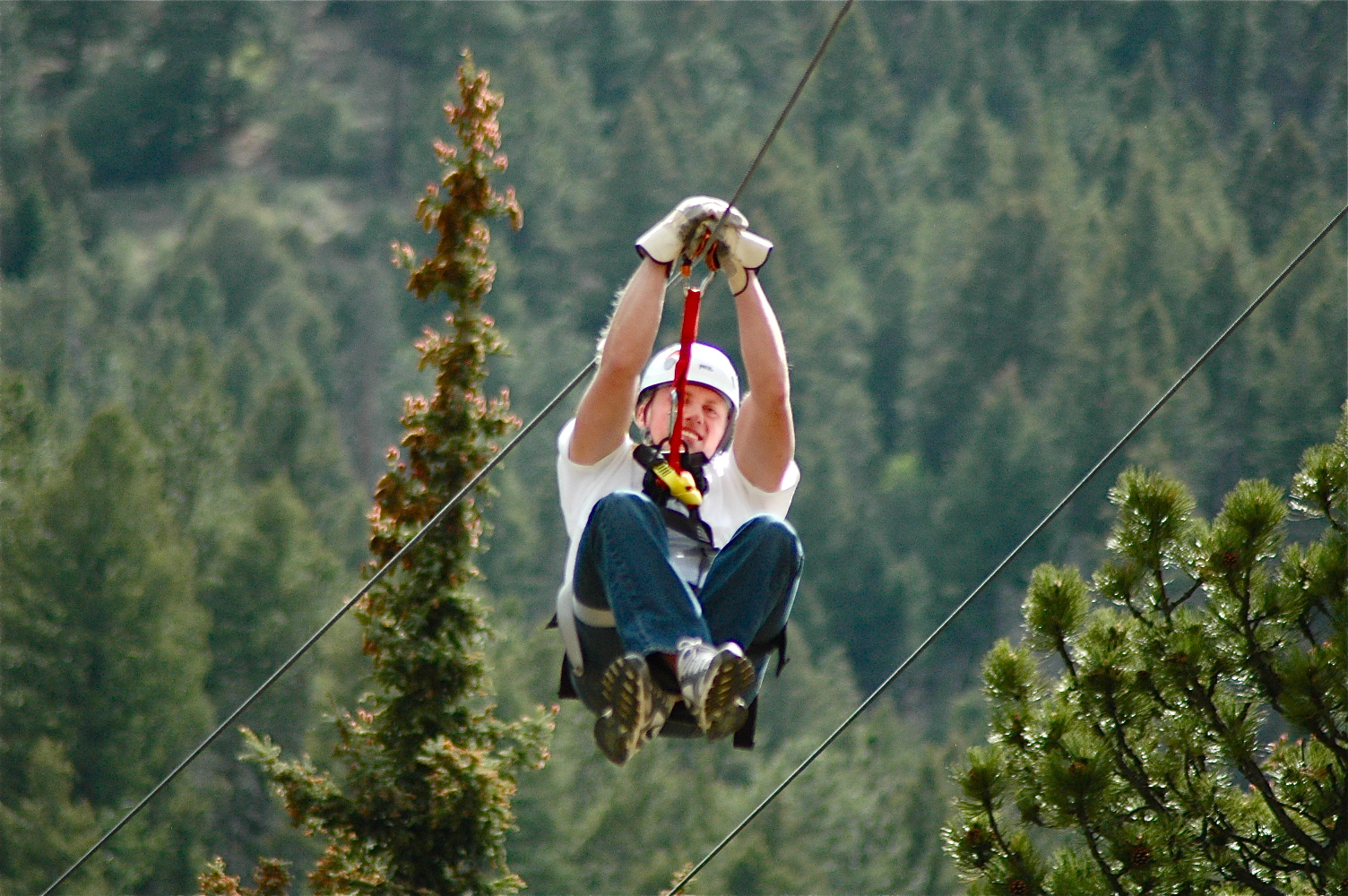 When to go: Reservations required. Zipline trips are available year-round, but peak season is March through September
Where: Centennial Waterfront Park, Canyon Springs Rd, Twin Falls (map)
Cost: $48 per adult (ages 13+) / $38 per child (12 and under)
Website: https://awoladventuresports.com/zip-line-tours
For a thrill unlike any other, book your spot on the Snake River Zipline, operated from Centennial Waterfront Park by AWOL Adventure Sports. Strap in and zoom up to 45 mph along the 1,750-foot zipline. As you walk between the lines, you'll learn more about local geology, history, and wildlife from experienced guides. The exhilaration of flying above the breathtaking canyon is a feeling you won't soon forget. 
11. Canyon Springs Golf Course
When to go: Call to book a tee time ahead of time; schedule varies based on season
Where: 199 Canyon Springs Rd, Twin Falls (map)
Cost: Golf fees range between $17-38 depending on number of holes, season, and day of the week. Younger golfers pay the Juniors fee of $10.
Website: http://www.canyonspringsgolf.com/ 
Can a golf course be considered an outdoor adventure? It can when the setting is as unique and natural as Canyon Springs Golf Course.
The beautiful scenery of the canyon surrounds you as you play, and you might find yourself distracted by beautiful waterfalls on the cliffs in the distance, or the impressive Perrine Bridge looming as you start the Back 9. Canyon Springs Golf Course is both a memorable place to play a round of golf and a unique way to experience the natural wonders of Twin Falls.
12. Harmon Park
When to go: Open daily from 5AM-10PM
Where: 400-600 blocks of Locust Street, Twin Falls (map)
Cost: Free
Website: https://www.tfid.org/facilities/facility/details/harmonpark-17 
An oasis in the middle of town, Harmon Park is perhaps best known for its skate park. If you're looking for an outdoor adventure on wheels, this is the place to go.
The park also has baseball fields where teams can play in the evening under the lights. Families with younger children will appreciate the playgrounds, and people of all ages will appreciate having a peaceful place to take a walk or enjoy a picnic. There's something for everyone at Harmon Park!
Indoor Activities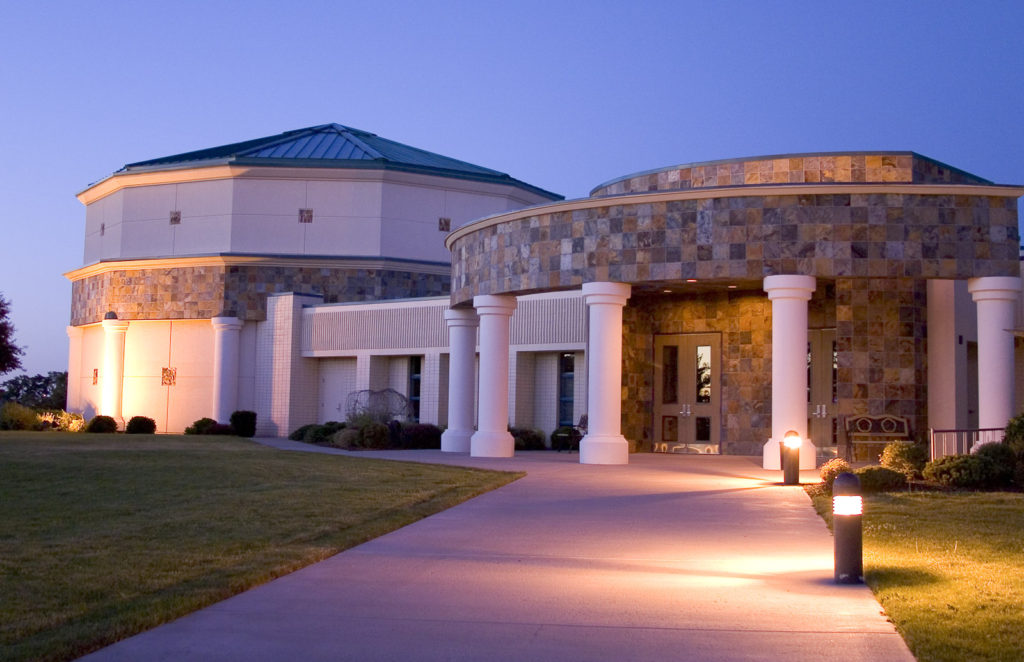 13. Herrett Center for Arts and Science
When to go: Tuesdays and Fridays, 9:30 AM-9:00 PM; Wednesdays and Thursdays 9:30 AM-4:30 PM; Saturdays 1 PM-9 PM; Museum is closed on Sundays and Mondays.
Where: 315 Falls Ave, Twin Falls, on the campus of College of Southern Idaho (map)
Cost: Free museum admission. Planetarium shows: $6 for adults (ages 18-59); $5 for seniors (ages 60+); $4 for children (ages 2-17).
Website: https://herrett.csi.edu/ 
The Herrett Center combines natural history, astronomy, and art in a unique and educational museum on the campus of the College of Southern Idaho. This gem of a museum is free to the public to explore. Explore the natural history of Idaho, including fossils and Native American artifacts.
The art galleries feature rotating exhibits so there's always something new to see. While there, enjoy a planetarium show in the Faulkner Planetarium, which is the largest planetarium in Idaho.
14. Gemstone Climbing Center
When to go: Open to the public (walk-ins welcome) from 10 AM-9 PM Monday through Saturday; Sunday 12 PM-8 PM. Additional members-only hours are also available.
Where: 135 5th Ave S, Twin Falls (map)
Cost: Day passes cost $15 per adult, or $12 for students, seniors, and military personnel; $10 for children ages 7-12; Children ages 6 and younger climb for free with a paid adult. Gear rentals are also available for all ages for an additional fee.
Website: https://gemstoneclimbing.rocks/ 
When Gemstone Climbing Center says they have climbing opportunities for all ages and abilities, they really mean it. Gemstone has the distinction of being the first ADA-accessible climbing gym in the world, breaking ground for other climbing centers to learn and follow suit.
They offer a variety of therapies specifically designed to help all people reach their fullest potential. There is also a yoga studio offering a variety of opportunities including hot yoga. If weather conditions threaten your outdoor adventures in Twin Falls, Gemstone Climbing Center should be at the top of your list.
15. Jump Time Trampoline Park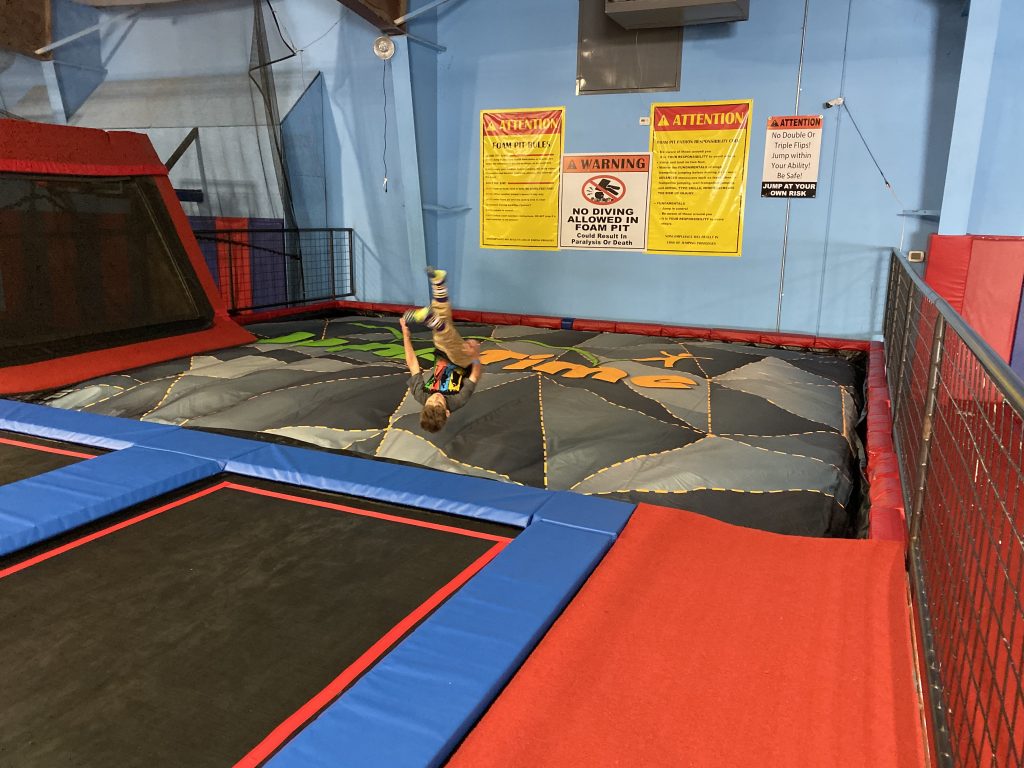 When to go: Monday-Wednesday from 4 PM-8 PM; Thursday-Sunday from 11 AM-8 PM. Tickets for specific times should be reserved in advance. See the website for more information.
Where: 302 3rd Ave S, Twin Falls (map)  
Cost: Weekday pricing (Monday-Thursday): $9.50 for 1 hour, $14.25 for 1.5 hours, or $17 for an unlimited time. Prices apply for ages 6+. Special prices are available for children under age 6. Weekend prices are slightly higher. See the website for full details.
Website: https://jumptimetwinfalls.com/ 
Rooms full of giant trampolines, plus trampoline walls, an airbag, and inflatables await you at the incredible Jump Time Trampoline Park. Try a game of Extreme Dodgeball, in a room that is wall to wall trampolines!
Or discover Aeroball — a trampoline-based sport that combines elements of basketball and volleyball into a new and challenging game! Whether you have kids that need to get some extra energy out, or just want a unique workout opportunity, Jump Time is the place to go for hours of indoor fun.
16. Twin Falls County Historical Museum
When to go: Tuesday-Saturday 12 PM-5 PM
Where: 21337 US-30 between Twin Falls and Filer (map)
Cost: Free
Website: http://www.twinfallsmuseum.org/ 
This museum building was originally built in 1914 as a school where elementary students began their education for 54 years. It now houses an impressive collection of artifacts and other items of historical importance.
The museum is on 2 acres of land and also includes historical out-buildings such as a blacksmith shop, a pioneer house, and a craft house. Historic farm equipment, ice wagons, and a fire engine are also on display. 
17. Buzz Langdon Visitor Center & Evel Knieval Launch Site
When to go: Open daily from 8 AM-5 PM
Where: Buzz Langdon Visitor Center: 3591 Blue Lakes Blvd N, Twin Falls (map) 
Walk from here east along the Snake River to the Evel Knievel Launch Site.
Cost: Free
Website: https://www.ultimateidaho.com/sec5/extras/buzzlangdon.html 
Find more information about all of the attractions in Twin Falls, as well as a knowledgeable staff to help answer your questions. While there are several visitor centers in Twin Falls, this one offers a particularly beautiful view of the Snake River Canyon.
It is also a great place to see the Evel Knieval launch site from 1974. While the attempt to launch himself across the Snake River Canyon failed, the earthen ramp that was built remains all these years later. View the launch site from the Buzz Langdon Visitor Center or walk the trail along the river to get a closer look.
18. Bearded Axe Axe-Throwing Gym
When to go: Monday-Thursday 4 PM-10 PM, Fridays 4 PM-12 AM, Saturday 12 PM-12 AM, Sundays by appointment only
Where: 246 3rd Ave S, Twin Falls (map)
Cost: Walk-ins $20 per person per hour. Discounts for booking online ahead of time.
Website: https://bearded-axe.com/ 
Join the growing trend and learn the art of ax-throwing at the Bearded Axe. Coaches are available to teach you the basics or help you improve your technique. Book a throwing lane by the hour or join in an event or competition. A full schedule of events can be found on the Bearded Axe's website.
Jump on board this hot new craze, learn a new skill, and find a new way to relieve stress. The Bearded Axe is a large gym with 10 lanes and 20 targets, so there's sure to be a spot available whenever you are ready to throw some axes.
It's More Than a Meal – It's an Experience!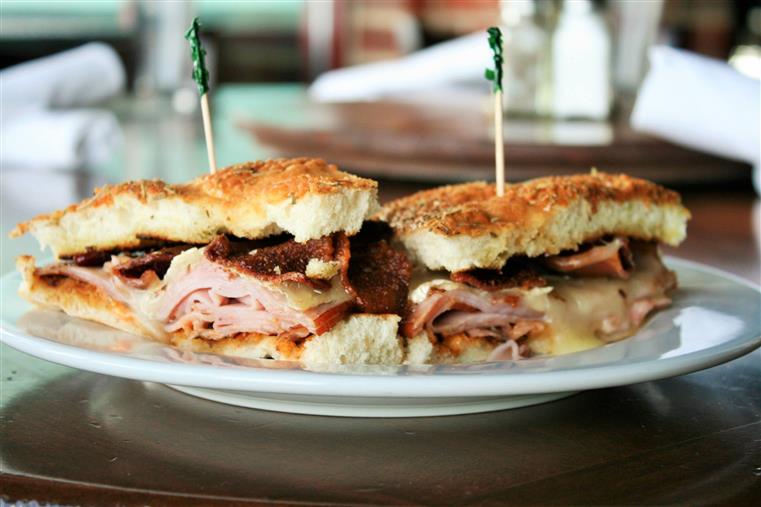 19. Elevation 486
When to go: Monday-Saturday 11 AM-9 PM. Closed Sundays. Reservations recommended.
Where: 195 River Vista Place, Twin Falls (map)
Cost: Entrees range from $25-40.
Website: https://www.elevation486.com/ 
Enjoy fine dining in this one-of-a-kind restaurant that is literally perched on the edge of the Snake River Canyon, 486 vertical feet above the river. Outdoor seating is available seasonally but well-placed windows guarantee a great view from indoors as well. The restaurant is open for lunch and dinner, but for the ultimate dining experience, plan to enjoy your meal as the sunsets.
20. Canyon Crest
When to go: Tuesday-Saturday 3 PM-10 PM. Closed Sundays and Mondays except for groups and events. Reservations recommended.
Where: 330 Canyon Crest Drive, Twin Falls (map)
Cost: Most entrees range between $15 and $35
Website: https://www.canyoncrestdining.com/ 
Whether you're looking for a great meal or just a nightcap, don't miss the fantastic views at Canyon Crest. This experience is a feast for the senses, as you enjoy mouth-watering food and breathtaking views in a more casual atmosphere. Menu options range from sandwiches, burgers, and salads to filet mignon and chargrilled salmon. 
21. Buffalo Cafe
When to go: Open 7 AM-2 PM for breakfast and lunch
Where: 218 4th Ave W, Twin Falls (map)
Cost: Breakfast and lunch entrees $10 and under
Website: https://buffalo-cafe.business.site/ 
Don't let the location of this surprising cafe fool you — it's the best breakfast spot in Twin Falls according to locals. The food is a great representation of down-home Idaho cooking and has a great local flavor.
There's often a wait to get a table, so calling ahead to check wait time and get on the list can be helpful. If you're hungry, the Buffalo Chip breakfast is highly recommended. They also make their own jam, so don't miss the chance to spread some on your favorite toast.
22. Twin Falls Downtown Commons
When to go: Whenever you're hungry!
Where: 149 Main Ave E, Twin Falls (map)
Cost: Varies by preference

The Twin Falls Downtown Commons is a community gathering spot in the heart of downtown. There are fountains and a splash pad for kids in the summer. Sometimes there is live music and other entertainment.
The Commons are surrounded by a variety of locally-owned shops and restaurants. Whether you're looking for a casual meal or fine dining, you'll find something great to eat, while experiencing the heart and soul of the city of Twin Falls. You never know who you'll meet at the Downtown Commons. 
Best Way to Spend a Day in Twin Falls
So much of what makes Twin Falls special is found in the beautiful natural surroundings. Weather permitting, the best way to spend a day in Twin Falls is outdoors. Bring a bike (or rent one) and ride the Snake River Canyon Rim Trail, stopping to experience the most popular attractions along the way.
Ride from Shoshone Falls to the Evel Knieval launch site, to the Perrine Bridge, to Centennial Waterfront Park. If time and budget allow, don't miss the opportunity to Zip the Snake while you find yourself at Centennial Waterfront Park. End the day with a scenic sunset dinner at Elevation 486 or Canyon Crest.
If the weather is too cold or wet to enjoy these outdoor activities, postpone them until a better day (but don't skip them entirely!)
For a wonderful day indoors, choose either an active combination of indoor climbing at Gemstone and axe throwing at Bearded Axe or a less active day exploring the Herrett Center and the Twin Fall Historical Museum. Save the canyon rim restaurants for a clear day when you can truly enjoy the view, and make your way to the Downtown Commons to find a good meal to end the day.
FAQs
Is Twin Falls, Idaho worth visiting?
Twin Falls, Idaho is definitely worth visiting! The natural beauty of southern Idaho is stunning, and Twin Falls is the best place to experience the best of it all. If you have the opportunity to visit Twin Falls, don't miss it!
Is Twin Falls and Shoshone Falls the same?
No, they are not the same. The area around Twin Falls is full of many notable waterfalls. Twin Falls is a double waterfall (though the water to one of them is usually diverted for hydroelectric power) from which the city got its name. Shoshone Falls is much bigger than Twin Falls, and it is even taller than Niagara Falls. At peak flow, Shoshone Falls is a dramatic and impressive sight. 
What is Twin Falls, Idaho is known for?
Twin Falls, Idaho is known for the beautiful Snake River Canyon and all of the dramatic scenery created by this natural wonder. The city is known for waterfalls, the scenic Perrine Bridge, and for Evel Knieval's failed attempt at jumping the quarter-mile-wide canyon. 
How do you get to Twin Falls, ID?
Twin Falls is located along US-93, just south of I-84 in southern Idaho. It is a 2-hour drive from Boise and a little over 3 hours from Salt Lake City, UT. For those arriving by air, the Magic Valley Airport (TWF) is just a 10-minute drive from downtown Twin Falls. Delta offers daily flights from this airport to Salt Lake City Airport, and from there you can connect to airports around the country and around the world.
Further read: